Driving the Blue Ridge Parkway in Asheville
Named "America's Favorite Drive," we had to see for ourselves if it deserved the title or if it was merely hype. Although the fall color may have given it an unfair advantage, the portion we drove was –no question — memorable and beautiful.
Here's a list of things we found as we took a 1/2 day trip along the Blue Ridge Parkway from Asheville, NC.
Sweeping, panoramic vistas
A rich warm palette of fall color
Ample areas to park and enjoy the views
A series of cool mountain tunnels
Too. Many. Photo. Opps. (!!!)
Now, since the Blue Ridge Parkway spans from The Great Smoky Mountains National Park in North Carolina to Shenandoah National Park in Virginia, you should know that for our 1/2 day trip we drove a much more manageable stretch beginning in Northwest Asheville. While Google maps this loop at 2.5 hrs, we stopped at *lots* of lookouts, an antique store, and an excellent bakery so it took us about double that. The route we took was:
Blue Ridge Parkway North from Asheville (by Hwy 70/240) until you hit…
Hwy 80 S, then North to Micaville, until you hit…
Hwy 19 E, then West almost to Mars Hill, until you hit…
Hwy 26, then South back to Asheville.
Here's the map for our route: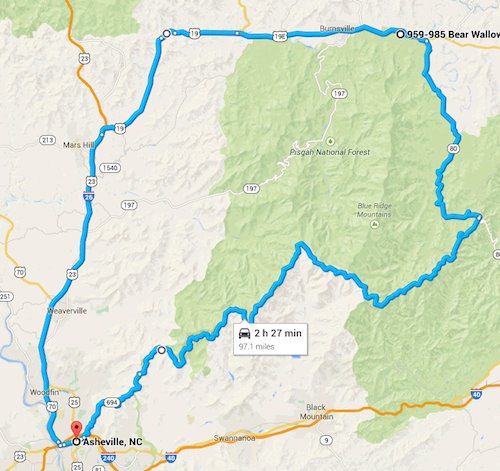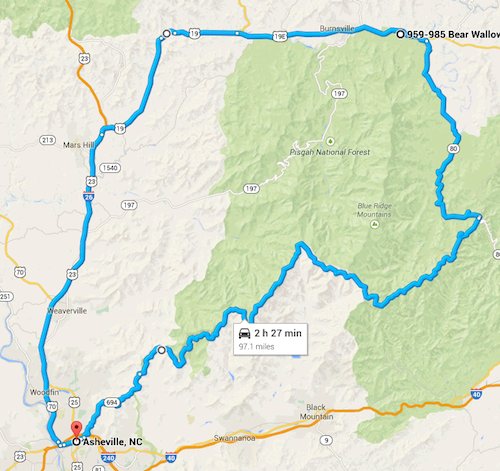 OK, OK…where are the pictures, already?
First up: Green Knob Overlook
Mile Marker 350. Someone told us that you can see clear though to Georgia from some of these peaks.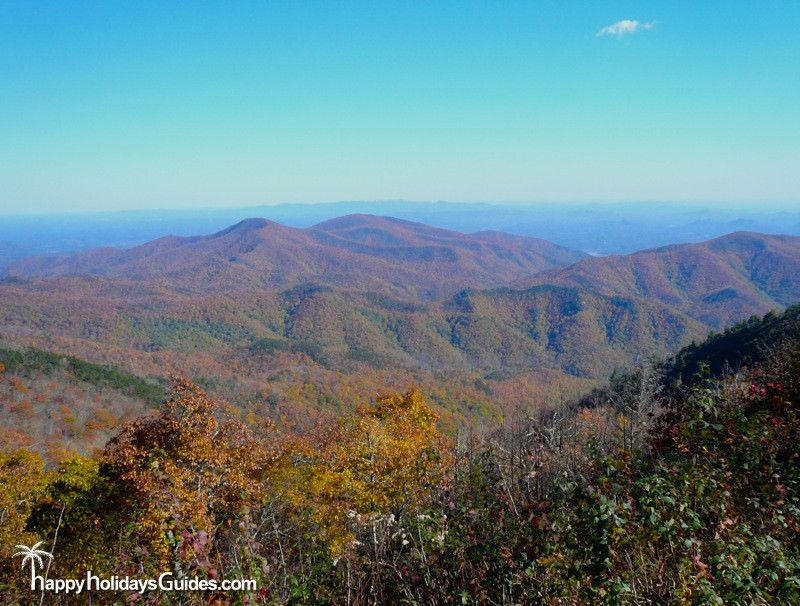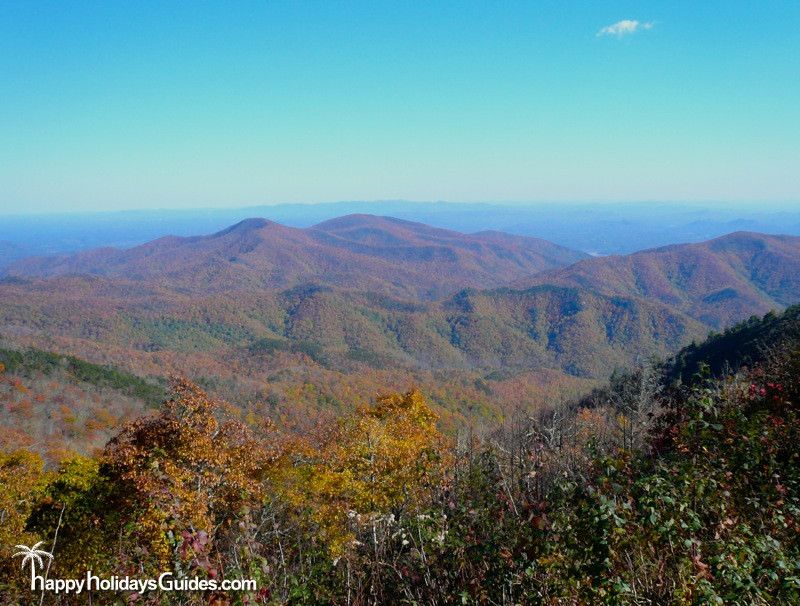 Next up: A Mind-Blowing Panorama
This totally happened and we totally saw it!



Lane Pinnacle Overlook
A panorama and view of the road from Lane Pinnacle, mile marker 372, elevation 3890 ft.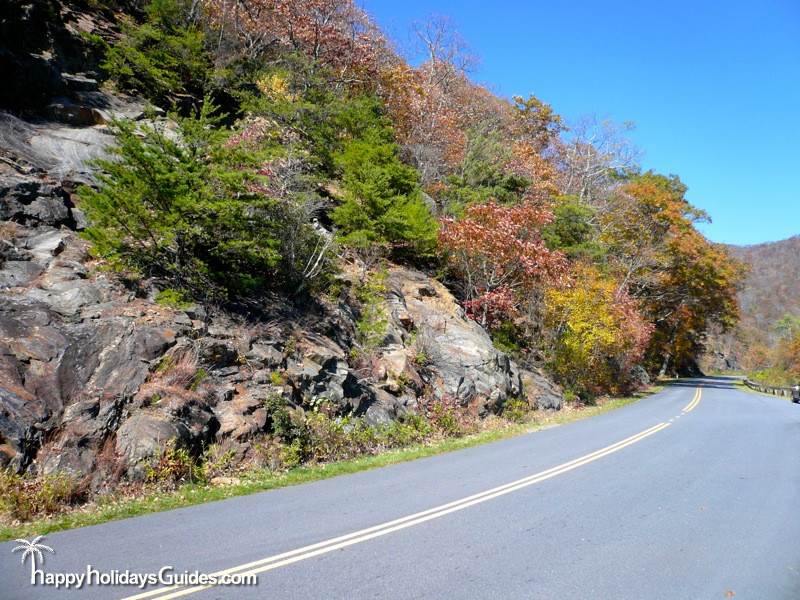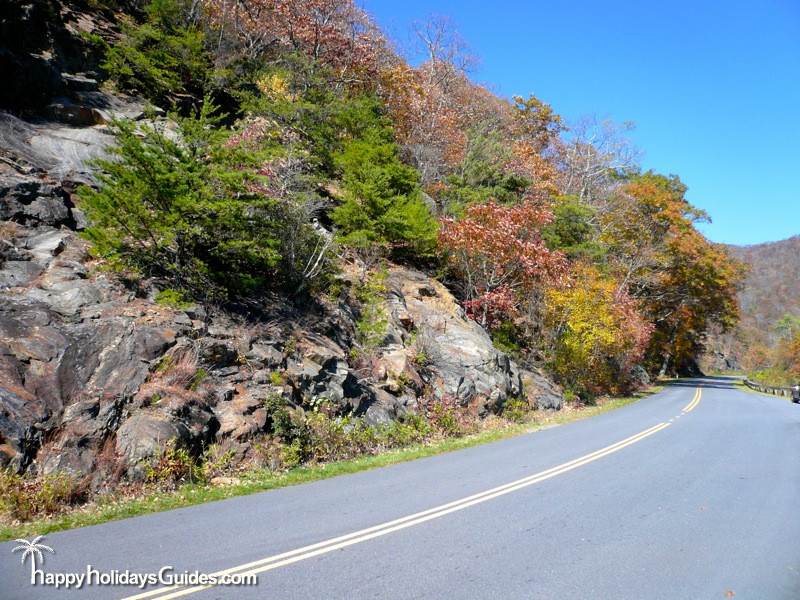 Looking Glass Rock
Climbing to almost 4,500 ft in elevation we are at Looking Glass Rock, so named because of the rock's reflective surface during the rain. Mile marker 417.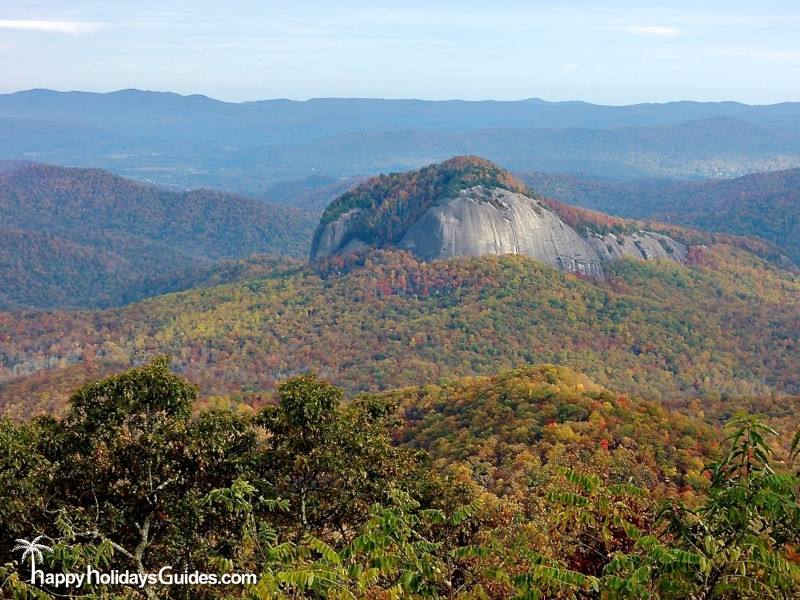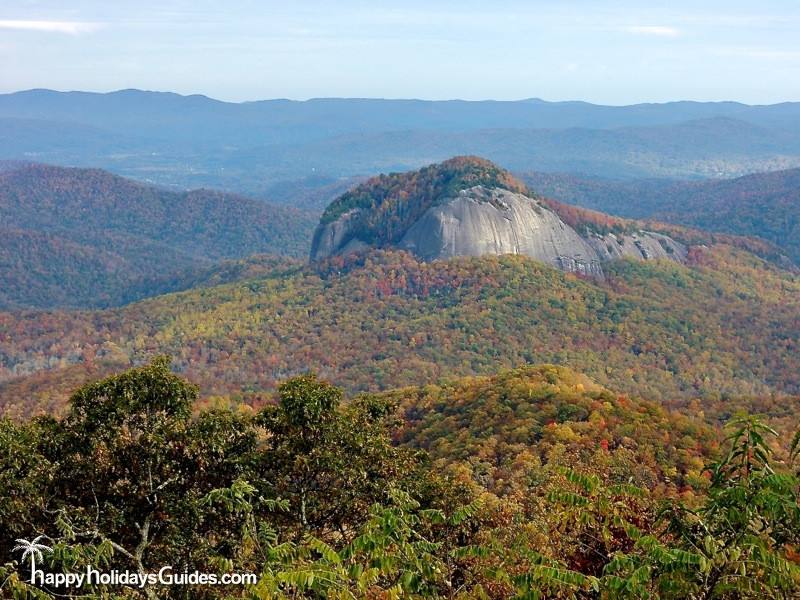 Craggy outcropping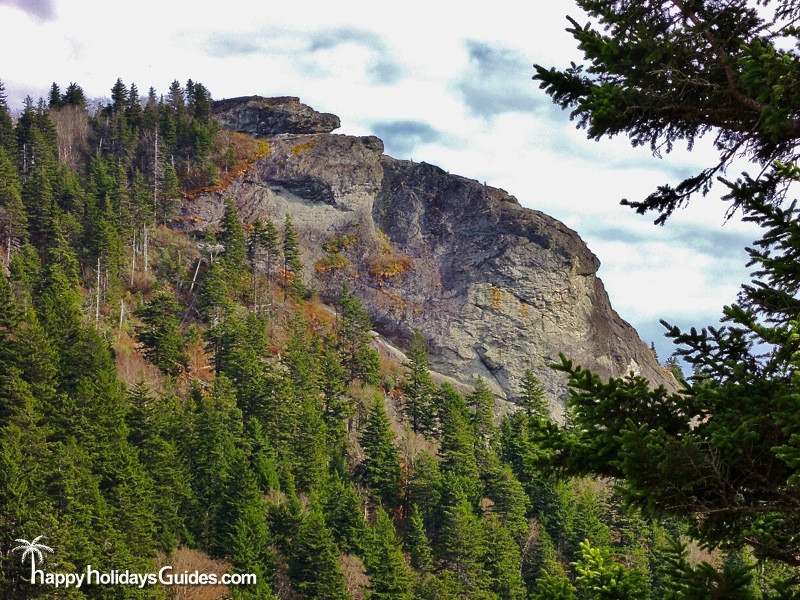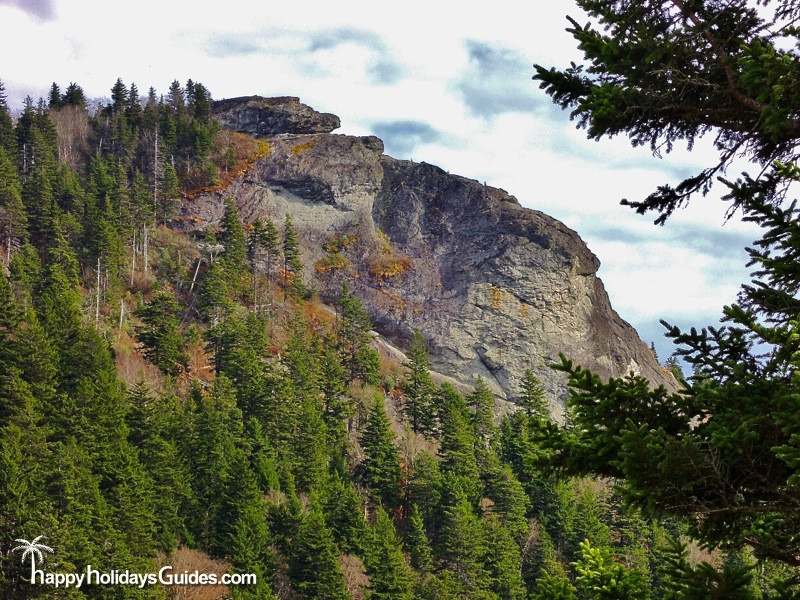 More beautiful scenery
If you're going to drive the Blue Ridge Parkway Asheville certainly proved a great starting point from which to explore.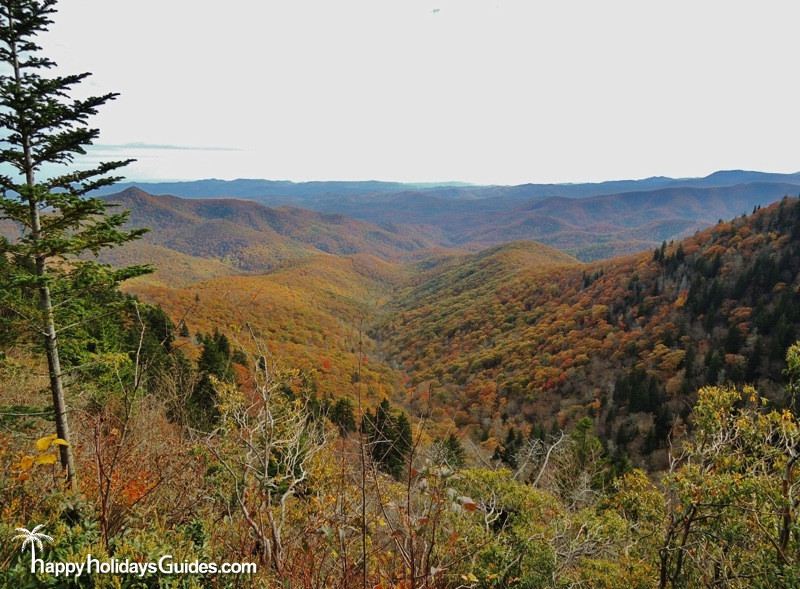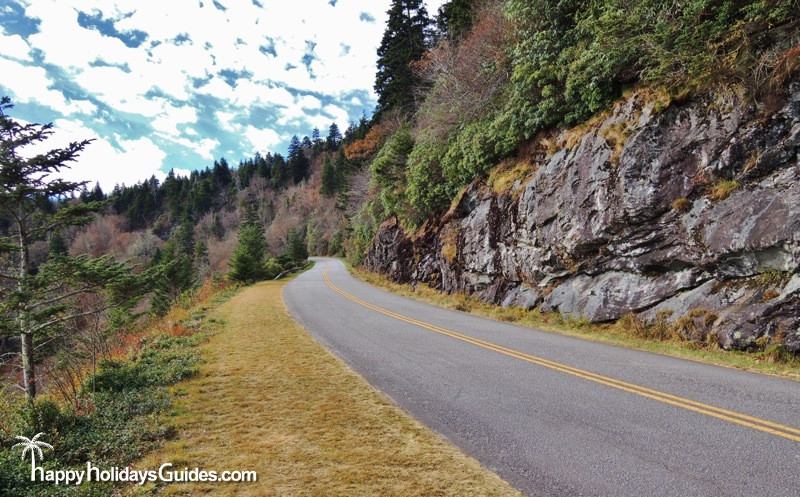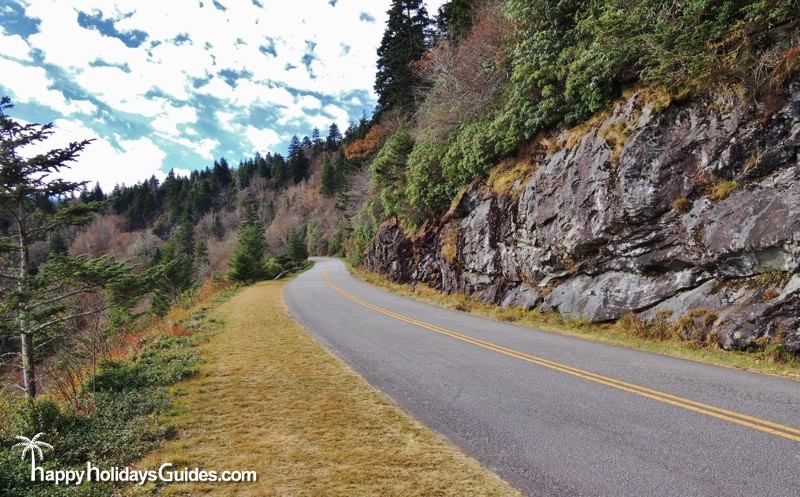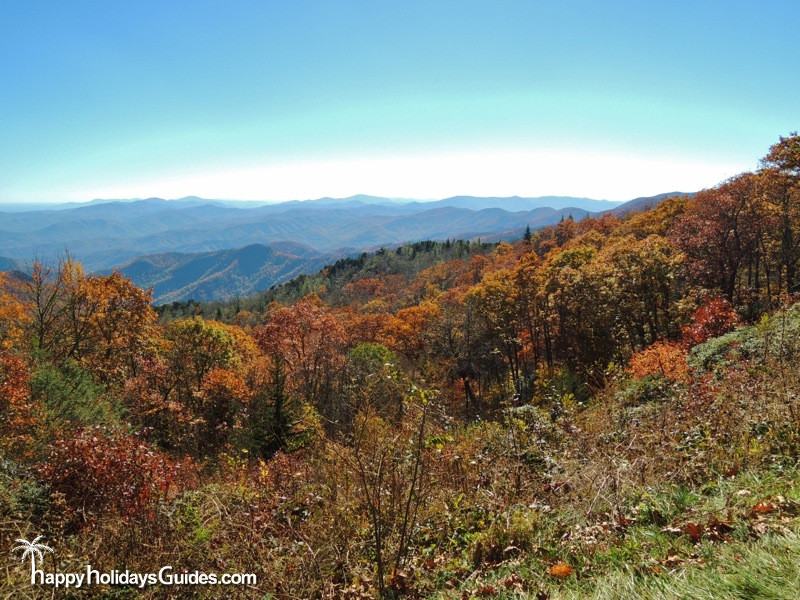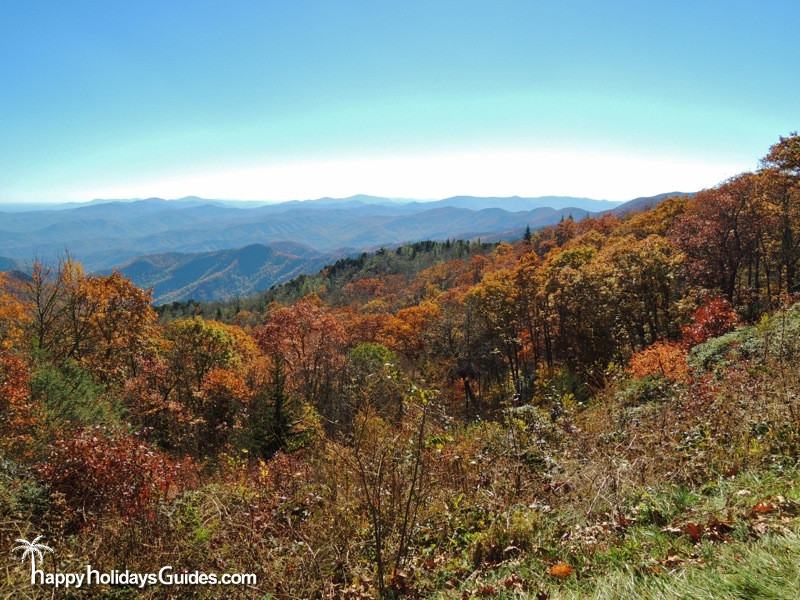 Entrance to one of the many tunnels
Something that caught our attention was how people like to honk their horns as they drive through the tunnels. Who started that?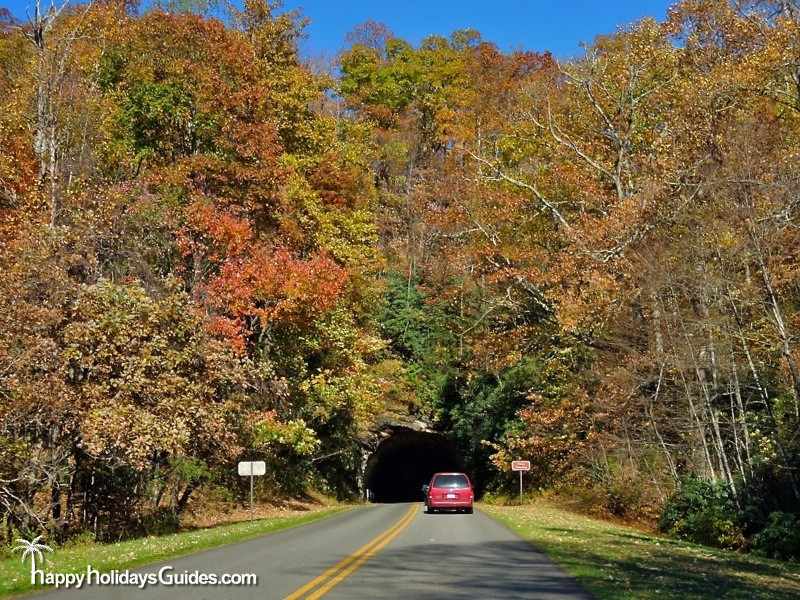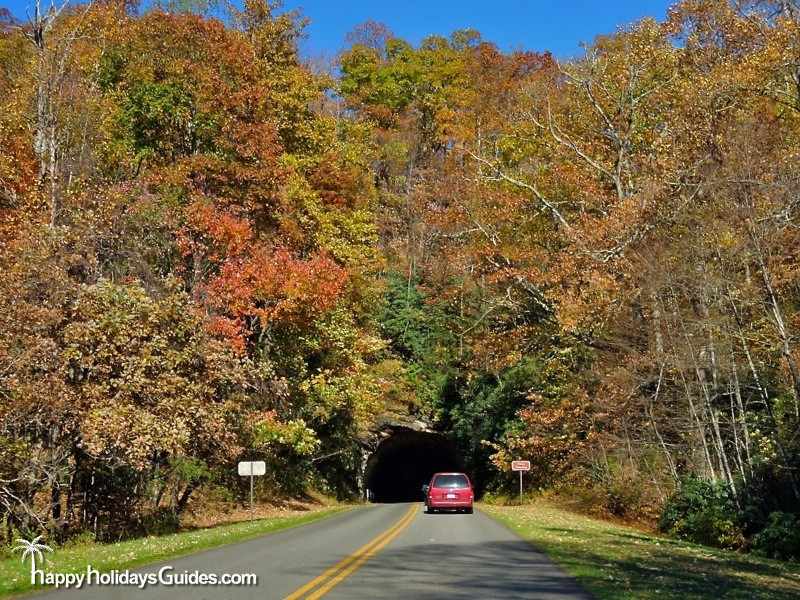 Even the "non-view" parts of the drive are a sight!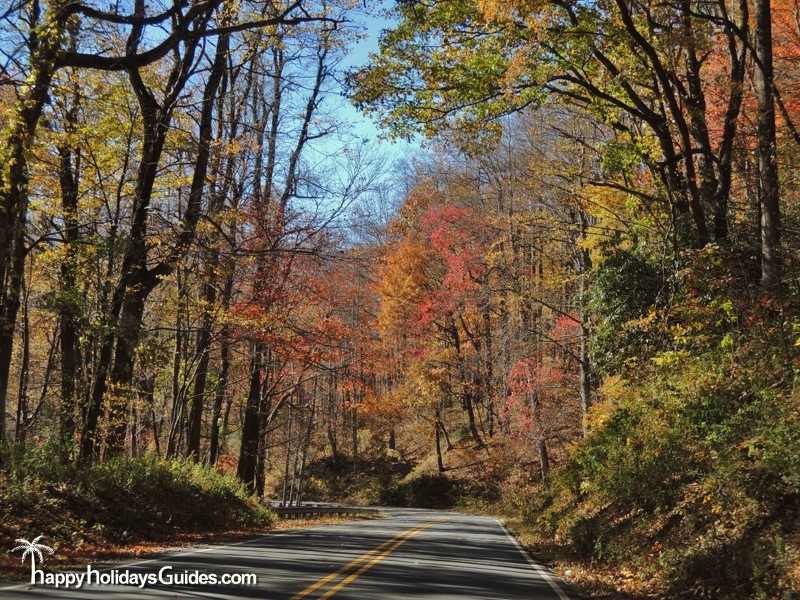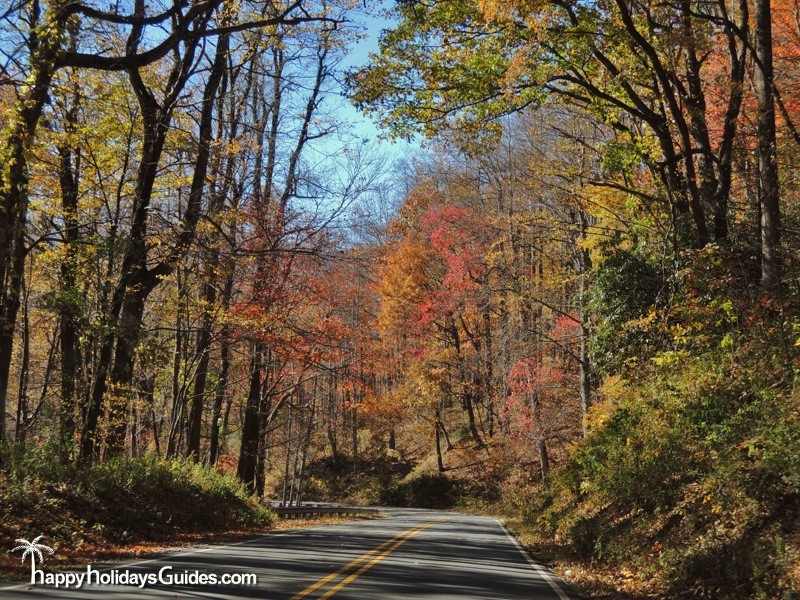 So this was a great way to spend the day: Brunch at the Laughing Seed downtown, stopping at gorgeous lookouts, antique shopping in Micaville, and delicious cookies and coffee at the Well-Bred Bakery in Weaverville.
Seriously, if you're thinking about how to spend a relaxing, beautiful day enjoying life at the pace of nature, this is a fantastic Asheville day trip we plan to take again.
---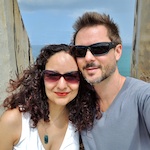 Darren took each of the photos, and Lisa manages the words around here. 100% original material, with more on the way — subscribe to our RSS feed so that you don't miss any of it.
Have you signed up for updates, free travel wallpaper and a packing list yet? You totally should.
Share if you know anyone who would enjoy this and lastly…want to send us a note? We've got the Twitters and the e-mail.