Travel tips to help you travel smarter and better.
Browse our travel tips and tricks collection below to learn nifty tidbits on everything from international tipping protocols to top mobile apps to make a better vacation. Simply hover over each image to see the title and click the link icon on any topic that suits your fancy.
If for any reason you have trouble seeing the images above (oh, technology!), you can access the travel tips and tricks collection of articles on this page.
---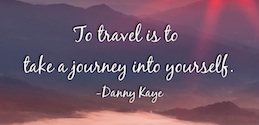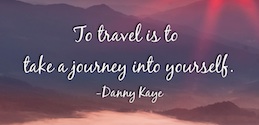 This travel quote moves and inspires us, so we have created free wallpaper files for your desktop, tablet, and phone.
Sign up here to download the files and get a bonus printable packing list! 🙂