Review this handy travel supplies list so you can make the most of your holiday.
Vacation is your getaway — your sacred holiday to connect with new people, new experiences, and reconnect with yourself.
After both small trips and epic excursions, we've put together a list of must-have travel supplies that are sure to serve you well.  Take a look at the following list of goodies on Amazon and see if they suit you.  Remember that we keep an eye out for balancing quality and affordability — every item on this list has been personally tested and passes muster.
How to Pack Like the Pros: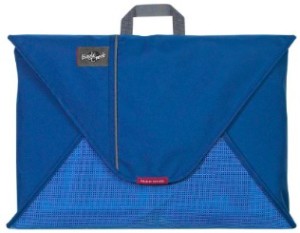 Eagle Creek Pack It Travel Folder   Aside from the genius idea of adding wheels to luggage (it only took thousands of years for humans to think this up) – this product can significantly change the way you travel.  These packing envelopes look deceptively simple, but the way they keep your clothes neat, wrinkle-free and efficiently compressed is a travel game-changer. This system is a lot more effective than stuffing your clothes down, or even rolling them. This particular size (the "18") is perfect for your island getaway carry-on bag since you can easily fold five days' worth of hiking, leisure and beach clothes because the Velcro strips allow you compress your things down into an ultra-compact envelope. Comes in black, blue, and pink. You'll never travel without one again.
---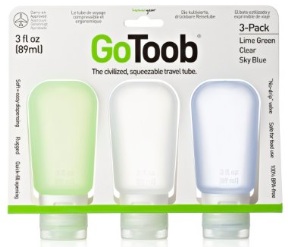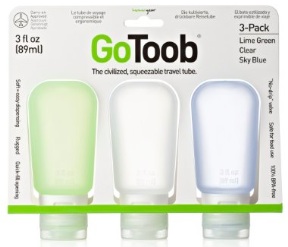 GoToob 3oz Travel Containers   Unless you're staying for more than a week, you can probably get away with just one piece of carry-on luggage.  In that case, it's essential that you have TSA-compliant liquids containers. While your hotel should be able to provide you with essential toiletries like shampoo, conditioner, and lotion, there are some other liquids you may want to consider packing, such as: sunscreen, insect repellent, hair gel, aloe vera gel (in case of sunburn), and itch relief cream for insect bites.
---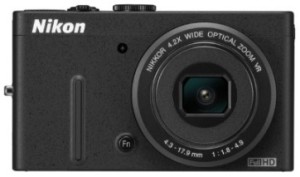 Nikon Coolpix P310 16.1MP Camera  There are a lot of things we could say about this camera, but since a picture is worth a thousand words the most important thing we can say is that the photos on the home page were taken with this camera.  It's compact, has all the settings you could want for travel and even has HD video capability.  We are always on the lookout for good deals, but if there's one thing we recommend not skimping on…it's this.  This camera captures great detail, takes amazing macro shots, and is great for low-light conditions. Just go to Amazon and read the reviews…you'll see this is one high-quality camera.
---
TravelRest Ultimate Inflatable Travel Pillow   If you are among the lucky folks who can sleep on planes, this is indispensible.  Perhaps you've had the experience of falling asleep on the plane and waking up with your neck in knots.  You don't need that extra hassle, especially since you'll be craning your neck in every direction to take in the lush landscapes!
---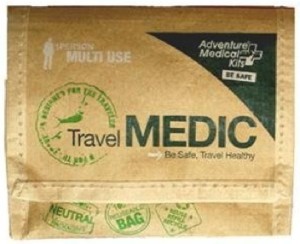 Adventure Medical Kit – Travel Medic   We simply can't emphasize this enough — every savvy traveler should have this kit. It provides the tremendous value of helping you feel better so you can enjoy your vacation so it is worth its weight in gold.  It's ultra compact and has all the remedies you need for blisters, headache, inflammation, allergies, and upset stomach.  Trust us on this: you'd rather have it and not need it than need it and not have it!
---
Kinivo Travel portable Music Player Speaker   In case you would like to listen to your portable music device in your room, on the beach, in the rainforest, or really anywhere – this is a compact, portable speaker that gives your device more sound and lets you share it with your travel partner(s).
---
Griffin Survivor Extreme Duty Protective iPad Case   We simply cannot travel without our iPad – even if you are not on the cellular network the Maps feature works and has kept us on track while traveling.  And when you're on the go, in the heat or cold, near water this military-standards protective case is a must.  We have dropped our iPad on concrete and this case keeps it safe and sound.
This is a short list of our essential packing supplies – for more comprehensive vacation packing lists, see the main packing list page.
Do you have other favorites available on Amazon? Feel free to tweet them to us or share them on our Facebook wall.