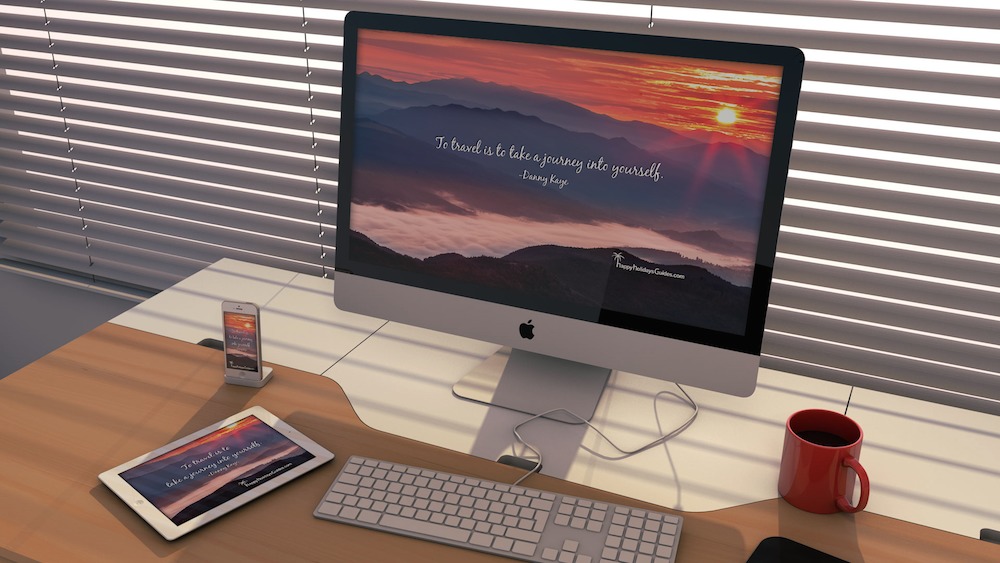 Keep Inspiration Close With This Great Travel Quote.
"To travel is to take a journey into yourself." -Danny Kaye
We believe this 100%. After all, reflecting on your own travels don't you feel as if you have overcome obstacles, been exposed to new cultures and ideas, and overall are just a better human being? Between recovering lost luggage, getting lost yourself, and having to be completely present to new experiences, every adventure adds to our life journey.
This is why we put the free travel wallpaper and packing list together for you:
Desktop wallpaper, 2000 x 1125px (all 3 wallpapers are bundled into a 4MB .zip file)
iPad or tablet wallpaper, 1024 x 1024px (works portrait or landscape)
Phone wallpaper, 640 x 1136px
A one-page printable packing list with common items and room to write in your own. (PDF)
Simply sign up below to download them all! By signing up you'll receive very occasional updates from us and you can unsubscribe at any time. We're totally anti-spam and super picky about sending out only important notices.
[mc4wp_form]