People travel for different reasons.
For adventure, for novelty, for fun, for relaxation. And the benefits are clear:
A greater sense of fulfillment
A deep sense of self-discovery
Increased adaptability and problem-solving
More resilience and independence
Our goal (for now) is to travel as resources allow. We love having a home base in Austin TX, we love our pets, and we love looking forward to our Next Big Trip. The dream is to bring you insights and articles full time, so we're on a mission to become location-independent and cover more of our expenses passively to open up the space for that.
We have two goals with this site:
Bring you useful tips and thought-provoking articles.
Share relevant information on our spotlight cities. Rather than blaze through a town in a day, we prefer to spend more time so we can offer you the best highlights.
What does our travel approach look like? Mostly like this: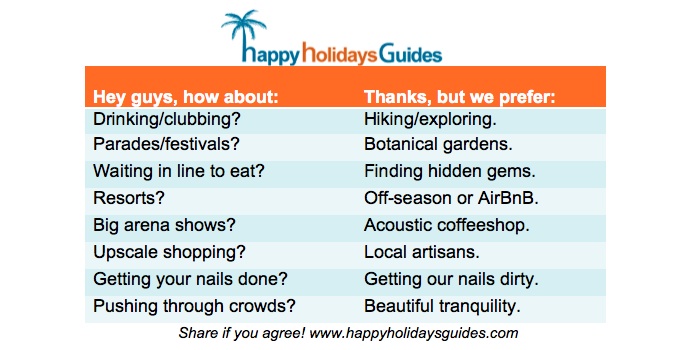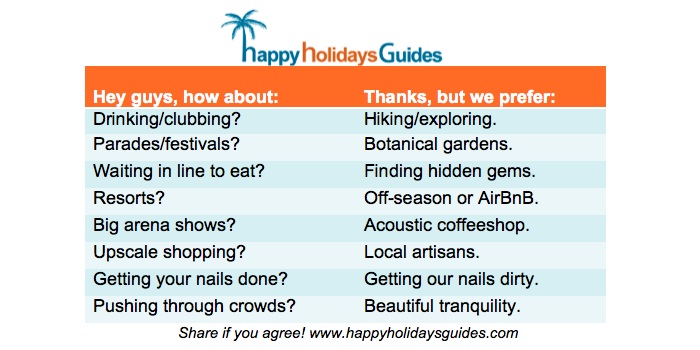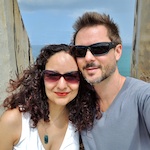 About the co-founders: Lisa was bitten by the travel bug early when she toured much of Mexico with family. She is blessed to have visited many beautiful places and can pack for a week in about twenty minutes now. If you're reading words on this site, she probably wrote them.
Darren has lived in Europe, road-tripped across the U.S. multiple times and has more exploring to do yet. Although never a boy scout, he is always prepared to handle whatever adventure brings his way. If you're looking at beautiful photos on this site, he probably took them.
---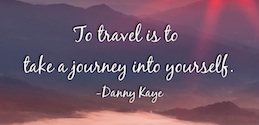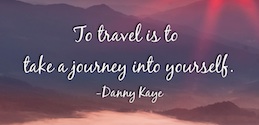 This travel quote moves and inspires us, so we have created free wallpaper files for your desktop, tablet, and phone.
Sign up here to download the files and get a bonus printable packing list! 🙂