Before you go oceanside, make sure you have everything you need.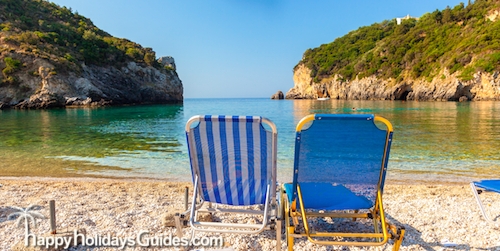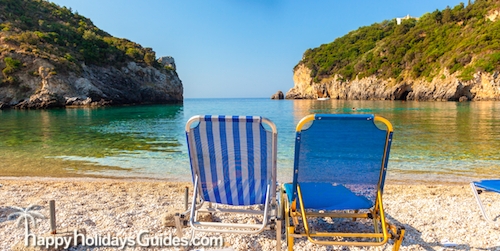 Are you getting ready to head out for some time in the sand and surf? Then you're probably getting excited to go on your beach vacation. To fully enjoy your trip you definitely want to check against a beach vacation packing list. You certainly don't want to be mid-novel or mid-nap on the beach and realize that you forgot some essentials. Assuming you've already gone through our main vacation packing list, here are some ideas of items you may want to pack when heading to the beach.
Use this as a guide and take your own and your beach buddy's personal needs into account before packing the beach bag. Essential items you will want to take when heading to the beach are all the usual suspects that come to mind, and you might see some of these and think "Well of course!" But here's the thing — going on vacation can be exciting, and that can make us forgetful. Below you'll find the staples as well as some things that make your relaxation that much more enjoyable.
Beach Packing List: The Very Basics
Beach Bag – You will want to keep all of your possessions in one convenient place. We really recommend mesh bags because cotton or canvas can get wet and then go sour unless you actively dry them…mesh solves that problem.
Flip Flops or Sandals – Your go-to footwear for a beach excursion.
Sunglasses – Of course you don't want to forget your shades.
Goggles and Snorkeling Equipment – Especially if you're going somewhere tropical with clear blue waters, wearing goggles will keep your eyes from stinging and open up a whole underwater world for you. And if you don't go snorkeling often you can just rent a set.  But if you do take beach vacations frequently, and you have room in your luggage, it may be more cost-effective to get a snorkel set.
Hats – This could include visors, baseball caps, and sun hats.
Tent – If you are camping you will want a specially designed beach tent.
Towels – You should include both beach towels to relax on, and standard towels for drying off.
Spare Clothes – You'll be getting wet and sandy so pack a nice change of clothes or two.
Sunscreen – You will want UV protection (especially if you are fair-skinned) and preferably a waterproof formula if you'll be swimming.
Aloe Vera Gel – To soothe skin after being in the sun for a while.
Beach Packing List: The Little Extras
Beach Umbrella – This is especially important if you have kids or are sun-sensitive.
Food and Snacks – Unless you plan on only staying for an hour or less, bring something to munch on.
Drinks – On a hot beach, hydration is extremely important, so you will want to make sure and have plenty of cool water.
Reading – Bring your favorite trashy beach novel or a biography of Mark Twain…whatever suits your mood. And if you are far enough from the water, you can even bring it on your tablet or digital book reader.
Music – If you are planning some alone time or quiet time with a partner, you may just want to zone out to your own ocean playlist. At under $20 and lots of sound, here's our personal favorite port-a-speaker.
Toys and Games – Some examples would be items for building sand castles, beach balls or inflatable toys for the water. Beaches are usually windy, so consider flying a kite!
Beach Chairs – For a longer stay you may want to have a comfy chair to sit in.
Sports equipment – This could include Frisbees, footballs, volleyball, and soccer balls just to give an example.
Warmer Clothes – If you are planning on staying late (maybe for some nightswimming), you could always bring a light sweatshirt or jacket.
Ideally you want to have all of your needs met without having to walk down to the beach looking like a pack mule, right? A little advance planning and careful packing will help ensure you have a great time in the sun.
Now print your packing list and get ready for some seaside beauty!
---

This travel quote moves and inspires us, so we have created free wallpaper files for your desktop, tablet, and phone.
Read the details and sign up to download the files and get a bonus printable packing list for FREE! 🙂