Why and How to Bike Key West
Key West is a small island – you can drive it in less than a day.
You can also walk around the most popular tourist area — Old Town — if you give yourself time to stroll leisurely and take in the sights.
By far, our favorite way to experience the island was atop an island cruiser bicycle.
Why? Three reasons:
Your feet won't hurt from pedaling (v. walking)
Cycling offers a refreshing breeze
You can stop and take in scenery whenever the mood strikes.
Bike Key West: Our Very Own Video!
In the video below you'll see me cycling around awkwardly after years of not riding a bike (but you know the old cliché…it's true). Pardon the shakiness and enjoy the views of Key West neighborhoods.
Key West Bicycle Rentals
We had the good fortune of borrowing our cycles from a friend, but there are plenty of places to rent in Key West. Here are just a few:
So where should you cycle around? The entire island is fairly bicycle friendly, and by that we mean drivers are accustomed to cyclists — not every street has a bike lane. Hands down our favorite area was anywhere west of White Street. White is a fairly busy street, but as you head west there are a lot of narrower streets that are lined with the original Old Town Key West bungalows and they are fairly quiet. Some places of note in this area include the tourist favorite Mallory Square, Fort Zachary Taylor Park, and White Street Pier on the south. (We have photo essays on these last two.)
For a better idea of what to expect on your bike tour, check out our Around Key West photo essay, and go back to the Key West Portal to further explore Key West photos and articles.
---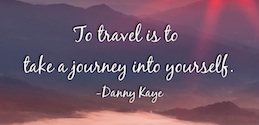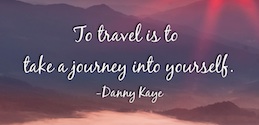 This travel quote moves and inspires us, so we have created free wallpaper files for your desktop, tablet, and phone.
Simply sign up here to download the files and get a bonus printable packing list! 🙂