What might you see in Key West?
The island of Key West is 4.2 square miles, so you can cover a lot of ground (and certainly some of the key highlights) in just a few days.
The photos below will give you an impression of what it's like to walk or bike around Key West. Some of the images you see here could happen almost anywhere on the island, and we chose them because they represent the dominant scenery.

(If you're looking for some of the must-see attractions and our favorite spots, then definitely visit our Key West Resource Portal.)
Neighborhood Snapshot
Around most places on the island, you find these gorgeous homes that are their own little slice of heaven.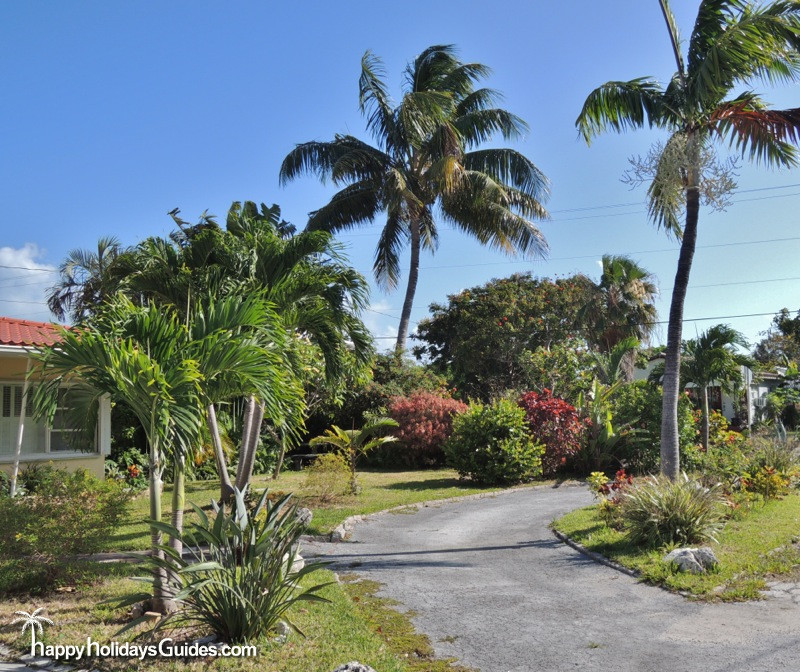 Wall of Bougainvillea
If you're into plants, the tropical specimens at Key West will overwhelm you. Plants that you find in 1-gallon pots at Home Depot grow to stupendous proportions here.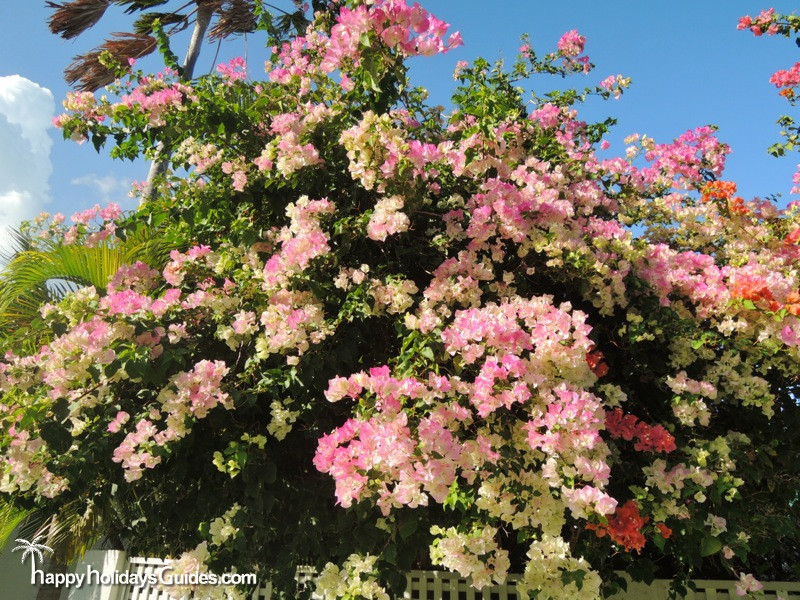 Classic Palms
Key West is only 90 miles from Cuba, and the foliage proves it.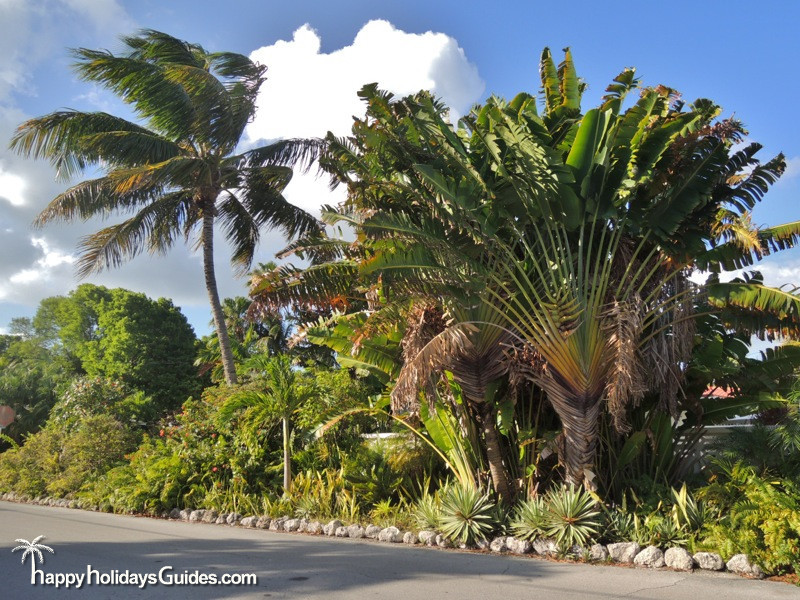 Key West is Best on a Bicycle Tour
Yeah, that's me pedaling around. You should definitely consider a bicycle tour so you can really take in all the cute bungalows and snoop on everyone's genius landscaping ideas.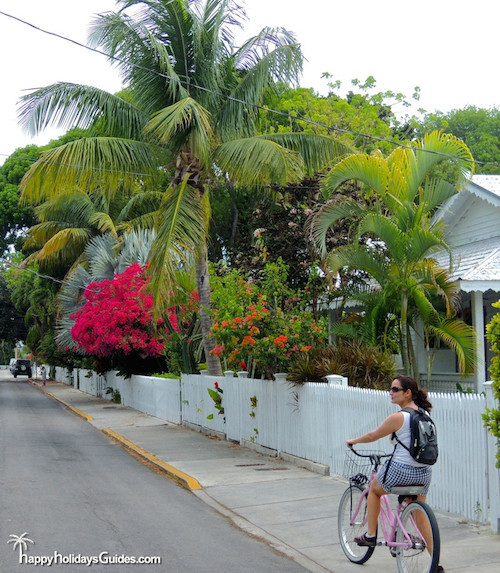 Enormous Banyan Tree
This one is right next to the white Key West lighthouse.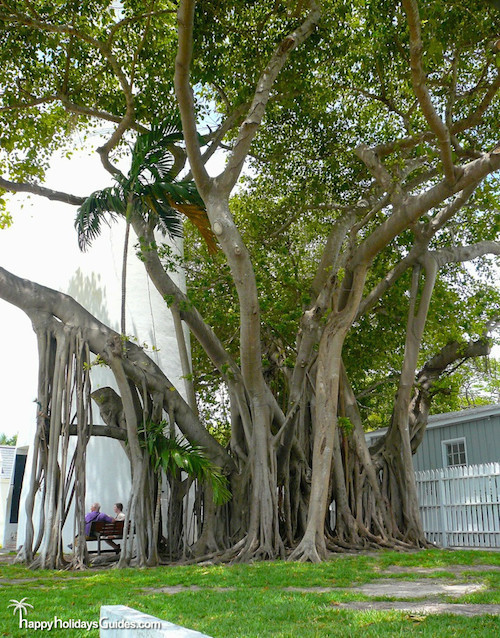 Orchid in Mid-Air
If you come from a more arid climate, you'll be surprised by this for a full day, then you'll be spoiled for plain tree trunks forever.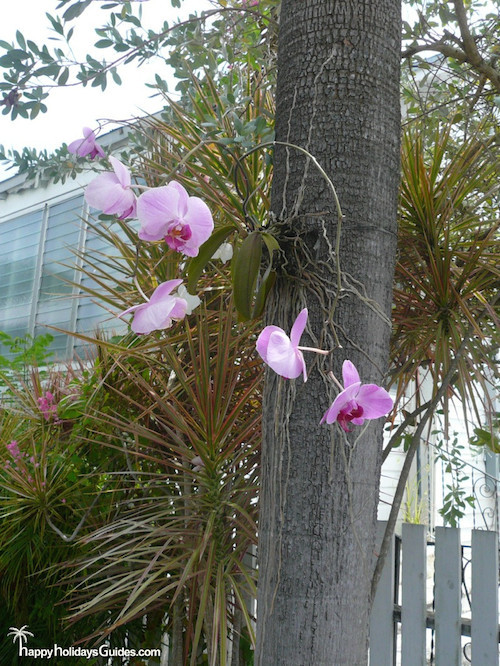 Enjoying the Blue View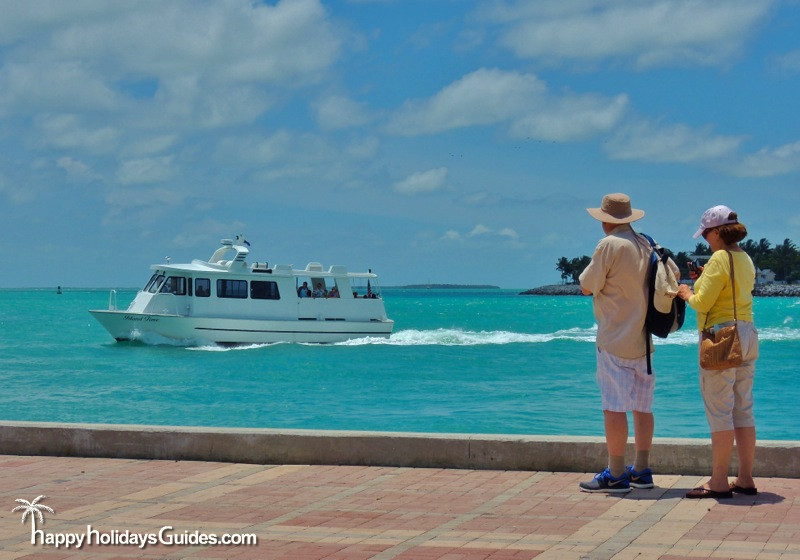 Panorama by Mallory Square


Beach Chickens!
Confession: I love to say "beach chickens." But seriously — the island's roaming poultry are legally protected so be sure not to taunt or disturb Key West's free-range mascots.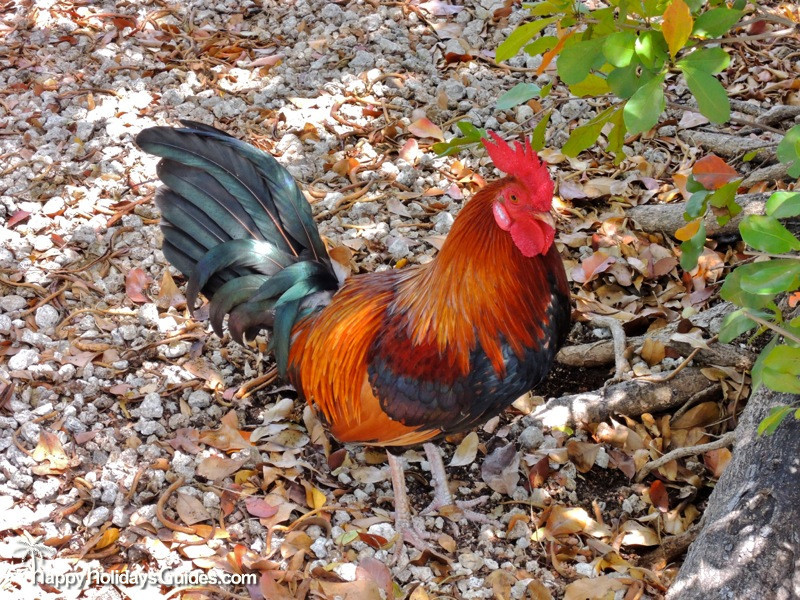 Key West Night Lights
You've got to hand it to the locals for tending their beautiful landscapes, making sure they are eye-catching even at night.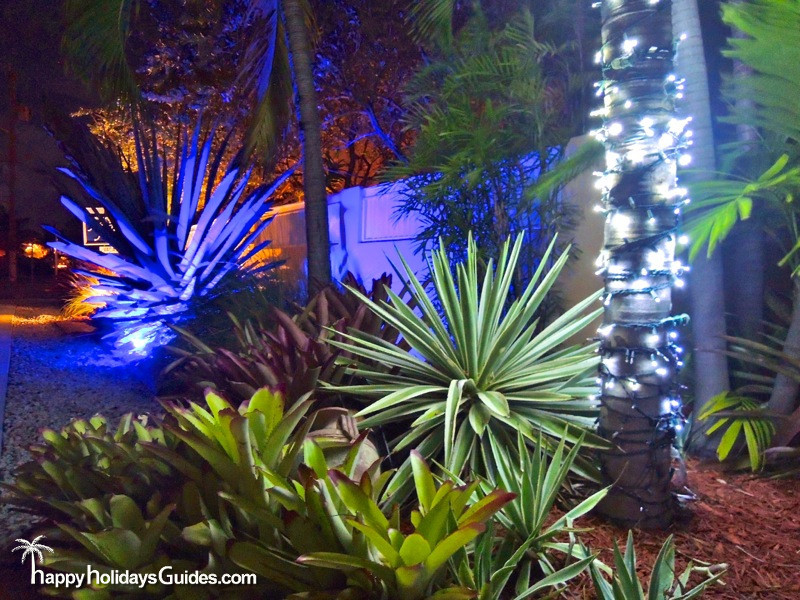 So that's an overview of some of the scenes around Key West.
If you to learn more about the island, make sure to check out our collection of articles in the Key West Resource Portal.
---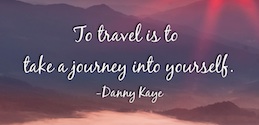 This travel quote moves and inspires us, so we have created free wallpaper files for your desktop, tablet, and phone.
Simply sign up here to download the files and get a bonus printable packing list! 🙂