By far, our favorite pier in Key West was the White Street Pier, and it wasn't because it was a few blocks' walk away. (Scroll to the end to see our favorite night shot, btw.)
Almost 1/4 mile long and built in 1960, the White Street Pier has an incredible peaceful, sea-breezy charm about it. Morning, noon or night you can usually stroll along in relative calm amongst bike riders, dog-walkers, and kindred spirits taking a leisurely walk.
Take a look at the photos below to see why this is such an irresistible spot.
White Street Pier, Key West
Picture-Perfect Pier Ummm…can we say "Rhapsody in Blue?"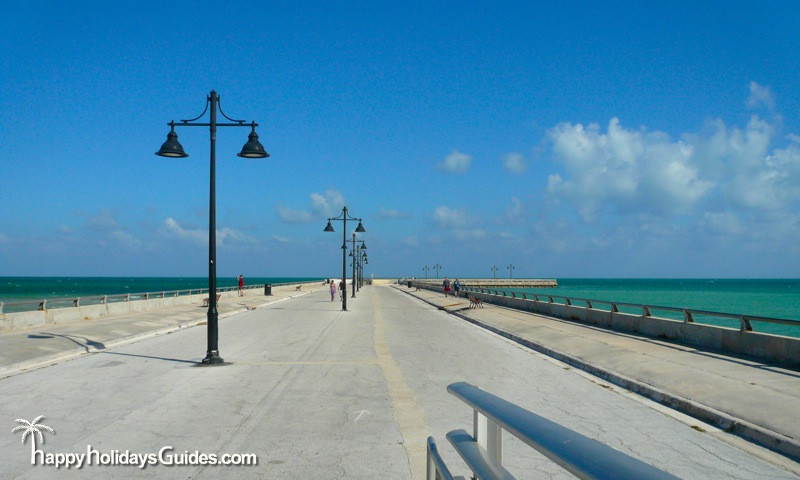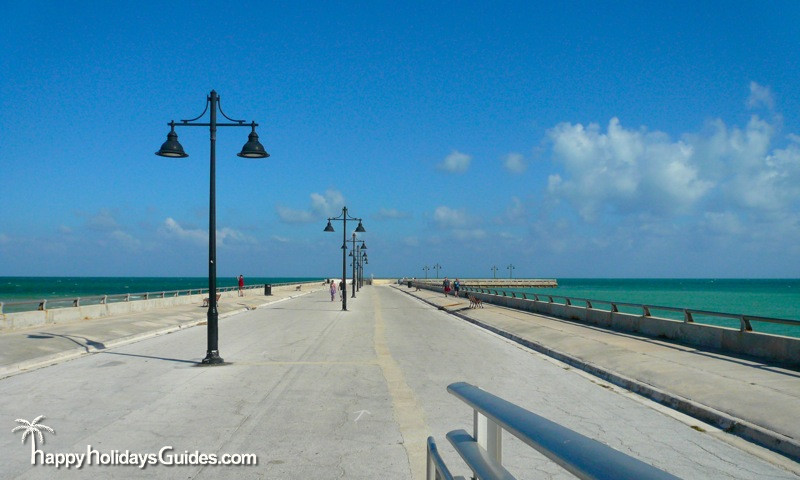 Wait, where IS White Street Pier?
The pier is on the southwest quadrant of the island, at the south end of White Street and just east of Higgs Beach. Click the image below to go the full map. (Map copyright: Google, all rights reserved.)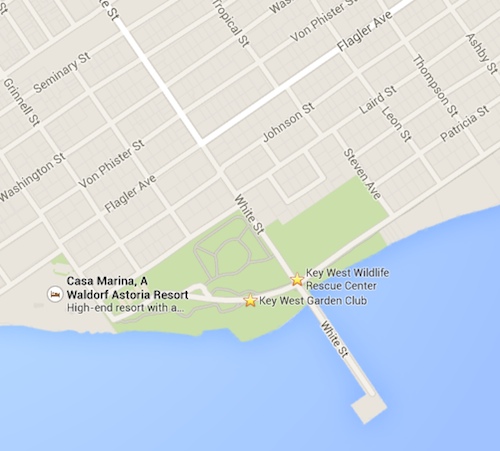 East-side view to the South: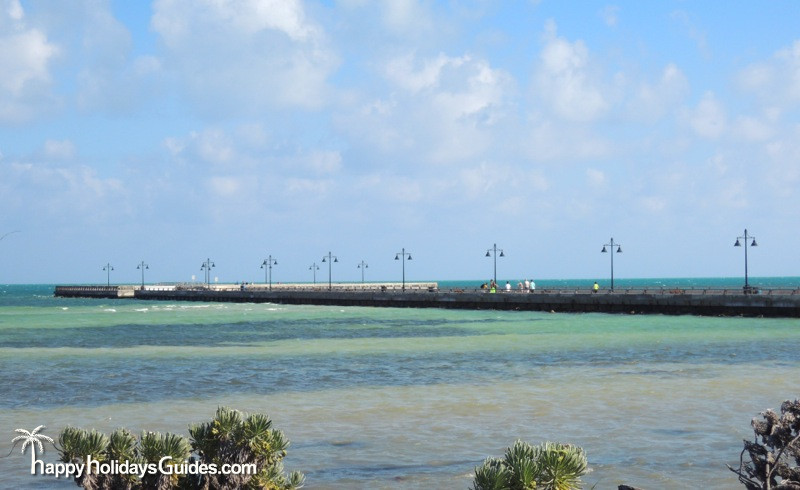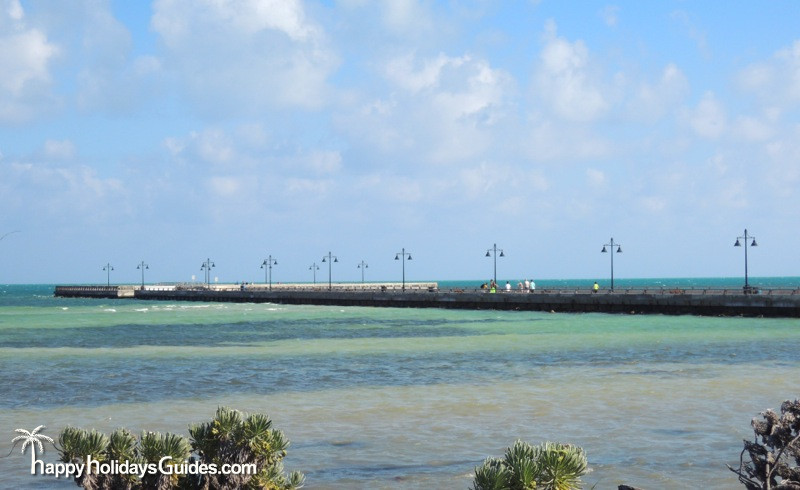 Coastline View, East of Entrance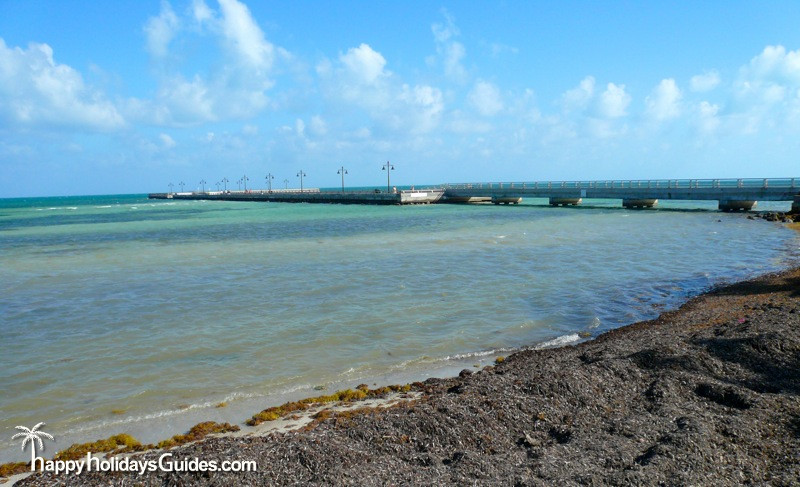 View from Mid-Pier to the East
You'll be able to see all these amazing blues and greens in the water, which reflect depth and the surface of the ocean floor. Notice the variations below: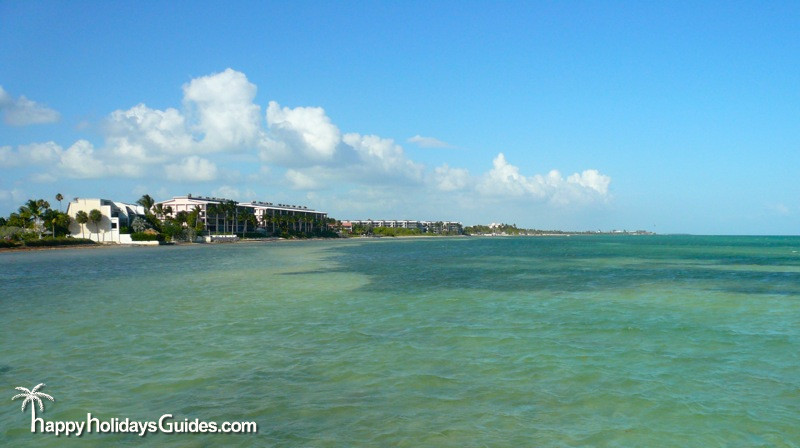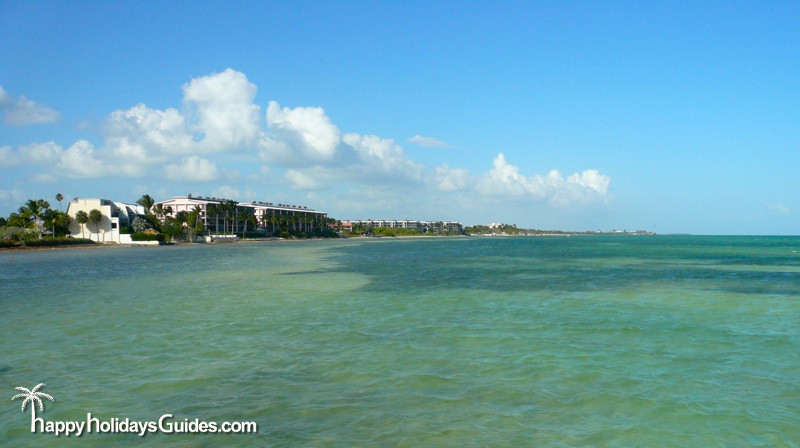 At the End of the Pier
Here you'll notice stronger ocean breezes, and you'll be amazed that these concrete walls have been holding strong since 1960 considering how they get pummeled with waves on a daily basis.
Southernmost Pier Wall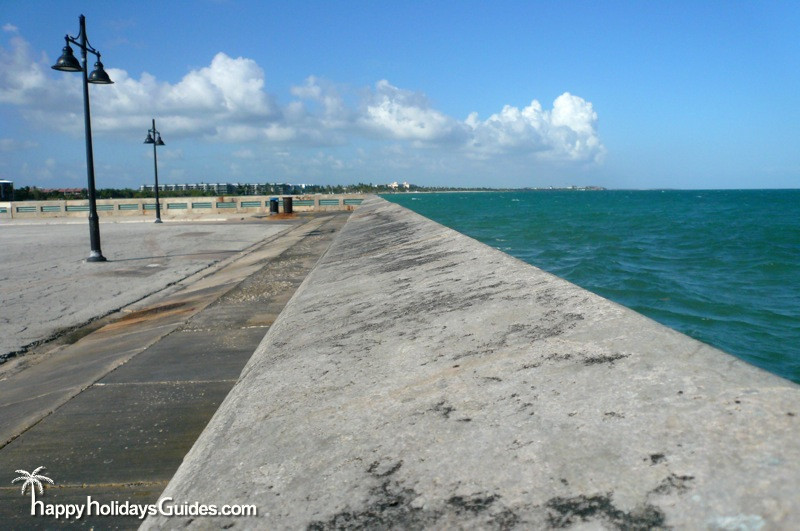 Nighttime Bicycle Ride
Because this is a public pier, you're liable to find people on it at any hour, but during the week it tends to be quiet and very peaceful. These trusty bikes got us all around the island so we gave them an evening glamour shot: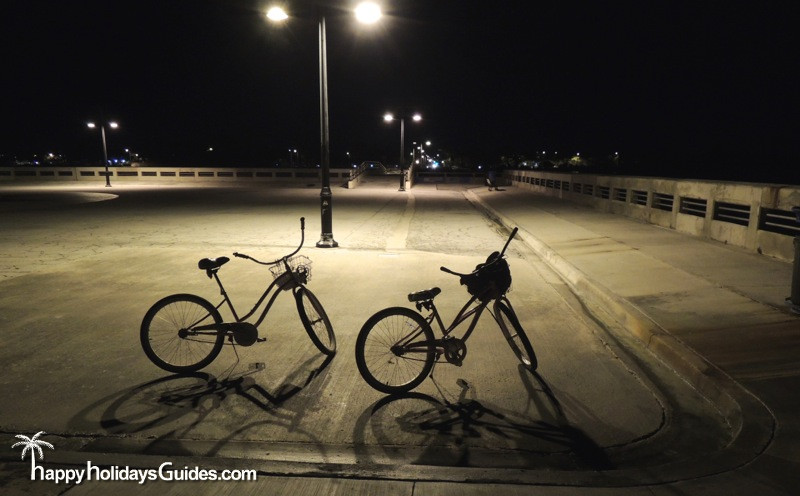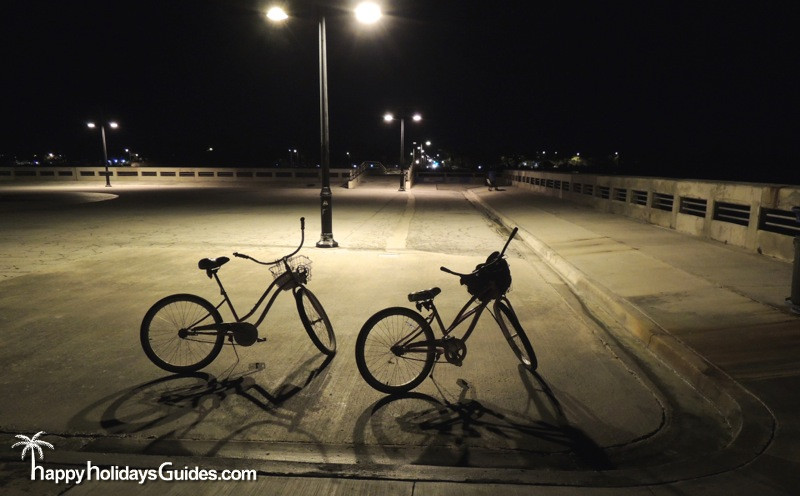 Full Moon Over White Street Pier, Key West
By far one of our favorite shots, you may just be lucky enough to catch this kind of postcard view under a bright full moon.  This was taken on the west side of the pier, outside the Key West Garden Club.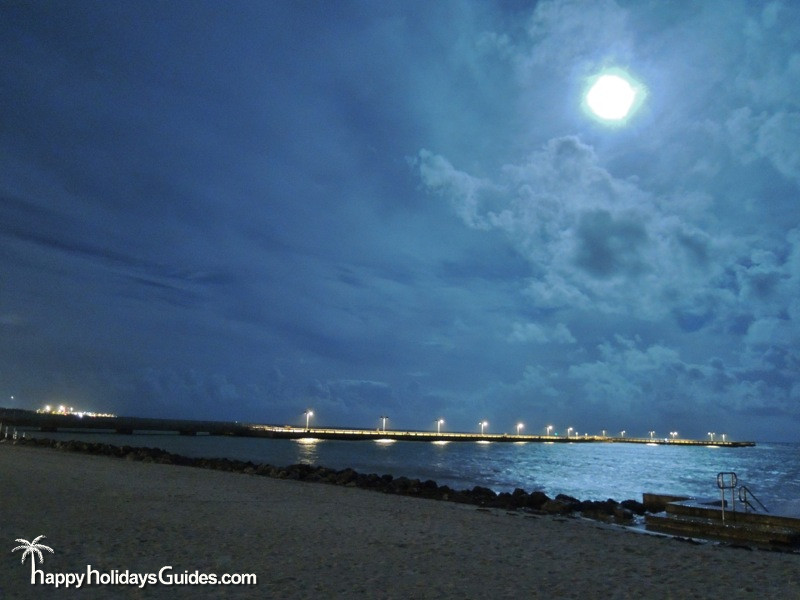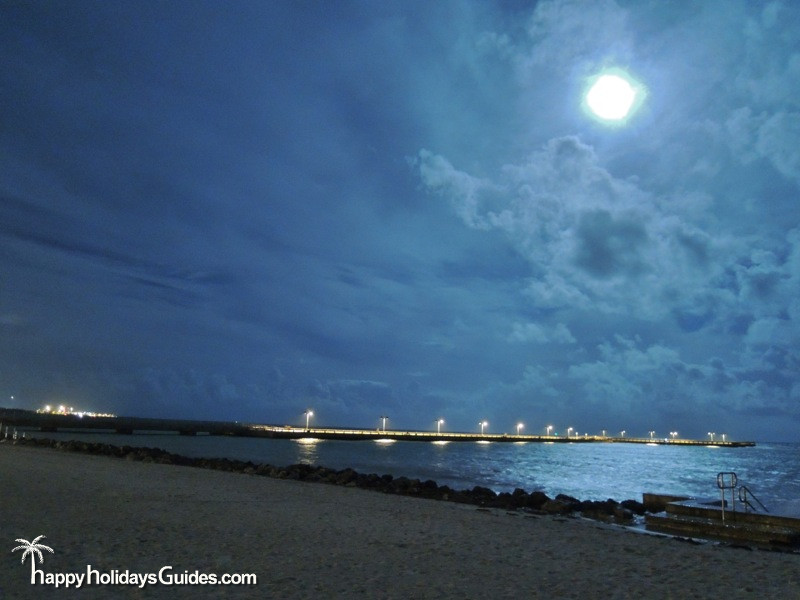 Pier Night Lights
Although you'll get a better sunset view on from Fort Zachary Taylor beach, White Street Pier Key West is a great place to visit after dark.  The lights are classic fixtures from decades past, and you are almost guaranteed a friendly ocean breeze to help you relax and reflect on your day.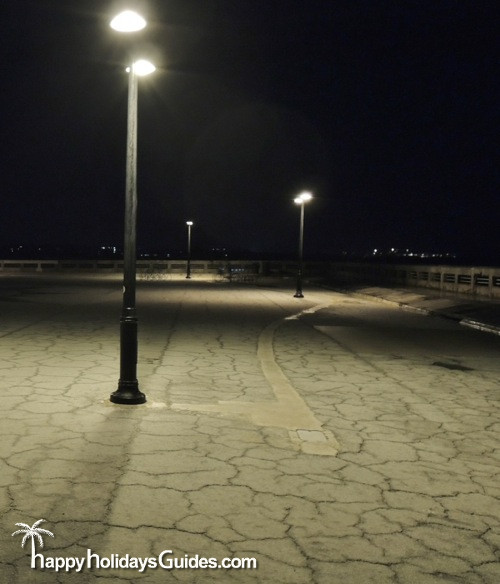 We really hope you make time to spend reflecting on White Street Pier and enjoying the unique views you can find here.
---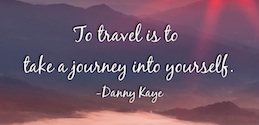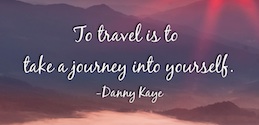 This travel quote moves and inspires us, so we have created free wallpaper files for your desktop, tablet, and phone.
Simply sign up here to download the files and get a bonus printable packing list! 🙂