So Many Things to Do in Maui — Where to Start?
Maui is such an enchanted and beautiful island, and there is certainly no shortage of things to do here. Amazing foods, peaceful beaches, and of course exciting activities for the more adventurous. This photo essay represents just a small slice of the Maui attractions you'll encounter, and we encourage you to explore the island to find what suits your fancy.
That said, this is a pretty well-rounded photo essay of some amazing experiences you can have in Maui.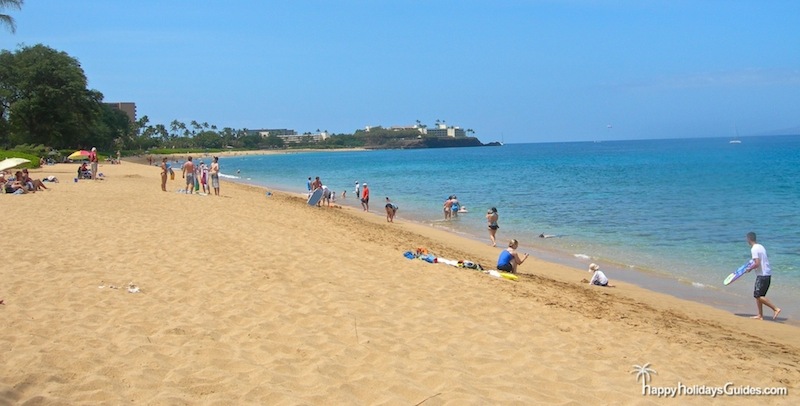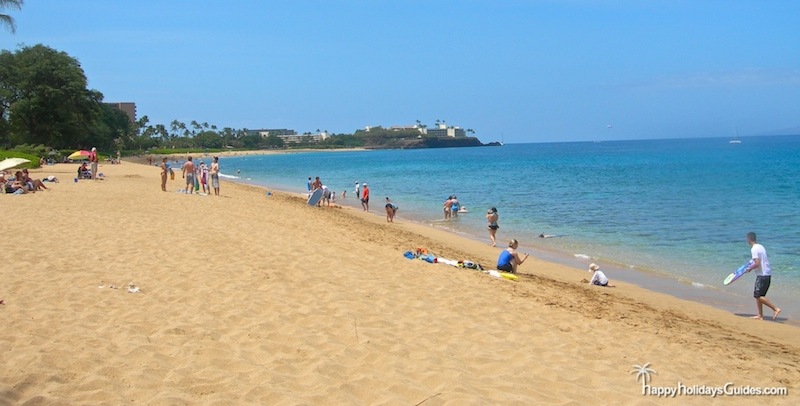 Kaanapali Beach
This beach was our favorite place to start the day with a long walk and sometimes a little scuba diving. In the afternoon, the shade of the trees provided excellent cover for relaxing or a short snooze. When you wake up refreshed you can swim out a little ways and get some good snorkeling in. Or, you can also get fancy and book one of various Maui and nearby Snorkel Tours.
Ziplining
There are various zip lining tour companies in Maui. Leave your acrophobia at home and bring your sense of adventure if you end up touring with Kapalua Adventures you will be treated to stunning views like this: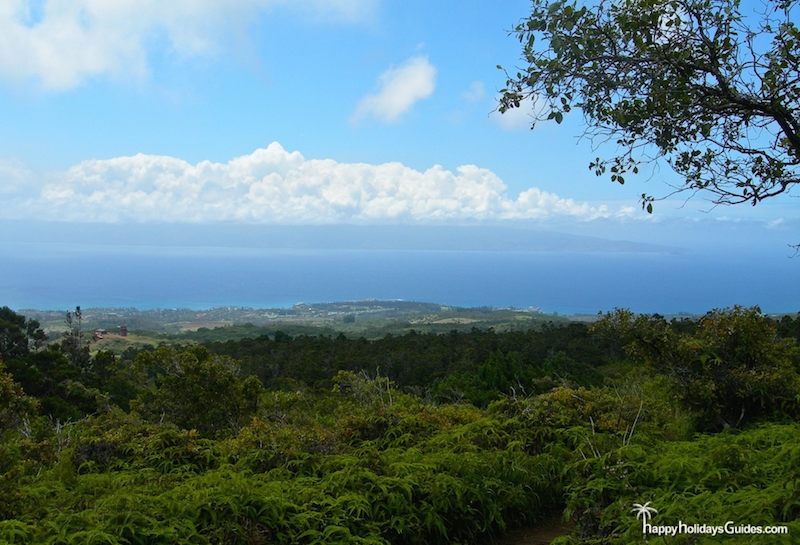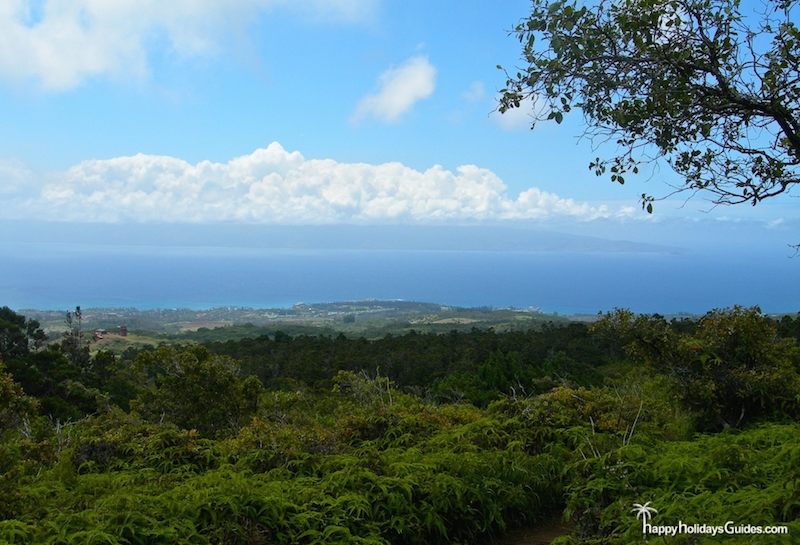 Helicopter Tour
If you're looking for more adventurous things to do in Maui, we recommend a helicopter tour for a completely unique perspective on the island. If you've got a strong stomach and noise tolerance, you'll be able to see things like this right out the window: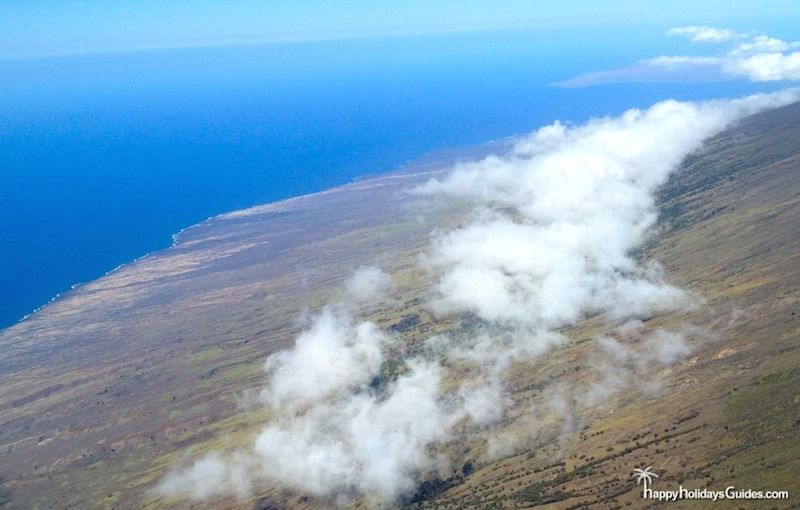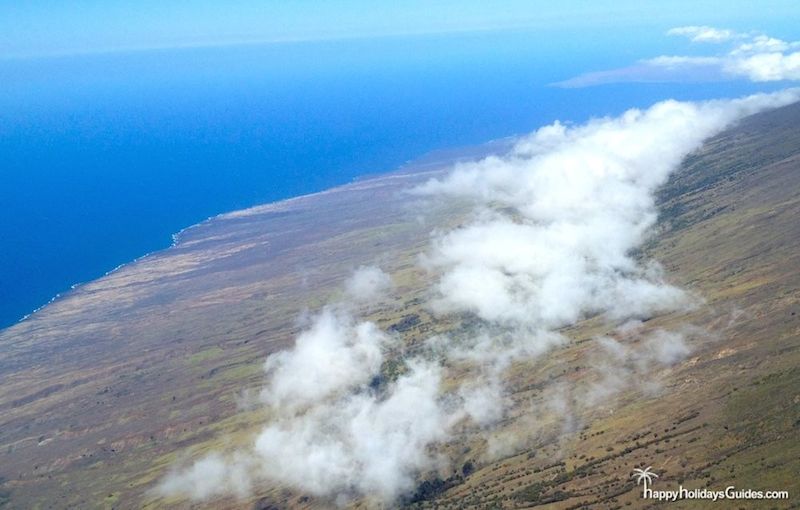 Submarine Tour
If you're looking for something a little more low key…and we mean 100ft-below-sea-level low and possibly including shipwreck, you can always take The Atlantis Submarine Tour. Expect to see lots of amazing fish and possibly even a shipwreck!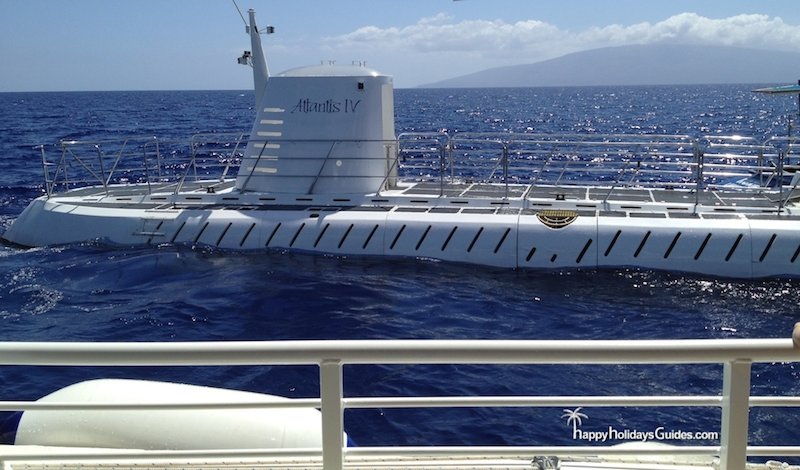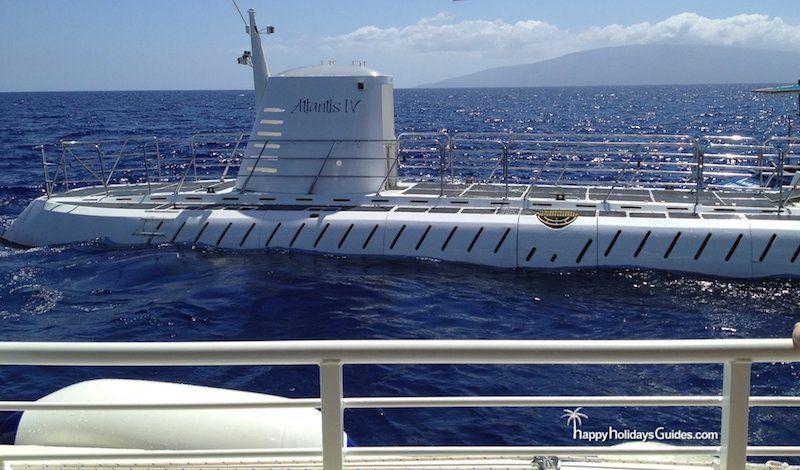 Enormous Banyan Tree
In downtown Lahaina in Maui you can visit, stand in awe of, and touch Hawaii's largest banyan tree.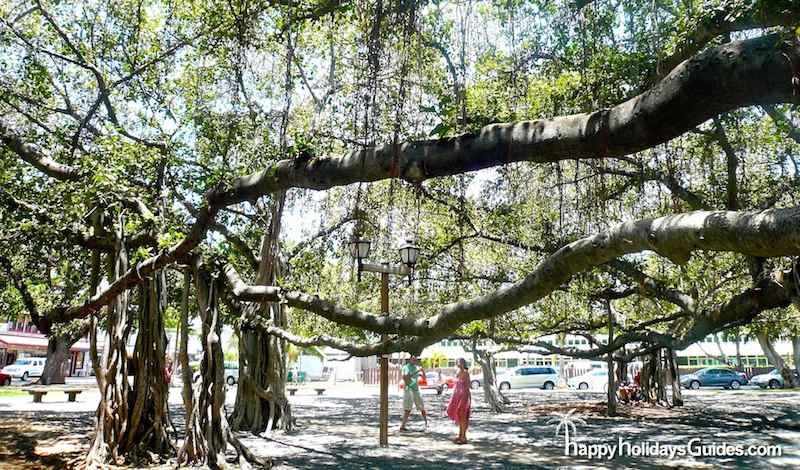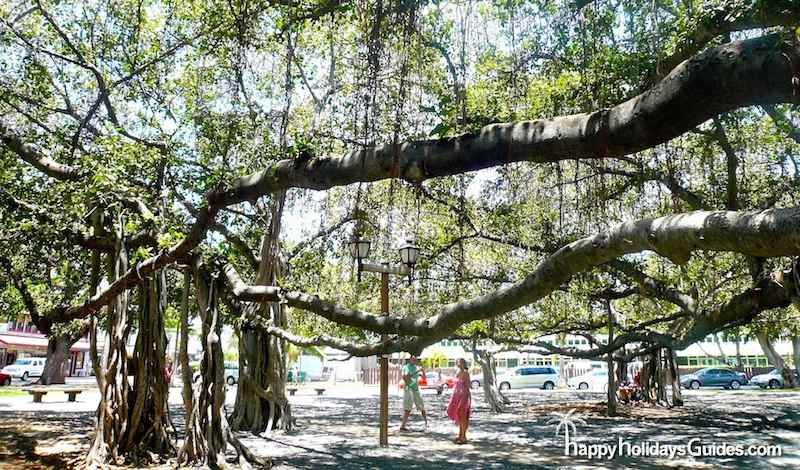 Parasailing Maui
Let's see, what could be more amazing that parasailing over the vast Pacific ocean? Oh…possibly nothing! We booked with UFO Parasailing, got the longest line available, saw a dolphin and had a blast!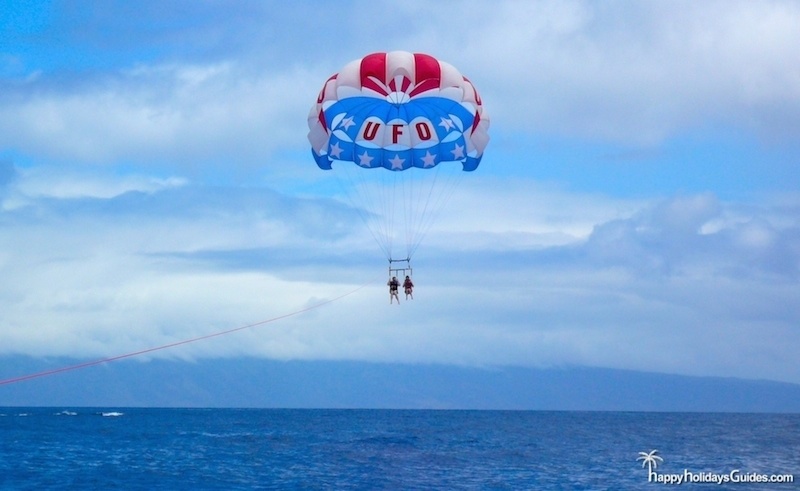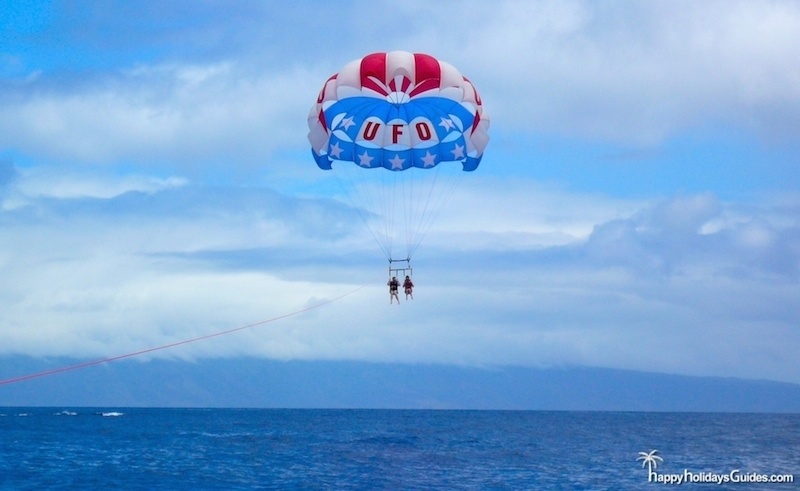 Jodo Buddhist Mission
If you want to feel like you've been instantly transported to a peaceful mission in Asia, you'll want to pay a respectful visit to the beautiful Jodo mission.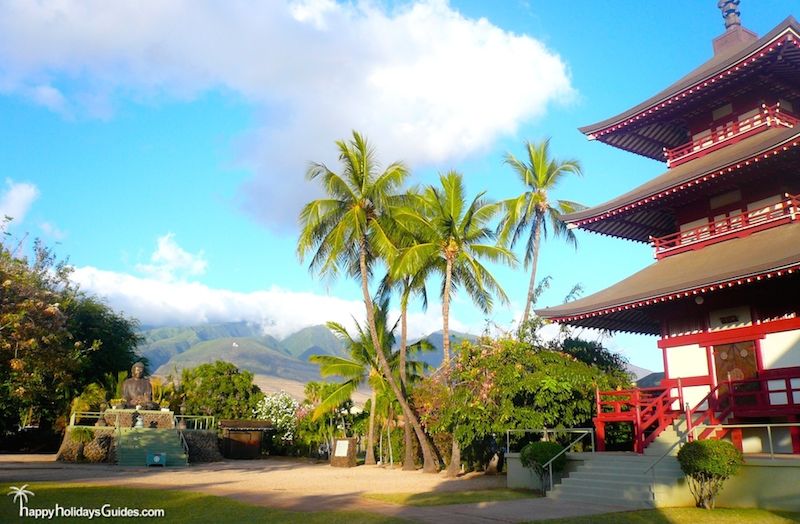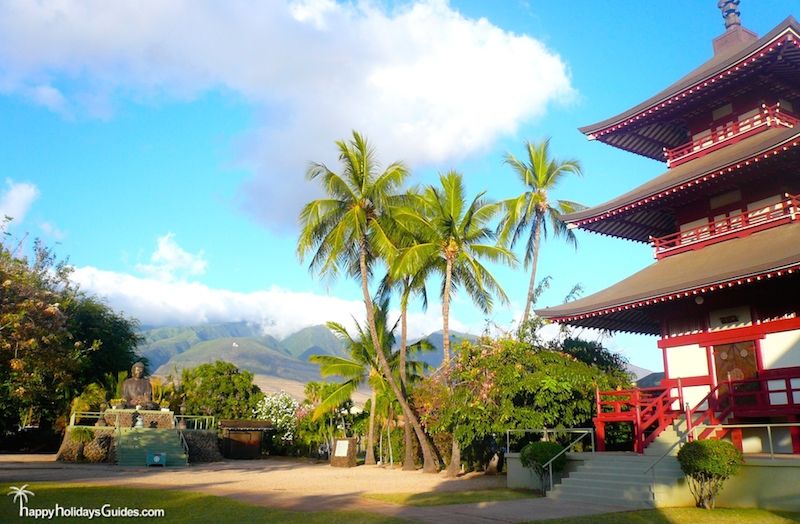 Mama's Fish House
Many people consider Mama's Fish House a Maui staple and I can see why. Get there early so you can enjoy the adjacent beach, and have a refreshing beverage as you wait to be seated in the lovely open-air foyer: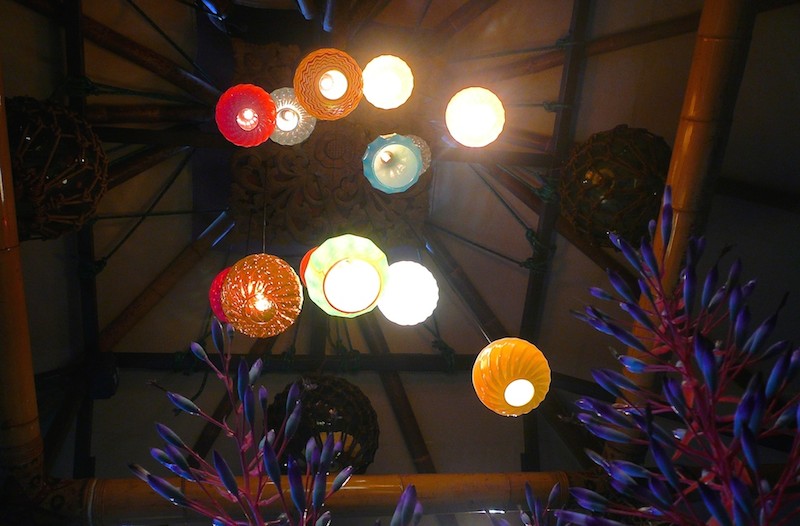 Beach Sunset
There are some beautiful spots on the island to catch the classic Maui beach sunset, and we caught this one from downtown Kaanapali. Another highly recommended way to spend the evening? The classic Hawaiian Luau. Lucky for you, there are a variety of Maui luaus to choose from.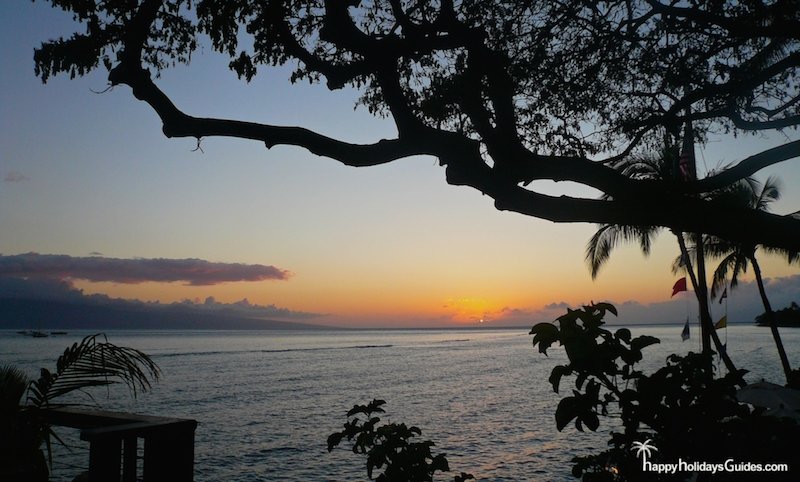 We hope this photo essay have given you some ideas of things to do in Maui, and here's to your next beautiful island getaway!
Want to see more beautiful Maui pics?  Check out these lovely photos on our Pinterest board:
---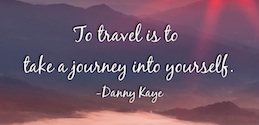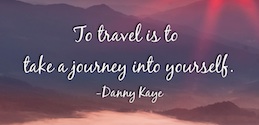 This travel quote moves and inspires us, so we have created free wallpaper files for your desktop, tablet, and phone.
Simply sign up here to download the files and get a bonus printable packing list! 🙂