Beautiful Photos of El Yunque National Forest
When you begin to ascend the main road into El Yunque National Forest, you know something is changing. Not only are you climbing elevation and entering a climate cooler than that of the warm Puerto Rican beaches, but you are entering a new ecosystem. We hope these photos give you a taste of its beauty.
El Yunque Fast Facts:
It's the only tropical rainforest in the U.S. forest system
Elevation of up to 3,500ft
At least 23 plant species found only in El Yunque
Open daily from 7:30am – 6pm
You can secure a camping permit
Allow 1-1.5 hours from San Juan
A Panoramic Vista
From atop the rainforest peaks you can see clear to the ocean and here the super tiny white blur in the distance is the city of Rio Grande.


Waterfalls
There are lovely waterfalls to be found in El Yunque. Some you'll find deep within the hiking trails. Some, like La Coca Falls, are just off the side of the main road.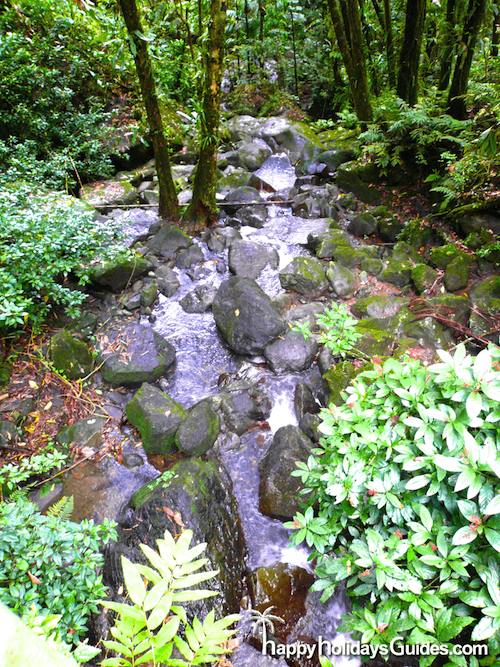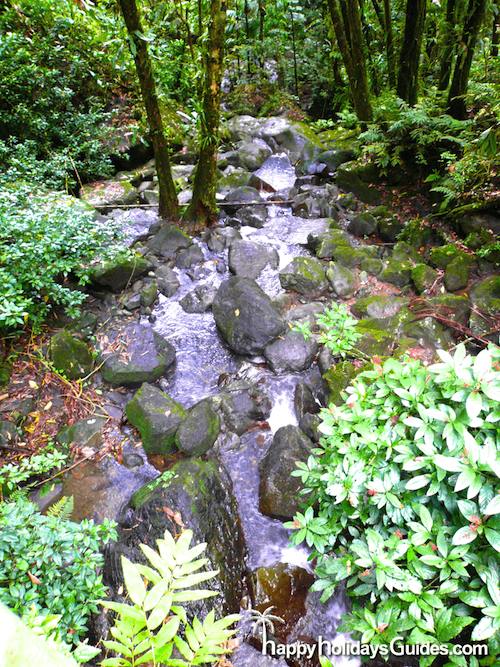 Forest Creatures
To be honest, we didn't encounter too many critters along the way. We did hear some rustling and birds but weren't able to catch a glimpse. We wished we'd had some good travel binoculars in hopes of seeing the very rare Puerto Rican Amazon parrot (also called Iguaca). And we can't imagine what it must sound like at night with the all of thousands of coquí frogs. We did see a huge snail and tiny lizard, which seemed off scale, but the forest is a magical place.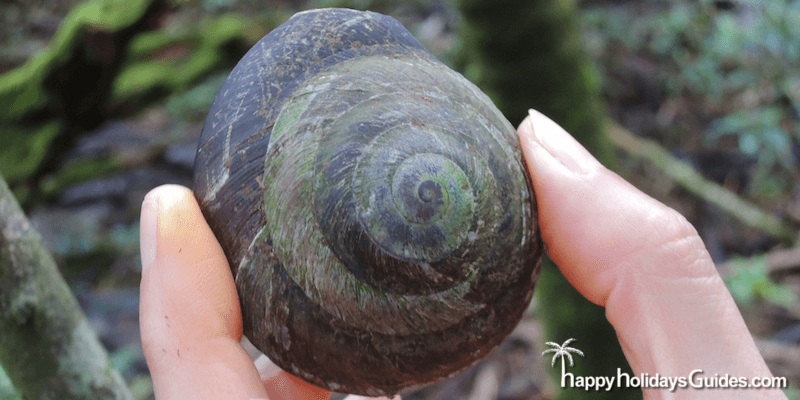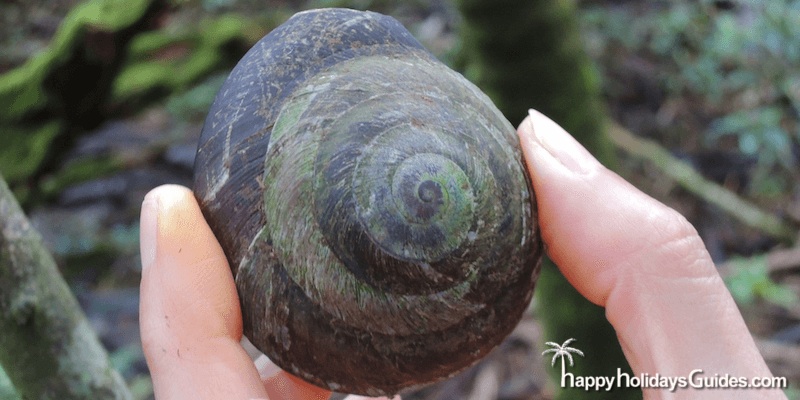 Yokahú Observation Tower
"Rapunzel, Rapunzel, let down your hair!" said nobody, because they were dumbstruck by the stunning views. From within, you see can see a vast layered expanse of mountains that ultimately meet the hazy beach in the far-off distance.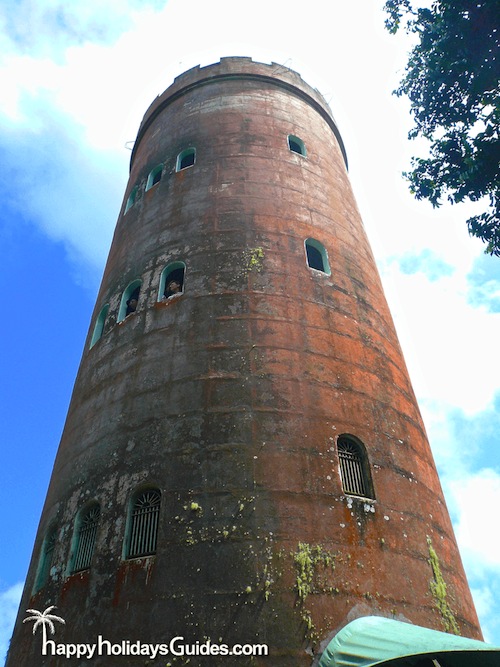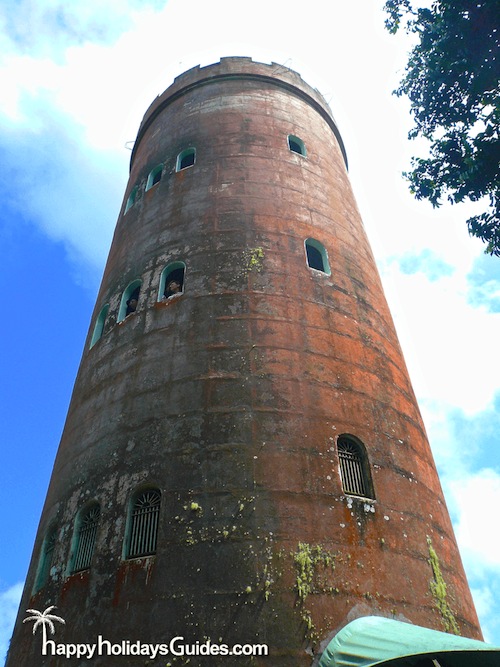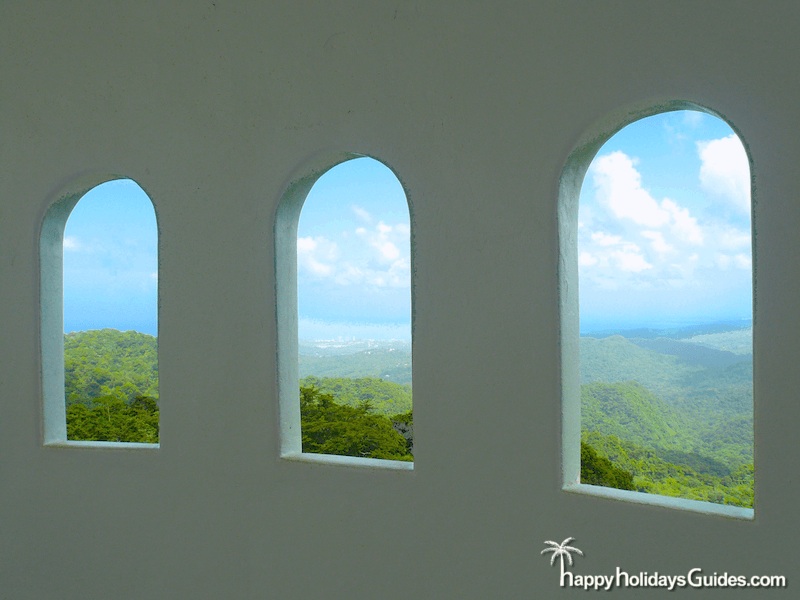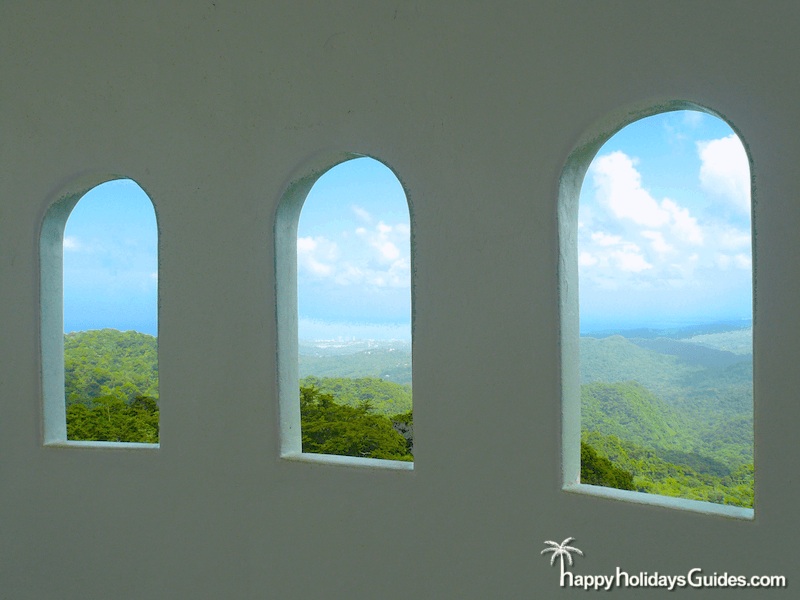 Ephiphytes!
Epi-what? Who's fighting? Nothing of the sort, actually. Ephiphytes are plants that grow on other plants, living off of moisture and nutrients in the environment. The most celebrated and glamorous epiphyte is likely the orchid, but El Yunque National Forest is covered in other types, such as the unassuming bromeliad we see here: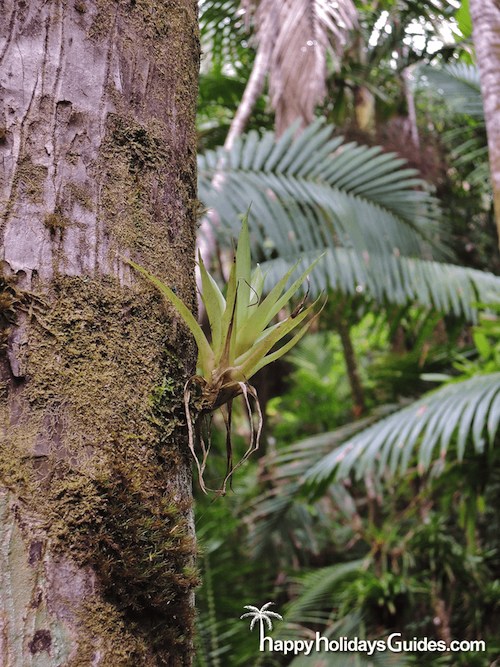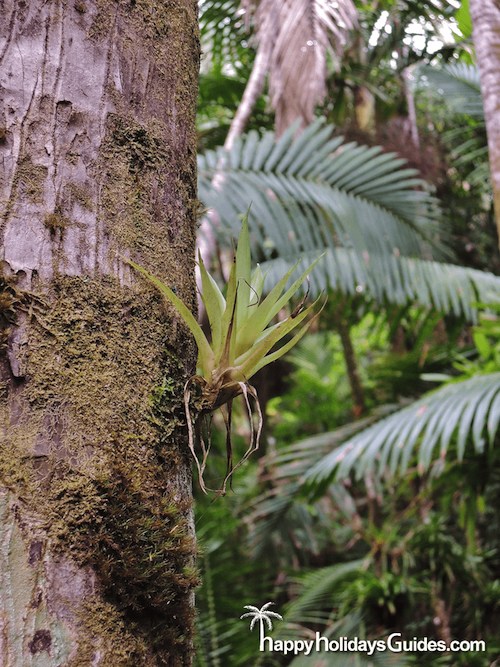 Hiking Trails
There are many different trails you can hike, most of them off the main road.  Some have different spurs that either increase or decrease in altitude, so make sure to read your trail map for difficulty and any notable sights on each.  Here is a sample of where you will be walking.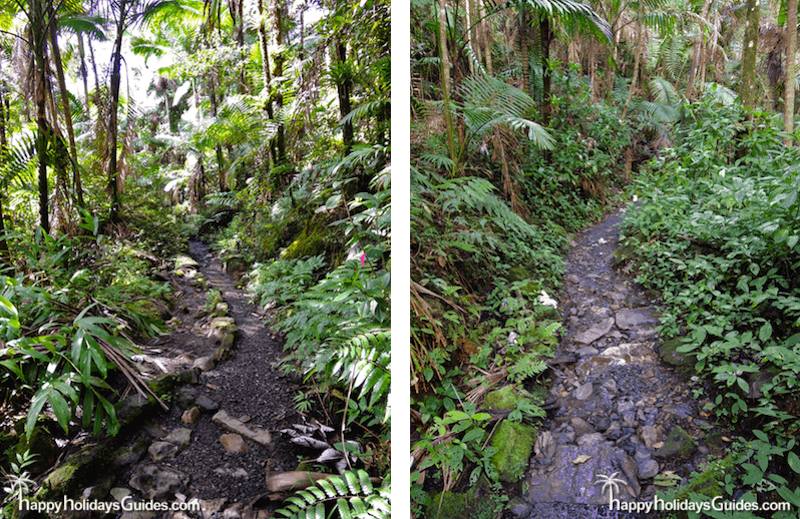 Crazy Trees
Everything is covered in life in El Yunque. Everything. And some of it seems to defy the laws of physics, like this tree who appears to be standing solely on its roots (it may actually be).  The environment is so rich with moisture and nutrients that certainly the roots are gathering some of what they need from the air.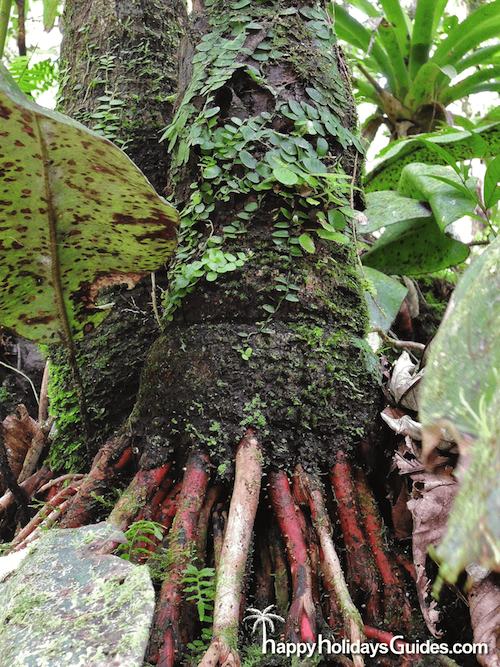 And check out this tree trunk, rising from the floor like a moss-covered dragon.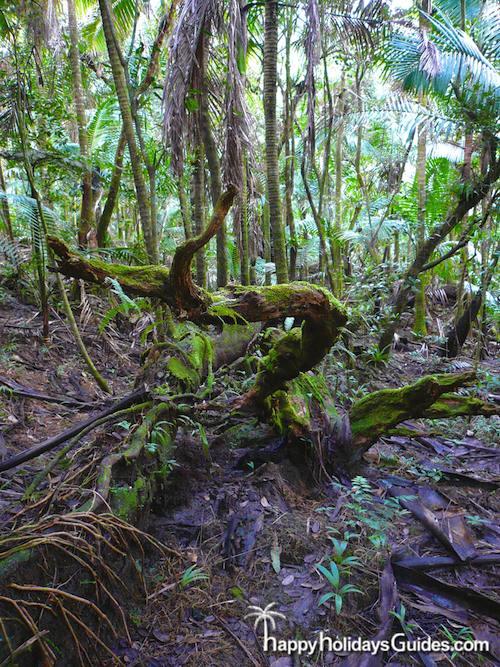 A Green Canopy
Imagine being bathed in oxygen, and being surrounded by a living tapestry of plants. This is what the El Yunque National Forest is like. Seeing the size, vibrance, and scale of this web of life can be somewhat humbling. And everywhere you turn, this is your wallpaper: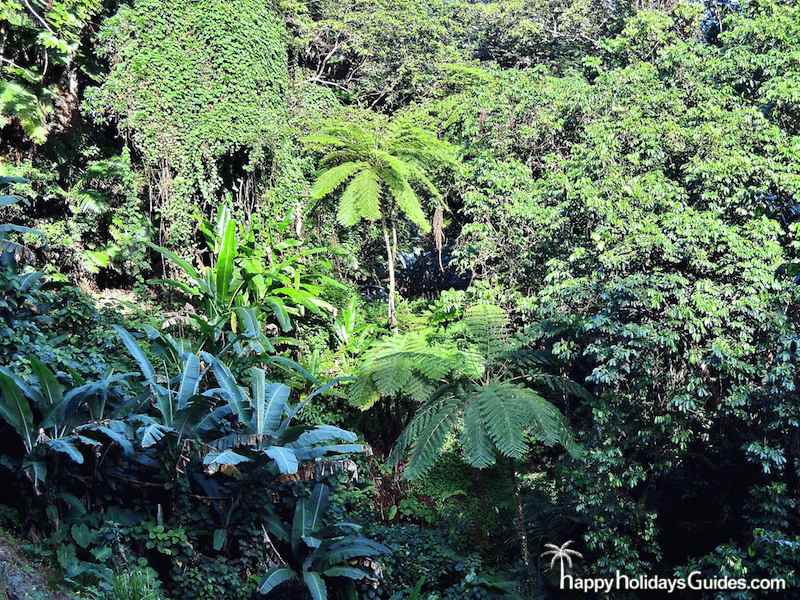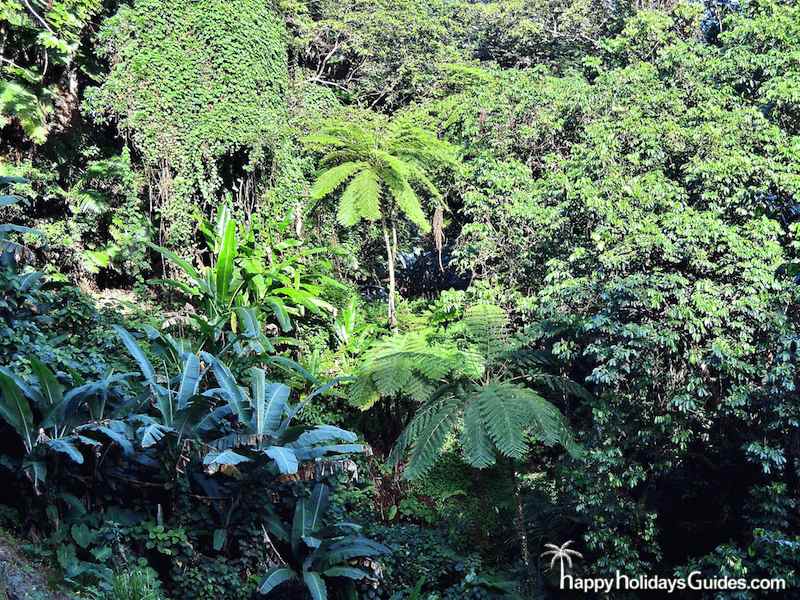 More Information:
The U.S. Department of Agriculture has more detailed information on the Forest, which you can explore by clicking here.
Traveler Lizi on Location filmed a short video tour that very closely follows the El Yunque exploration we pursused ourselves. You can watch it here:
Book a Day Trip:
You can book a full day trip that includes transportation from a list of San Juan hotels, a multi-stop tour in El Yunque, and a relaxing time at nearby Luquillo Beach.  Click here for the full-day El Yunque adventure at very reasonable rates. Tour organized by Viator, transportation included.
If you are coming in from a cruise and prefer a half-day trip, you can learn more about a half-day trip to El Yunque as well. Tour organized through Viator, transportation included.
El Yunque National Forest is quite an experience, and we hope these photos give you a better idea of what makes it magical.
Go back to the Puerto Rico collection of articles and photos.
---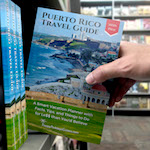 The visit to El Yunque was memorable and beautiful — clearly an island treasure. You can learn much more about the island and plan your vacation in our Puerto Rico Travel Guide, now available on Amazon as an e-book. (No bulky books to pack!) We were absolutely blown away by our beautiful, affordable experience in Puerto Rico and want to encourage others to visit and fall in love with the island much like we did.