So the first thing we would like to cover is this: Key West has a naturally rocky coastline and people-friendly beaches had to be planned, "sanded," and tended.
So you shouldn't expect Hawaii, BUT…
What you should expect is to be surrounded by nice people in a peaceful environment, against the backdrop of some pretty spectacular views. You should also be mindful of a few things if you plan to go in the water:
Water clarity can depend on weather, tidal, and boat traffic conditions, so just be mindful that this could affect your snorkeling plans.
Jellyfish season is from November to around April…although they look harmless they can leave you with a painful sting, so keep your distance from anything you don't recognize in the water or on the beach since they can wash ashore.
Please bring reef shoes…you do want to protect your feet from rocks and bits of coral.
We hope our review of these three Key West beaches help you decide how to spend your time oceanside.
Higgs Beach
Location: At the south end of White Street at Atlantic Blvd. We're leading with this beach because it was our favorite (perhaps because we were closest to it).  Here are some of the highlights you'll find on Higgs beach:
Free entry and free parking
The AIDS Memorial at the entry to the pier
Some of the best sand of all the Key West beaches
Proximity to the Key West Garden Club
Great spots to sun yourself (all you need is a towel to lie on, but chairs and umbrellas are available to rent for about $20 for 2 chairs/1 umbrella)
A bike trail and dog park
Restaurant/bar Salute Cafe is on site
Volleyball net on the beach, tennis courts across the street
Here is a list of Tripadvisor Higgs Beach reviews
Some photos of Higgs Beach: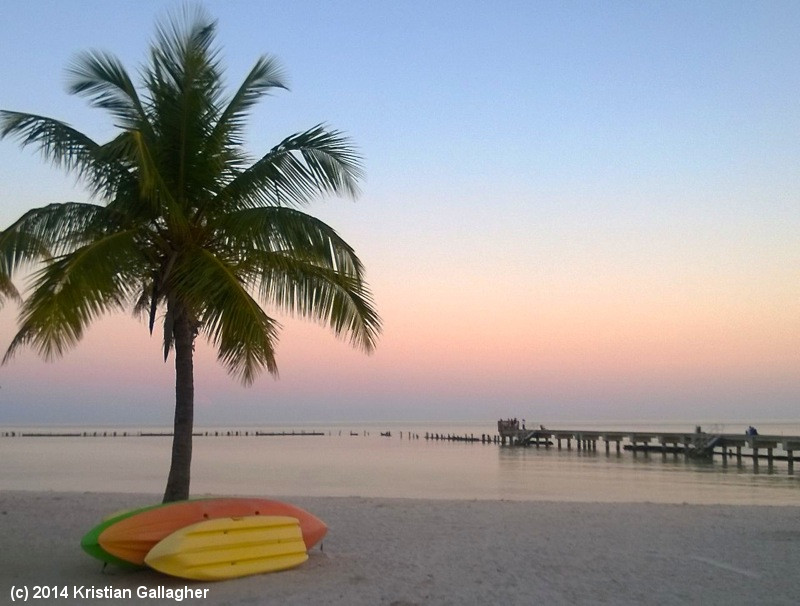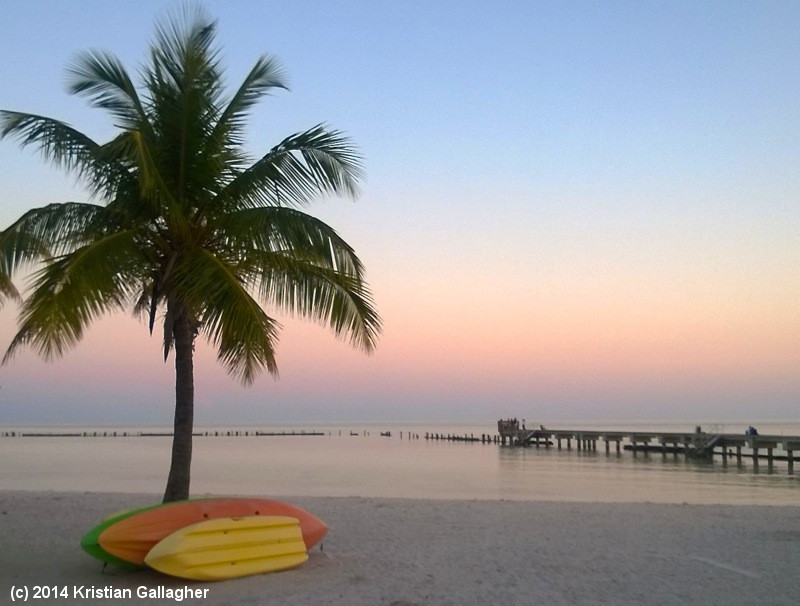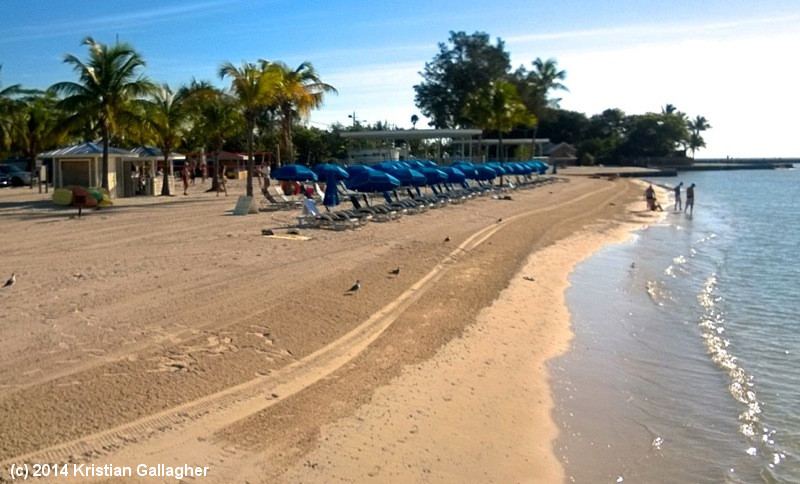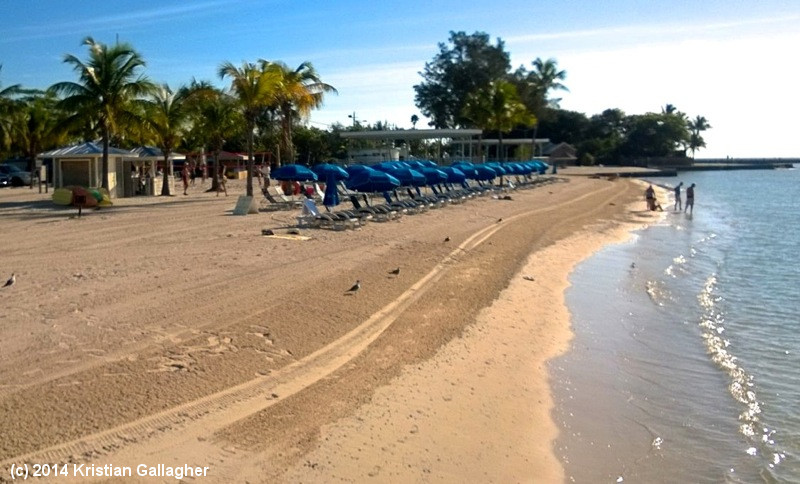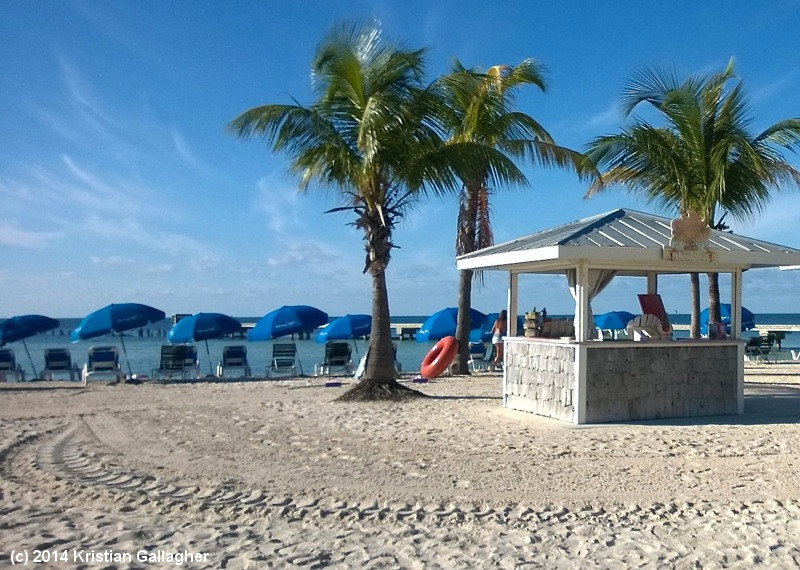 Fort Zachary Beach
Location: Southard Street at the Truman Annex — the west-most part of the island. Inside the Historic National State Park, access to Fort Zachary Beach means you get to enjoy the grounds. By far this was our favorite spot on the island to catch the sunset. Aside from encouraging you to plan at least one evening here, these are a few things you might want to know about this spot:
You will be charged a small fee to enter ($2.50 pedestrian & bicycles, $5+/car depending on how many people are in it)
Did we mention the sunset views?
Lots of picnic tables and grills
More rocky than sandy, so it's best to bring reef shoes, especially for snorkeling
Lots of coral on the beach
Concession stand
Beach gear rental
Lots of trees if you prefer to stay in shaded areas
Boon for the locals: you get in free with a Parks Pass!
Read more details at the Fort Zachary Taylor State Park page
Some photos of Fort Zachary Beach: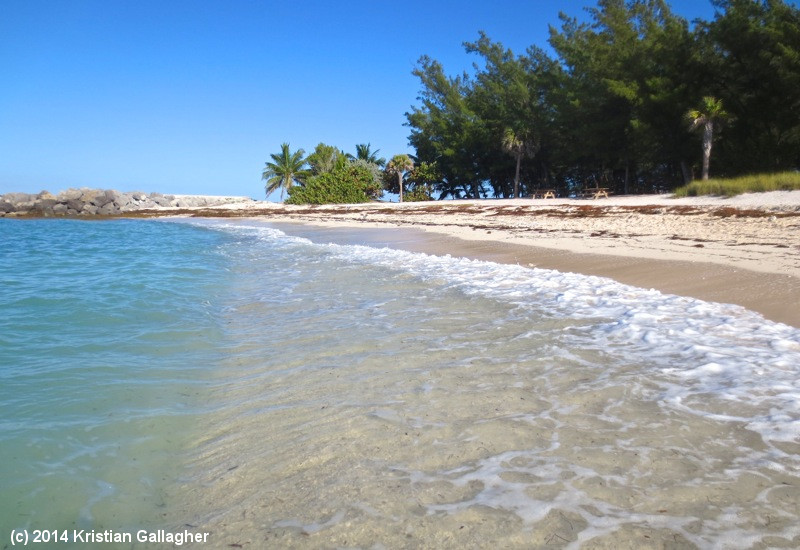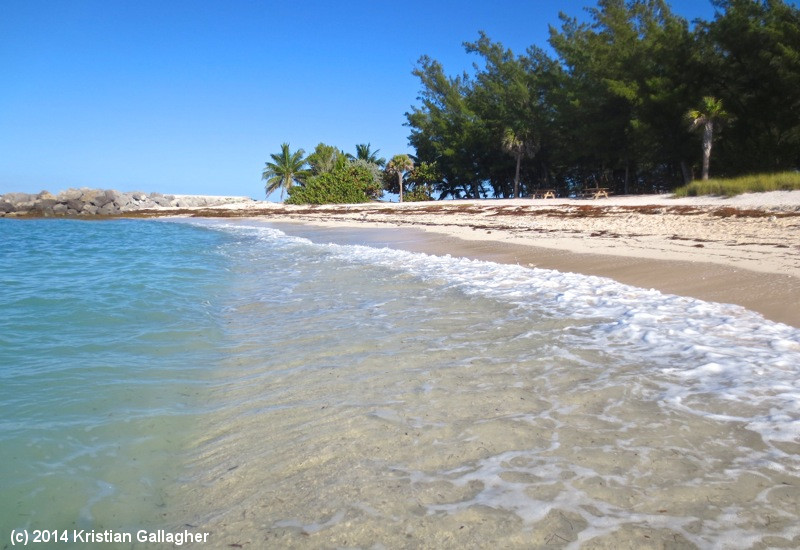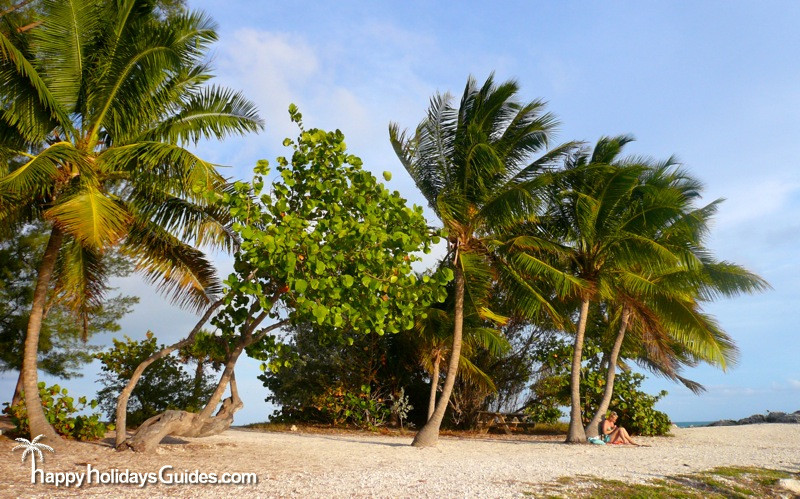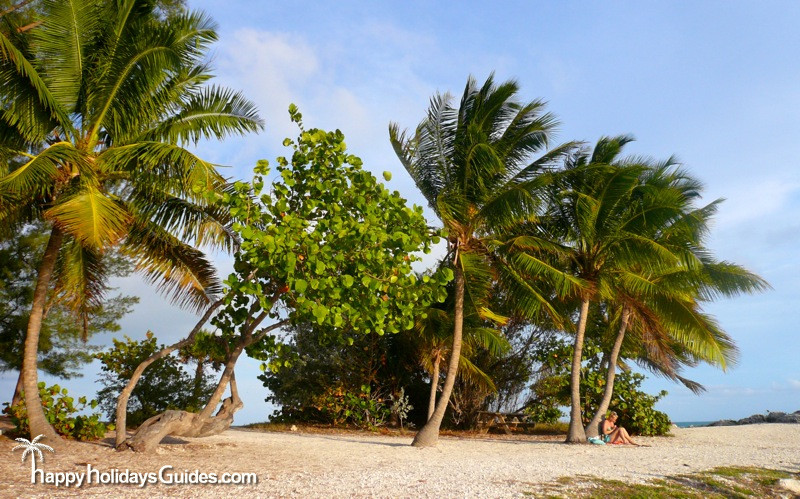 Smathers Beach
Location: South Roosevelt Blvd just west of the airport. Smathers beach runs about a 1/2 mile along the coast and is a public beach with free parking and chair/umbrella rental available (same as Higgs, about $20 for 2 chairs/1 umbrella).
Great for sunbathing and taking photos
Good sand and classically photogenic palms
Shallow waters with low waves…you can wade out pretty far
You can rent kayaks, paddleboards, and other watergear
Good place to people-watch
Popular spot for weddings, so keep an eye out!
Some photos of Smathers Beach: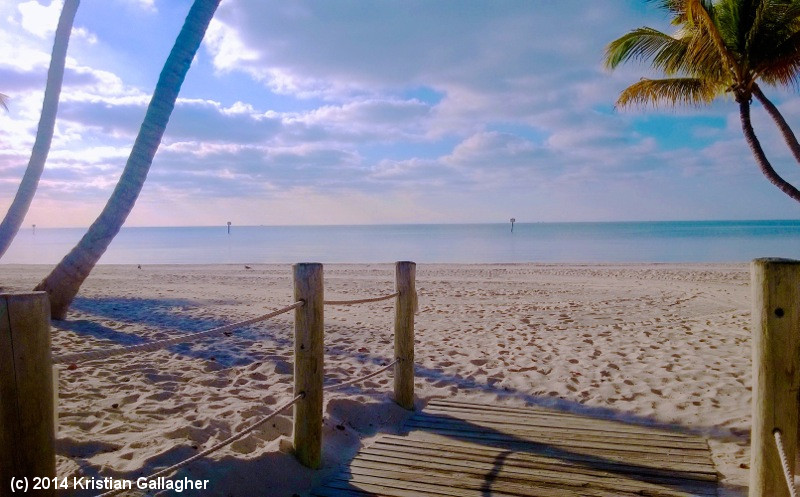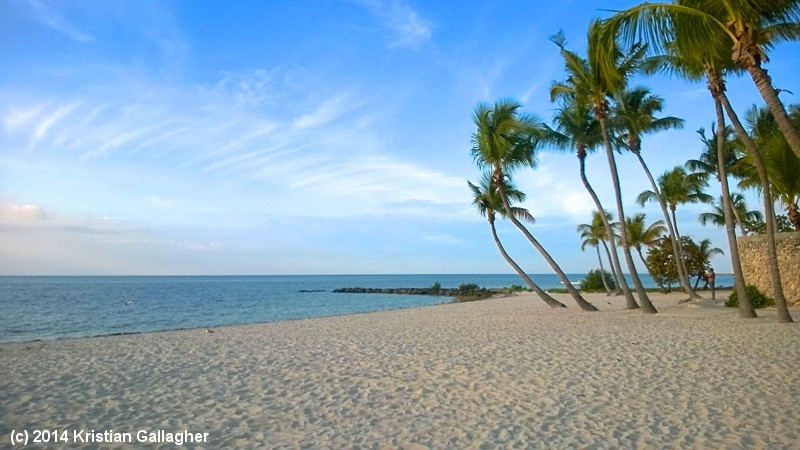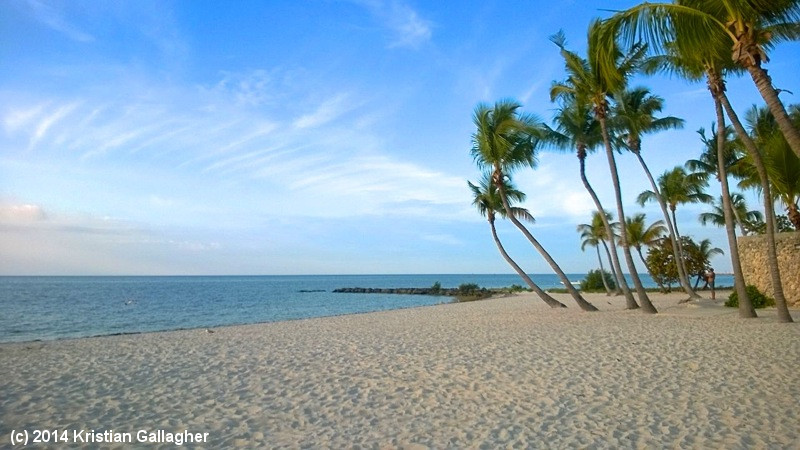 We hope you enjoyed this overview of what (we think) might be the three best Key West beaches and that you spend some time investigating each.
Go back to the Key West Travel Resource Portal to see all the articles at-a-glance.
---
These are showy postcard-perfect snaps of Key West — if you want to know more about its quirky side, check out This is Key West on Tumblr, authored by the photographer of most of these pictures.