A Nestled Zen Oasis in Key West
If you've had a good time with the crowds at Mallory Square and Duval Street but feel like you want to take the tempo down a notch, we have just the spot for you: The Key West Garden Club at West Martello Tower.
Located at 1100 Atlantic Boulevard on the west edge of Higgs Beach, this historic fort was saved from being removed 1949 and instead it was transformed into a beautiful garden space. And the coolest part is that it is maintained by volunteers and it's free to visit. However, once you see the photos below and observe the care and dedication with which the volunteers tend this space, you will want to donate to support their efforts and we encourage you to do so.
Here's an overview of what we loved about this space:
Seaside ocean breezes
A huge variety of native plant species (many labeled)
Well-planned and landscaped spaces to enjoy
Not crowded…perfect place to relax or have a quiet picnic
Beautiful sculpture
Welcome!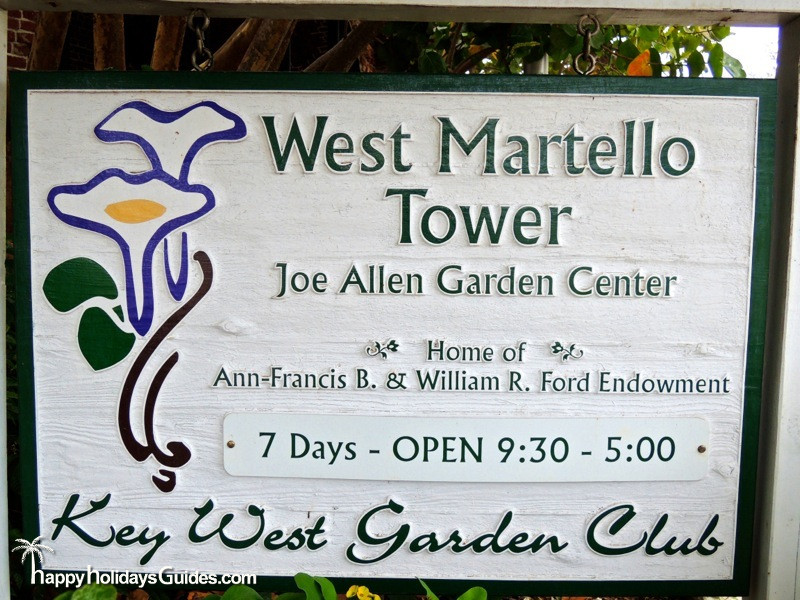 Did we mention they do weddings? Here's why: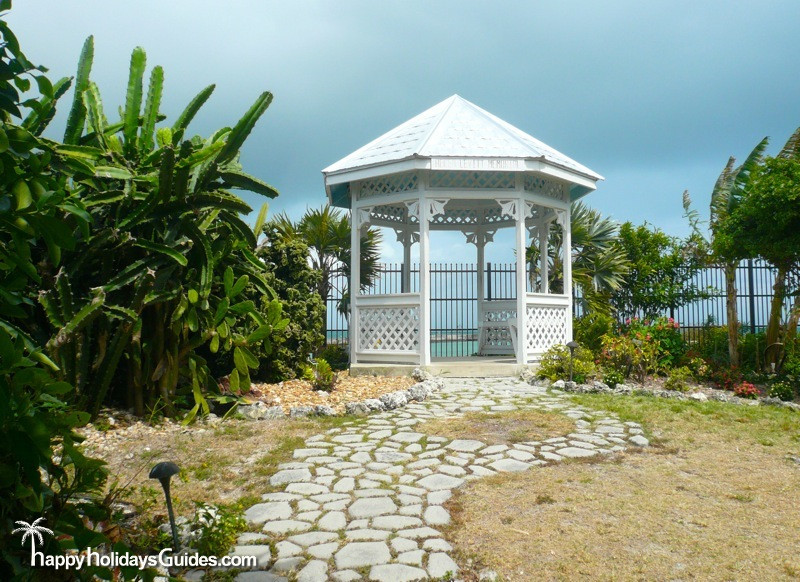 Seaside view through the palms:
Part of the Garden Center's charm is that it is literally steps from the ocean.

Remnants of the Old Fort
Hiding under the lush greenery is the original fort structure, although after almost 65 years of garden-tending, the plants have almost overtaken it.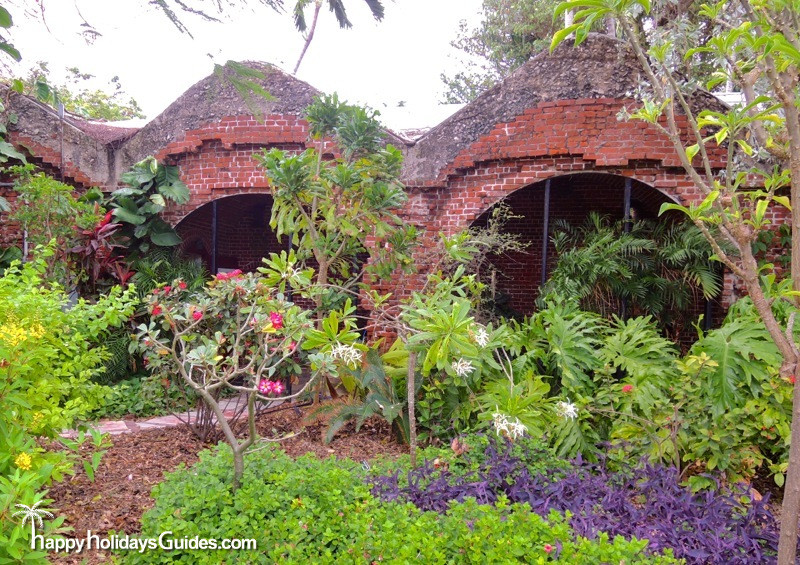 How did we end up in The Shire?
This tree is amazing, and how long it's been growing above this brick walkway we don't know, but it's not something you see every day.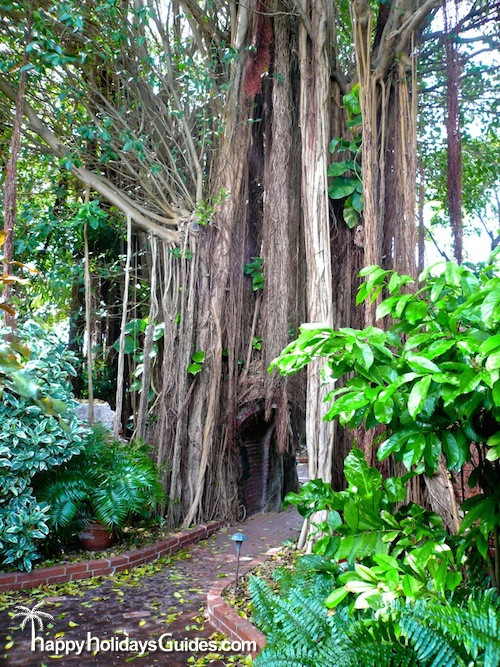 Here's another path completely defined by the landscape: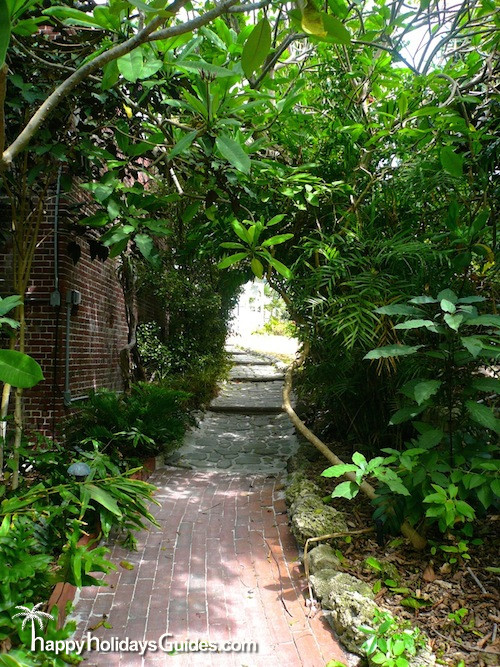 Notable Specimens: Mega-Cactus and Prehistoric Spike Tree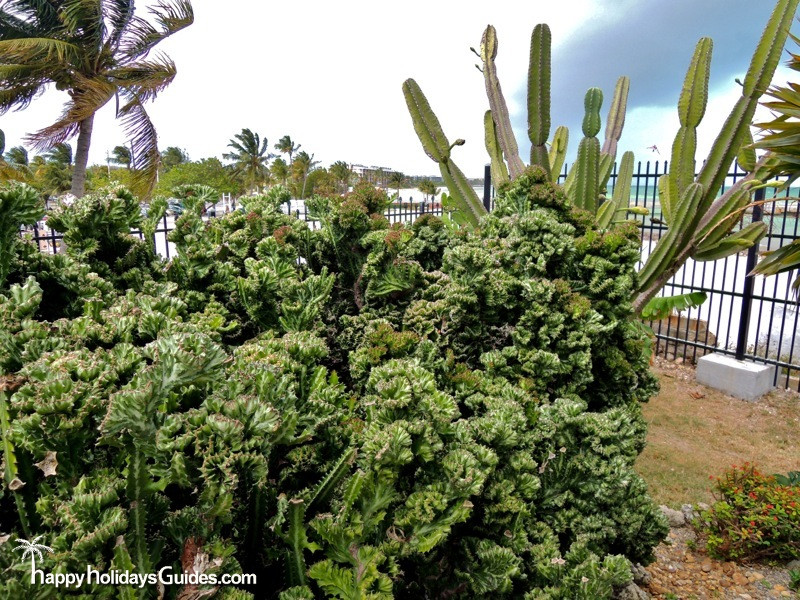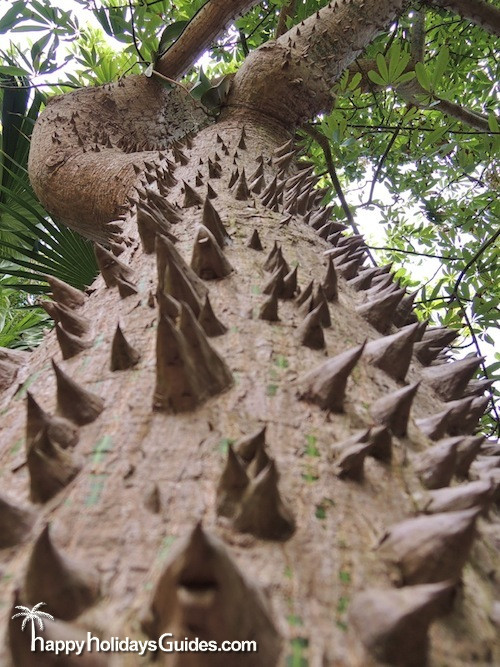 Is it time for a Picnic Yet?
This spot is just waiting for your lunch.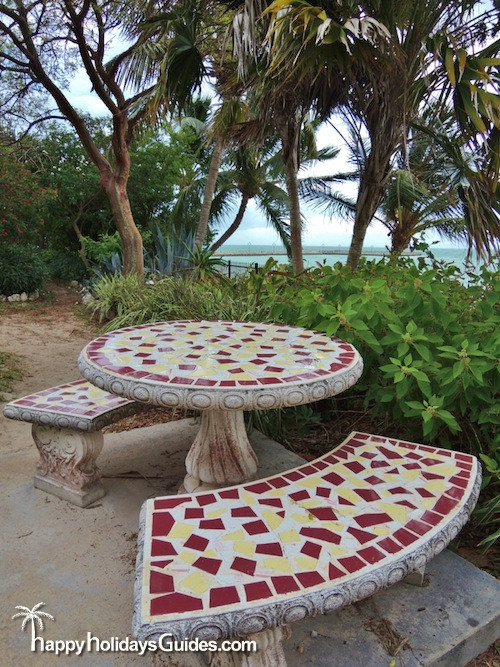 The Orchid Gazebo
Nestled in the back you'll find this outdoor gazebo, complete with fireplace, a couple of chairs to sit in, and orchid-heavy decor.

Indoor Lounge
When you're done exploring the outdoors, you can come relax inside and take a look at some artwork and watch a video or two about the Key West Garden Club.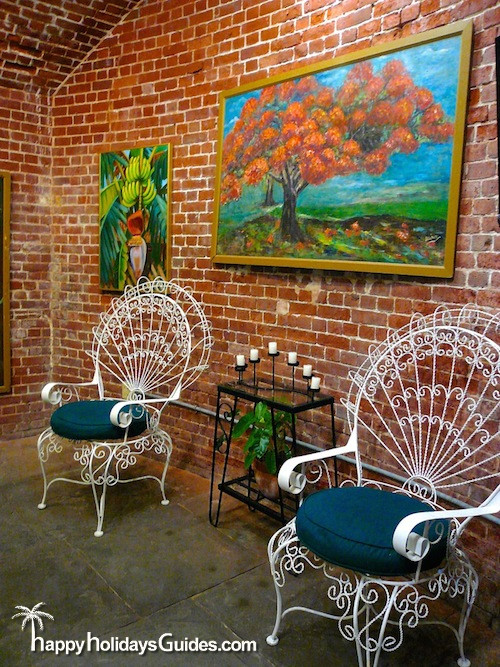 Whether you're visiting for a day or a week, we hope you'll support the Key West Garden Club at West Martello Tower and reconnect with nature while you do…
Go back to the Key West Travel Resource Portal to see all the articles at-a-glance.
---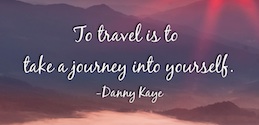 This travel quote moves and inspires us, so we have created free wallpaper files for your desktop, tablet, and phone.
Simply sign up here to download the files and get a bonus printable packing list! 🙂