All-Inclusive Vacations: What's the true cost?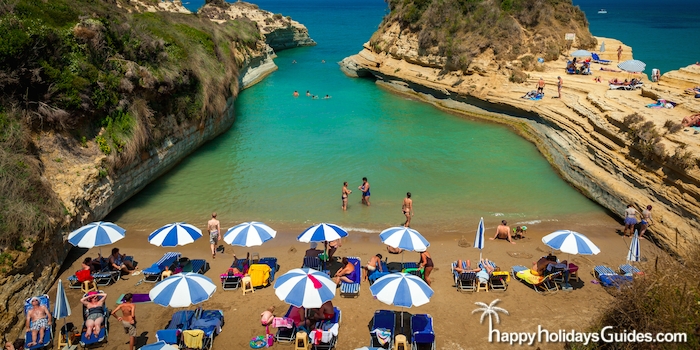 In "All Inclusive Vacations: What They Don't Include (Part 1)," we addressed some of the vacation items and services which were usually covered as well as those that might not be, so you could make a more informed decision in your activity and budget planning.
Now, let's turn our eye to the less obvious (but just as important) cost of an all-inclusive vacation…
What it could cost you: adventure and spontaneity.
Consider this: if your all-inclusive vacation includes all your meals and certain activities, you will feel compelled to take advantage of these amenities because you paid for them. Anything less may feel like you're not getting your full money's worth. But how spontaneous is that? Even if the hotel has two great restaurants and included tennis or golf access, this doesn't really invite you to take a day trip and explore on the spur of the moment.
If your food and activities are already included, and they're all within a half-mile radius of where you're sleeping, are you trapped in a tourist bubble? Sure, it can be easy to be swayed by seemingly lucrative offers but it is very important to have an eye on the bigger picture.
What it could cost you: the real local experience.
While it's true that all-inclusive packages offer a luxurious opportunity, often these packages steer you away from the very magic of the destination itself. You might want to interact with the locals and discover all the things that make your destination unique, instead of lounging by the pool all day long sipping on your favorite beverage. While the latter does sound extremely tempting, the former is bound to make your vacation a more memorable one. Think of the amazing hole-in-the-wall restaurants you could enjoy, the local music, even a day trip to nearby locales. All of these experiences require getting away from your hotel and temporarily forsaking the all-inclusive amenities, so consider what is really important to you during your visit.
These articles aren't meant to deter you from opting for an all-inclusive vacation, in fact there are times when an all-inclusive vacation where you can just relax and have everything taken care of is just the thing for frazzled nerves. But if your intention is to really get to know a new destination and create unforgettable memories, we'd rather you look at all-inclusive travel with a greater awareness of pros and cons so you can objectively make your decision and get the most out of your holiday.
---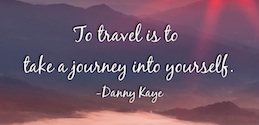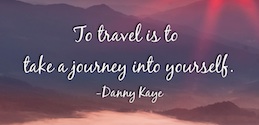 This travel quote moves and inspires us, so we have created free wallpaper files for your desktop, tablet, and phone.
Simply sign up here to download the files and get a bonus printable packing list! 🙂