Unforgettable Adventure: A Puerto Rico Day Trip
From warm sunny beaches to tall misty mountains, Puerto Rico has a wealth of natural beauty. A day trip around the inner loop – from San Juan to Ponce and back – is a great way to enjoy its beautiful landscapes.
There are a couple of ways to do this trip: 1) the easy way and 2) the adventurous way.
The easy way is to take the following route:
From San Juan take the #52 Tollway southbound to Ponce, aka Autopista Luis A. Ferré (1.25 hrs)
From Ponce take the #10 Freeway northbound to Arecibo (1.15 hrs)
From Arecibo take the #22 Tollway east back to San Juan (1 hr)
The more lengthy (full day trip) and adventurous route is:
From San Juan take the #1 freeway southbound to Ponce (it runs along #52, no tolls but lots of switchbacks and it's a narrow 2-lane highway. It will also drop you right onto the Potala Pastillo beach east of Ponce.)
From Ponce you can take Hwy 10 or Hwy 123 northbound. Both are free and run about parallel, with #10 being a wide well-constructed freeway but 123 having many twists and turns on a narrow road.
From Arecibo you can take the #22 tollway or the free #2 which runs parallel to it.
NOTE: Most rental car agencies have a pre-paid option to cover any and all tolls…you definitely want to opt for this if you are venturing out beyond your home base.
Caguas Mountainside
This lovely mountain range was snapped in sunny splendor just south of Caguas off of Highway 1.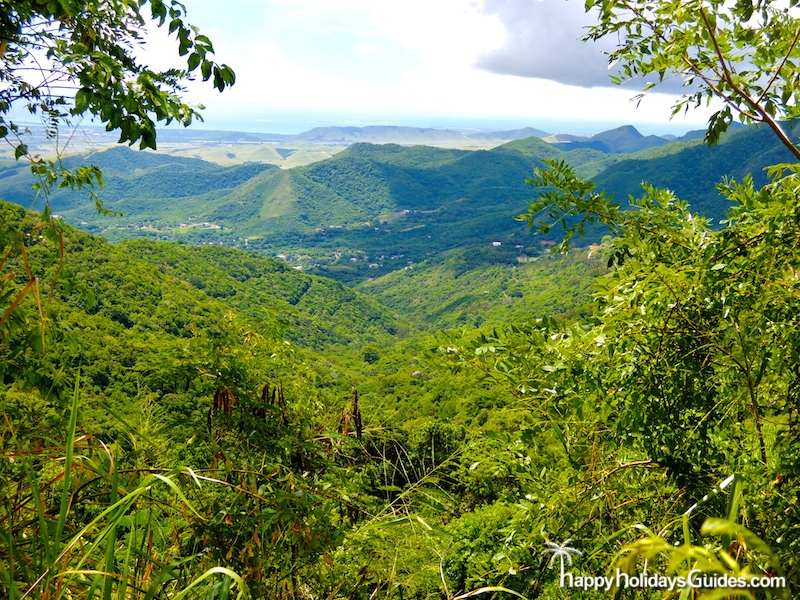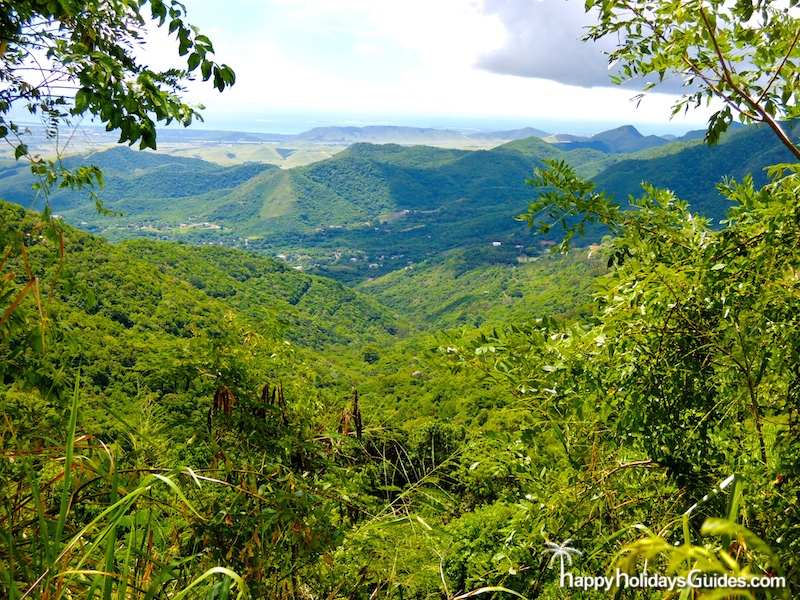 Misty Mountains
Because a north-south trek across the island involves traversing thousands of feet in elevation, you will most likely be treated to both sunny and cloudy landscapes. At higher elevations you can see misty vistas like this one: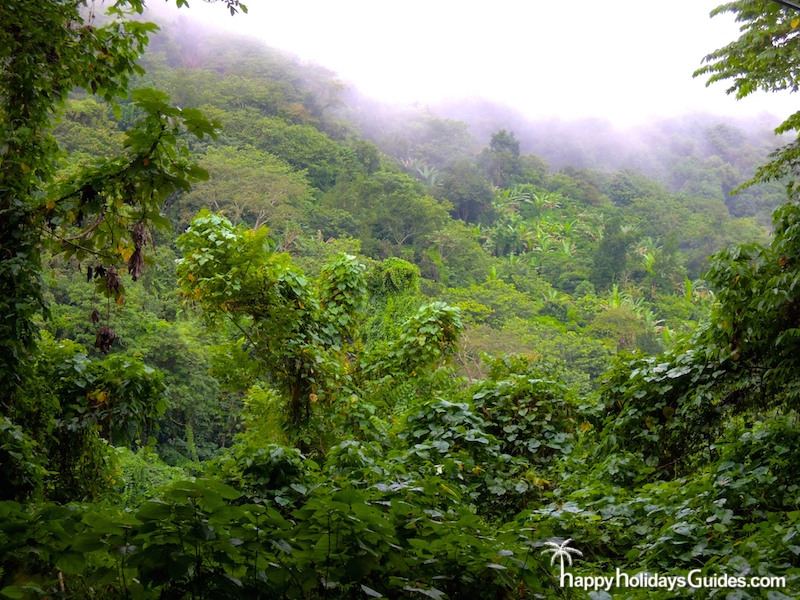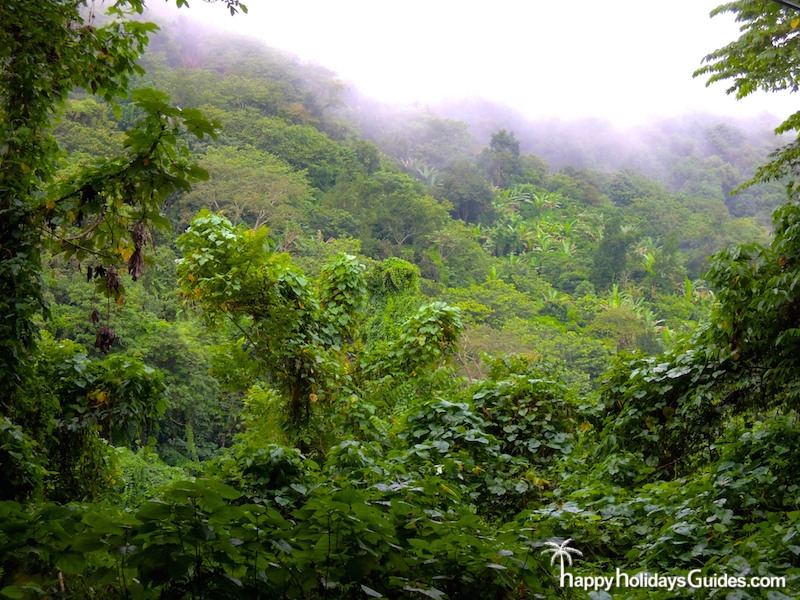 Wind Farm Windmills
Don't let the perspective fool you – these windmills are actually quite large. Lining highway 1 on your way into Ponce, they make quite a sight.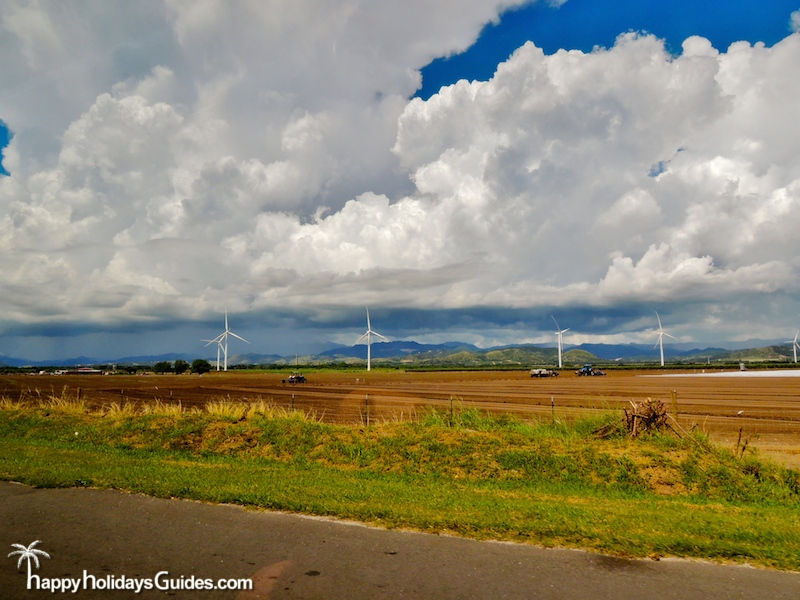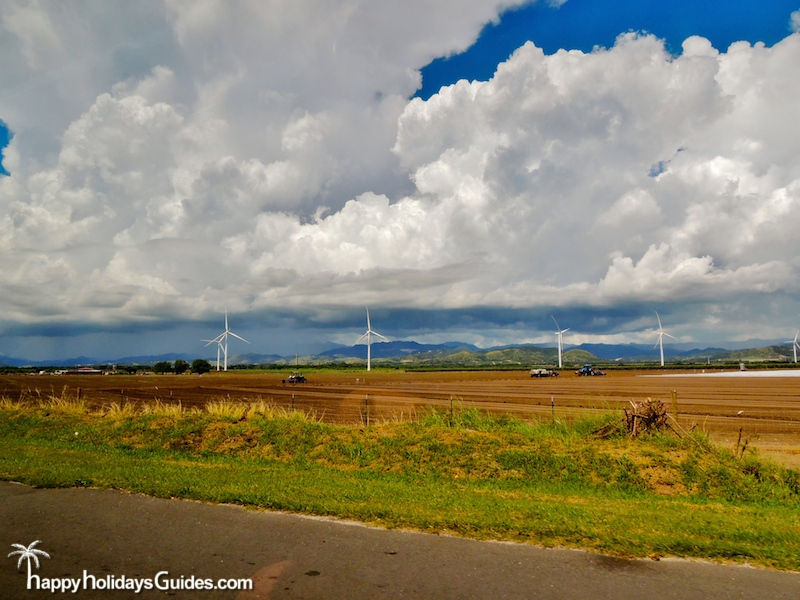 Potala Pastillo Beach
Highway 1 runs right alongside this beautiful beach and we imagine anyone would find it irresistible to stop and explore. It's a great place to stretch your legs and take a breath of fresh ocean air before you make your way into Ponce. Below is are views to the east and then to the west.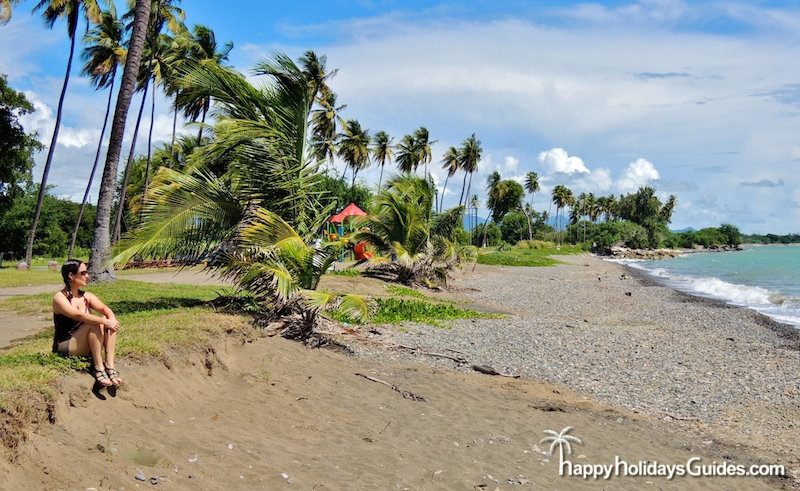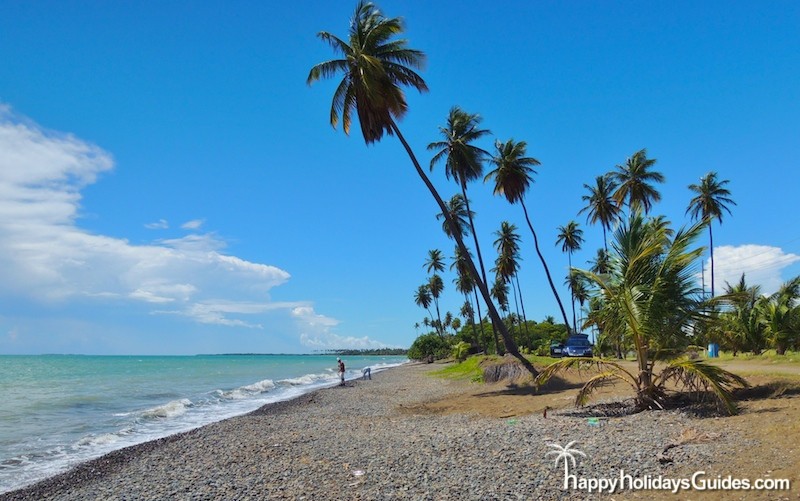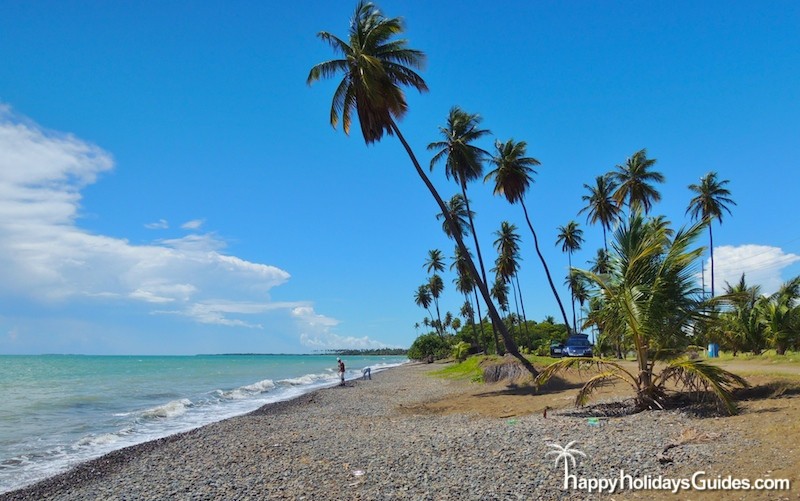 Royal Poinciana Tree
As you make your way into the city of Ponce, you may see glorious flora like this flame tree erupting out from the paved civilization.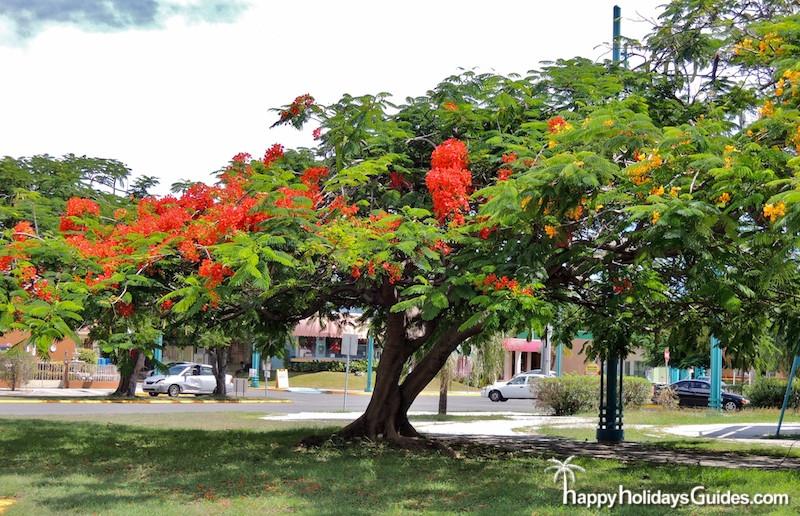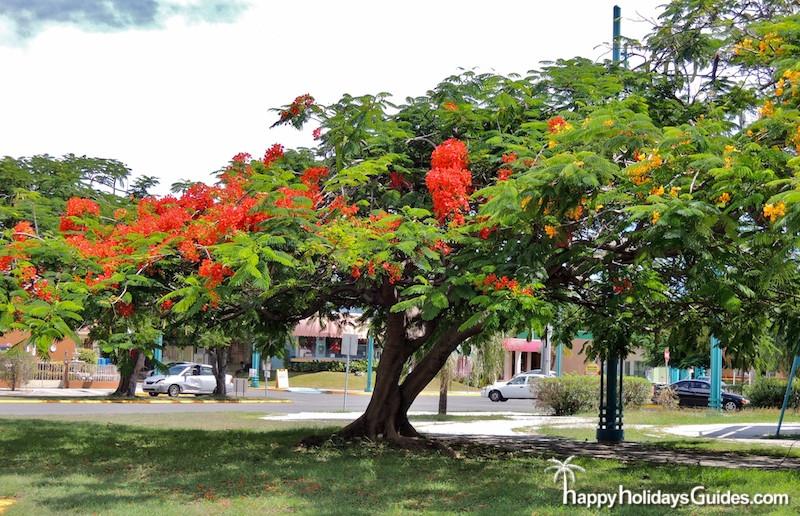 Ponce Lion Statue
Ponce is named after Ponce de Leon, so throughout the city you'll see the lion motif in his honor. In a central square there were a number of these unique artistic lion statues for everyone to enjoy.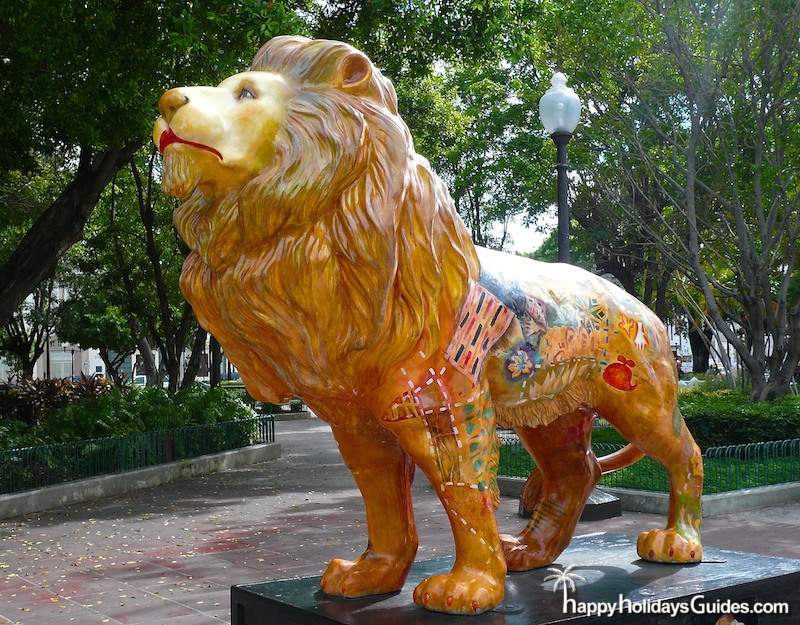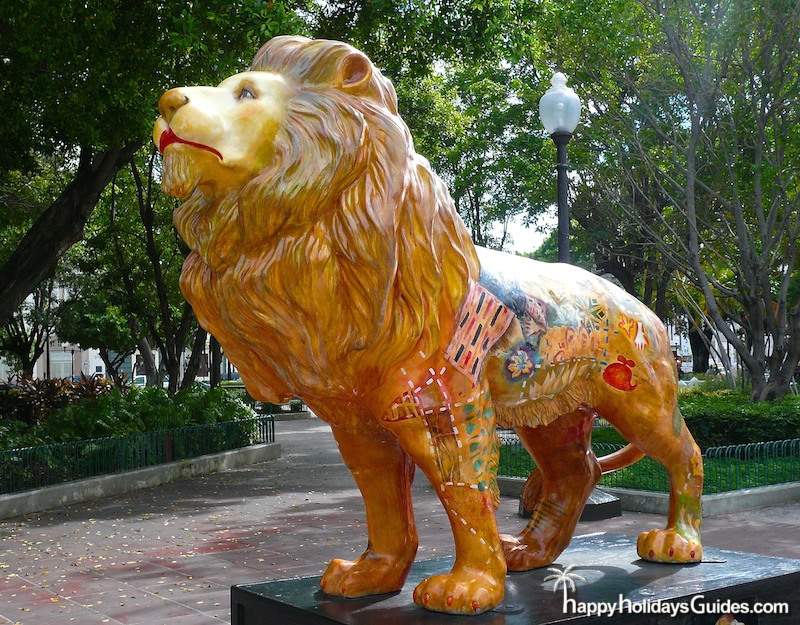 Parque de Bombas
In Plaza las Delicias, this 1882 firehouse was converted to a museum in 1990, honoring the city's brave firefighters and documenting the history and role of firefighters in the city.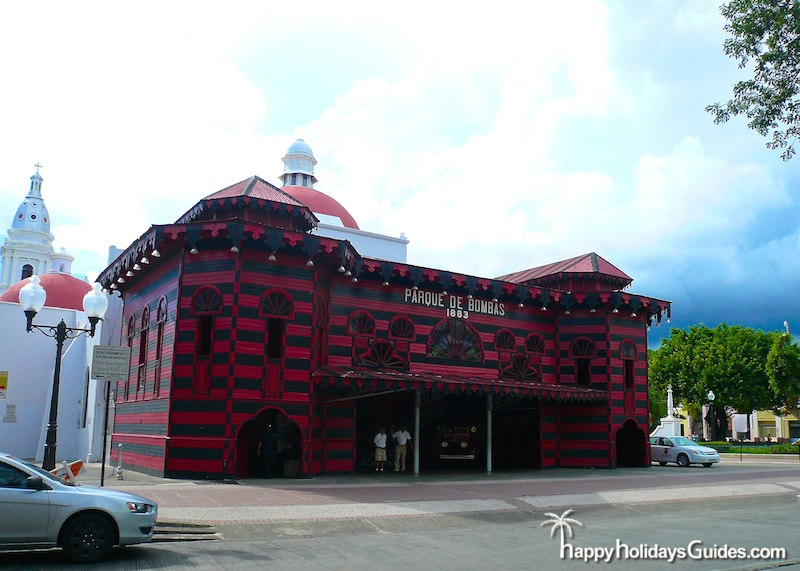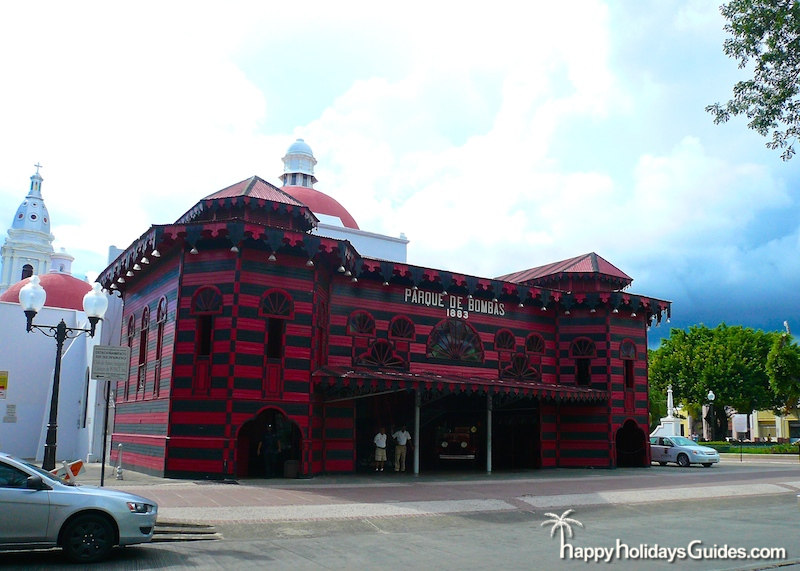 Mountain Homes
Driving northbound on Highway 123 amid the sharp switchbacks, you can look up and see these amazing homes nestled tightly in the mountains and get a real feel of mountain life.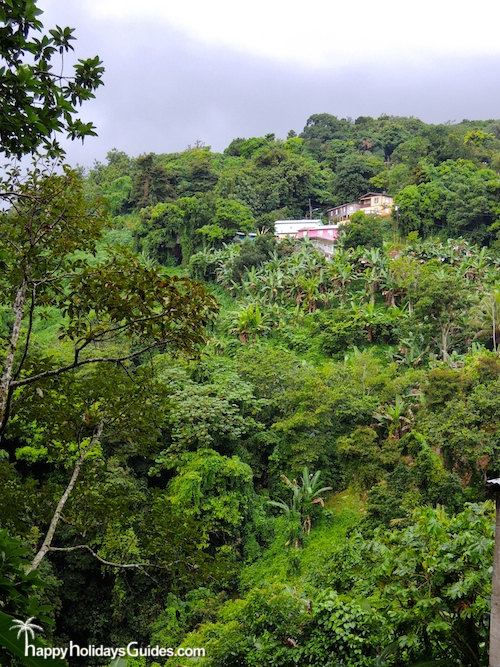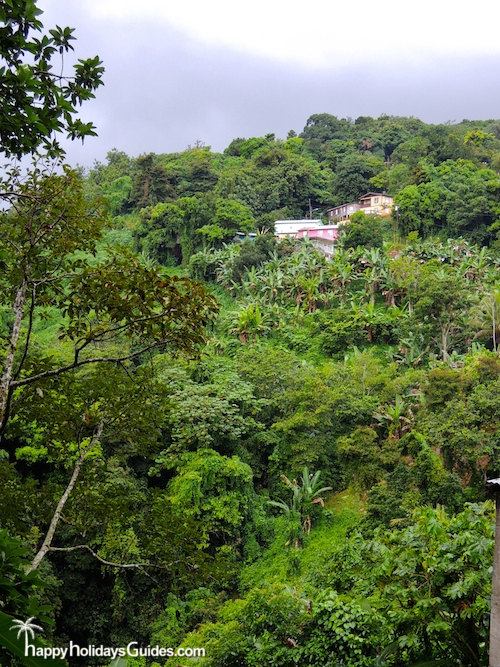 Road Trip Scenes
Going northbound on Highway 10 this a very common scene: a vast expanse flanked by mountains.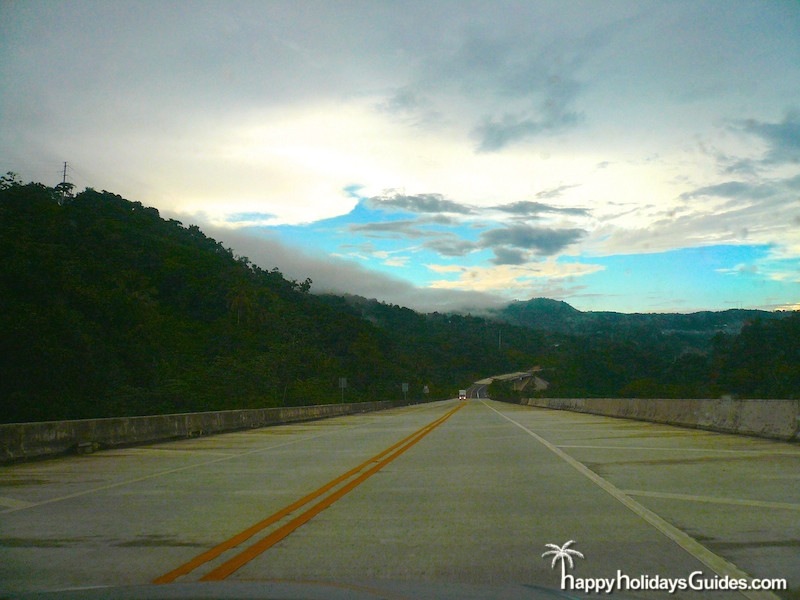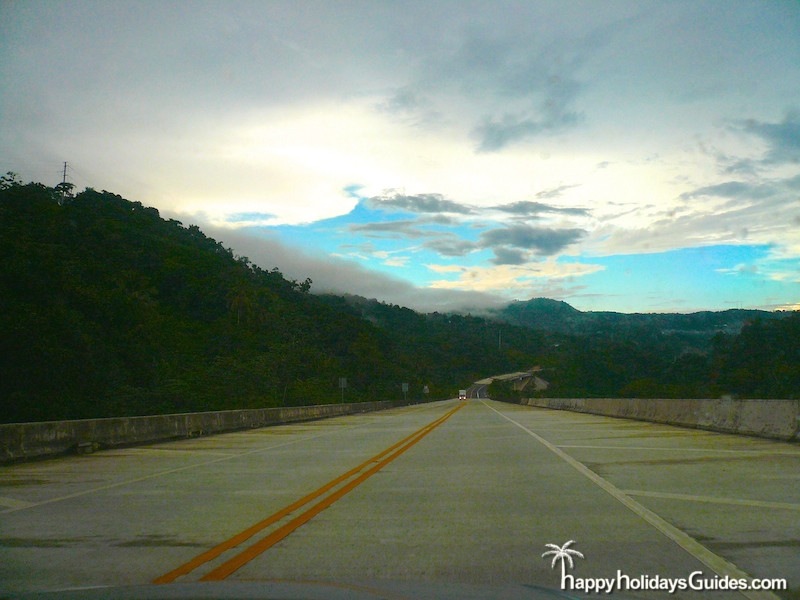 We hope you enjoyed scenes from our favorite Puerto Rico day trip!
Go back to Puerto Rico collection of articles and photos.
---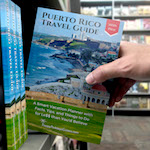 This is only one of other Puerto Rico day trips you can take. We share this and more adventures, including ways to help plan your vacation in our Puerto Rico Travel Guide, now available on Amazon as an e-book. (No bulky books to pack!) We were absolutely blown away by our beautiful, affordable experience in Puerto Rico and want to encourage others to visit and fall in love with the island much like we did.