The following article is a guest post by Oscar Waterworth. Bora Bora is not some made-up place to denote a completely isolated destination for the purpose of clever movie lines or exagerrations. It's quite real and one of French Polynesia's gems — an island surrounded by a lagoon surrounded by a barrier reef. Truly one of the most remarkable islands in the South Pacific.
What Makes Bora Bora French Polynesia a Travel Destination?
For those who are familiar with it, the first thing that comes to mind when Bora Bora is mentioned is an image synonymous with paradise on Earth.  Why is this so? You are about to find out what makes Bora Bora a place of surreal beauty, why those who have visited promised themselves that they will do it again as soon as possible, and why they keep that promise.
The Absolute Remoteness of Location
The Jewel of the South Seas is a part of French Polynesia, isolated and secluded from the rest of the world. Apart from neighboring island airports, because the nearest airport is a six-hour flight away, this destination promises a getaway in the truest sense. Being there feels like being at the edge of the world, yet this remoteness is exceedingly soothing and makes drastic changes to our rhythm of life. Because the weak internet connection doesn't cover the whole island, you may be literally unplugged from the world, which you will find is a blessing in such a beautiful setting.
Things to see in Bora Bora
This small island is so packed with interesting sites that you can have a very active holiday. The center of the island is marked by Mount Pahia and Mount Otemanu — the remains of an extinct volcano. They are difficult to approach and by all means have a guide with you if you wish to visit these two unique peaks. Next, make sure you visit Vaitape, the major settlement situated in the western part of the island, to experience the warm friendliness of the local population. Furthermore, you will find WWII relics like cannons and bunkers left behind by US army. Last but not least, the Bora Bora Lagoonarium has been voted one of top five places to see by numerous tourists.
Things to Do in Bora Bora
If you are into snorkeling and diving, Bora Bora French Polynesia is a great destination for you. Practically wherever you dip your head you will see abundant marine life. Turtles, sharks and stingrays are a common site and the beauty of the coral reef is simply breathtaking. Water temperature is perfect for both a long exploration or a short swim. The beaches are not huge, but are never crowded and you will always find a spot of beautiful white sand just for yourself. Water sports are abundantly available and land activities include Jeep exploring, hiking and increasingly popular cycling. There are also parasailing and helicopter tours. Also, you'll want to investigate taking one of the Tahiti cruises — they are the only way to reach those authentic secluded beaches and lagoons Bora Bora is famous for. If you are the daring sort, consider going on a shark- and ray-feeding safari, it will certainly raise your adrenaline level.
The Famous Overwater Bungalows
As seen above, this type of accommodation is almost a trademark for Bora Bora. Many of these bungalows even feature glass floors, allowing you to see underwater life day and night. Having room service by canoe simply adds to the dreamlike experience.
While there are things Bora Bora has in common with other tropical sites, its unique characteristics put it in a league of its own. This is exactly why it is increasingly popular among visitors from all over the world, many of whom have come for repeat visits.
---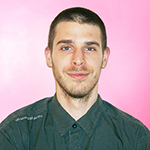 Oscar Waterworth is a travel enthusiast and a freelance writer from Sydney who occasionally contributes to High Style Life. He started traveling because he didn't want to spend his whole life in one city. He has explored many parts of the world already, including Tahiti, Thailand, Spain, France, Italy, Romania, Greece etc. Hopefully, he will inspire you with his travel advice.