Country Tipping Guide At-a-Glance
Before you board that plane, you may want to take a look at these tipping guidelines. Did you know that tipping isn't customary in *every* country? That in some countries it's expected, and in others it's just kind of a nice bonus?
In fact, if you read below you'll find the country in which tipping is actually illegal. You want to be good to your service workers when you travel, but also to be culturally sensitive. The handy tipping guide below can help.

---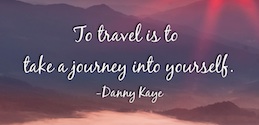 This travel quote moves and inspires us, so we have created free wallpaper files for your desktop, tablet, and phone.
Simply sign up here to download the files and get a bonus printable packing list! 🙂