Use Technology to your Travel Advantage
Everyone loves a vacation, yet sometimes the planning isn't the most fun part about it. All those bookings, confirmations and organizing take time and energy and then suddenly, you find you may need a vacation away from planning your vacation!
However, with mobile devices and always-on technology, we now have access to new conveniences when it comes to travel planning. Indeed, nowadays, a smartphone is perhaps the most important thing to carry when it comes to any kind of trip.
Many of the best travel apps can be found and downloaded from Apple's App Store and Google's Play Store which can, at just a tap, book your tickets, confirm your hotel reservations, rent a car, plan a tour and even serve as an itinerary planner for your perfect holiday. And Windows™ users needn't despair! Some of these lovely applications are compatible with your phones as well.
There's a wide world of travel apps out there, many are free but some also range from $1-$6 (a totally reasonable vacation cost). Let's have a look at ten best travel apps which will could ease your holiday planning.
Best Travel Apps – Before You Leave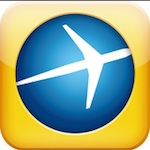 Expedia – Not only has Expedia managed to rule the internet as one of the leading websites to book airline tickets and hotels, it has also expanded its services to an application. Free for Android, Apple and Windows users, it is an immense help to look for last minute bookings, confirmations and value deals. Users can also leave feedback and reviews which in turn help other travelers to know what they can expect of a service.
---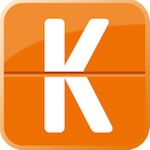 Kayak – Possibly one of the most popular travel services online, the Kayak app is more famous for research purposes. Kayak helps you compare prices and book flights, hotels as well as rent a car. It often redirects the user to TripAdvisor to check reviews and ratings by other users to help them decide. The app is compatible for Android, Apple and Windows phones and is free to download.
---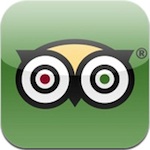 TripAdvisor – If the website wasn't brilliant enough, the app surpasses expectations. Free and available on Android and Apple, this is more of a travelers' forum where locals and travelers share their valuable feedback and experience regarding everything from hotels to restaurants to attractions and even has articles regarding the climate and any other information you might need. You can even book from your smartphone without having to access the site.
---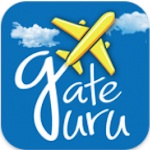 Gate Guru – Only available on Apple devices for now, this magnificent application will make your life ten times easier by telling you all that you need to know about your airport terminal — how to get there, whether your gate has changed, etc.. It also has ratings and reviews for additional information.
---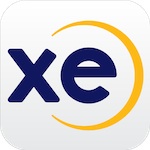 XE Currency – Travelling to a foreign country can be stressful what with language and cultural differences, when along comes another concern — currency! While you can book flights and hotels online in your local currency, you will have to shell out cash once you reach your travel destination. XE Currency helps you in converting and calculating exchange rates and will tell you exactly how much you are paying the cab driver as you stumble around with jet lag. This is available on all major phone platforms, free.
---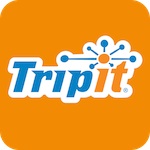 TripIt – This ingenious app will help you create your own itinerary to be carried around on your phone. All you have to do is forward all your flight and hotel confirmation mails to [email protected] which will then consolidate and generate a digital itinerary for you. It is available on Apple and Android and is one of the leading apps in the tourism industry.
---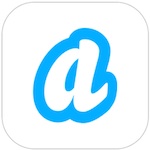 Airbnb – The ultimate accommodation booking app for the budget traveler, this app has over 150,000 listings spread over 190 countries for affordable accommodation options. The app also lets you put up your own place for rent and has a flawless in-app messaging service for easy communication between the guest and the host. Available for free on the App Store and Google Play Store.
---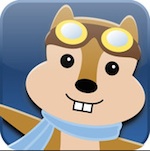 Hipmunk – Yet another flight booking app, Hipmunk gets extra points by being easy to navigate and for being very attractively designed. Available for only Apple at this time, this app has innovative filters which note the flight options with fewer layovers and stops, etc. This is a great way to be more efficient with your travel.
---
Gogobot – Available on Android and Apple, this app will let you know all that you can do at your destination. It has guides for cities and towns all over the world and has in depth information regarding tours, attractions, restaurants, malls and activities.
---
Apart from these, we do have some honorable mentions worth exploring in our best travel apps list, which you may find helpful in planning a vacation to remember.
Best Travel Apps – Before You Leave (Honorable Mentions with Review Links)
For free travel apps, you're just as well just downloading them and giving them a whirl. If they are paid, you might want to spend a little while researching, reading the reviews, and looking at the interface to make sure they're a good match for your vacation planning needs.
Oh, and once you have your vacation planned we've got a great list for you of the best travel apps to help you get around and make the most of your travel destination. If this is the "before you leave" list, then "Best Travel Apps – Top Mobile Apps for Better Vacations" is the "once you arrive" list.
Best of luck and happy app-ing!
---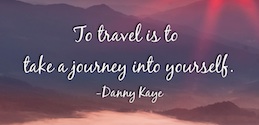 This travel quote moves and inspires us, so we have created free wallpaper files for your desktop, tablet, and phone.
Simply sign up here to download the files and get a bonus printable packing list! 🙂