Why are we so charmed by these island homes?
All throughout Key West, you'll find crisp, clean homes that feel like a page ripped straight out of a 1940s "Island Vogue" magazine.  Set amid lush tropical gardens, most of these original coastal cottages reside on small lots and tend to have some characteristics in common, namely:
Bright white or off-white trim accents
All variations of teal, turquoise to mirror the Caribbean sea
Soft, fresh pastels are also popular house colors
Intriguing lattice and arbor details
White picket fences
Horizontal wood siding planks are very common (usually 4-6″)
Lush gardens and seating for outdoor living
Below are some of the homes that caught our eye…we hope you enjoy the virtual tour!
Outdoor seating, with pillows to protect from any palm tree deficiencies. 😉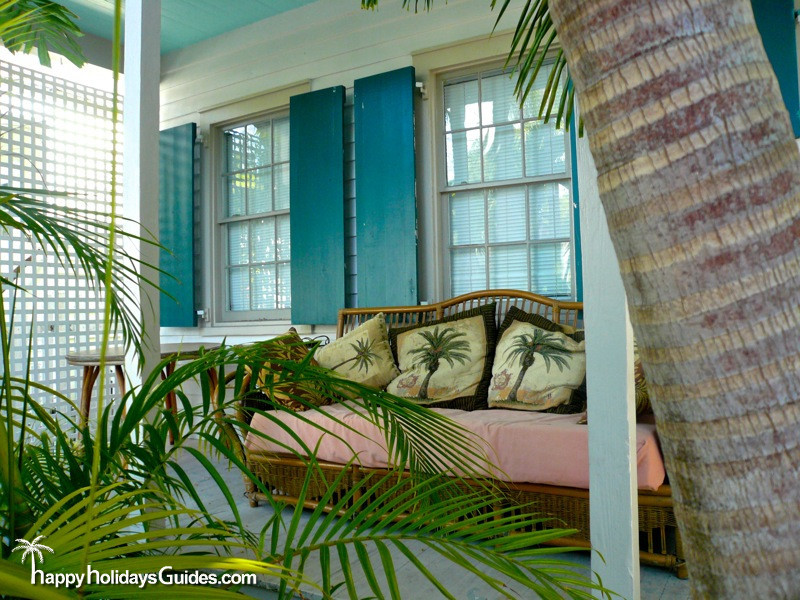 A contemporary home maximizing the small-ish original lot:

Peach home protected by foo dog statues:

The name of the game is Bright + White.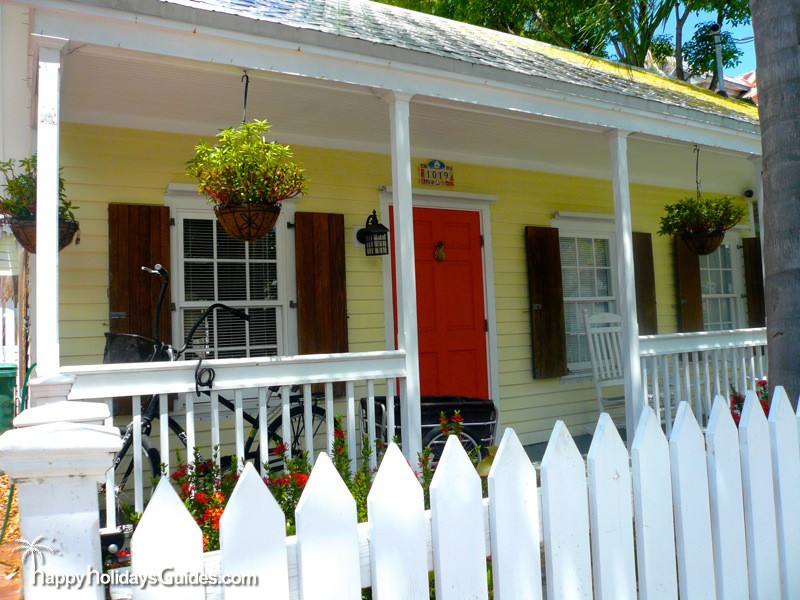 Balconies are a great way to take in breezy days.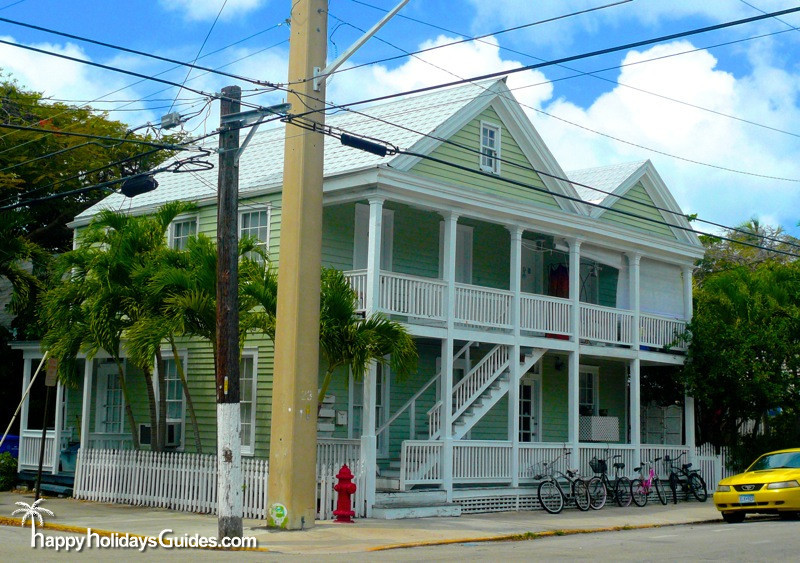 Even on a small lot, people will resort to micro-gardens: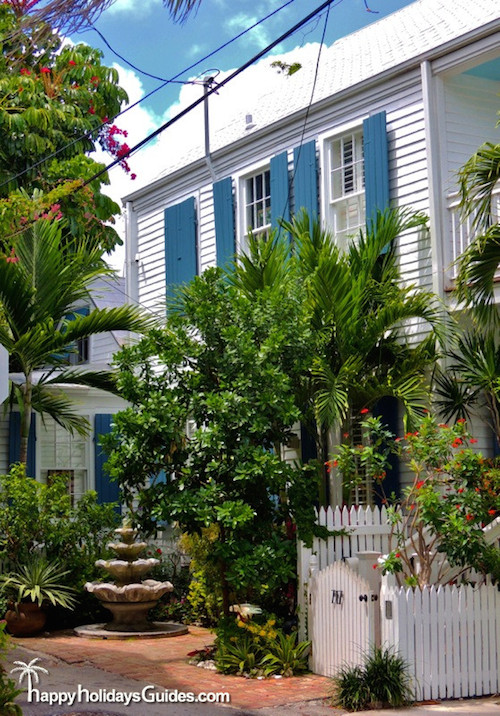 Classic Key West

Even apartment living is tropical and cozy.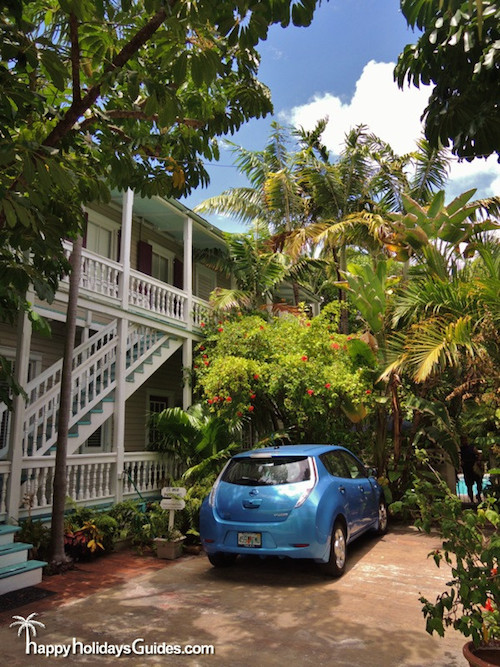 Could these pastel bungalows be any cuter?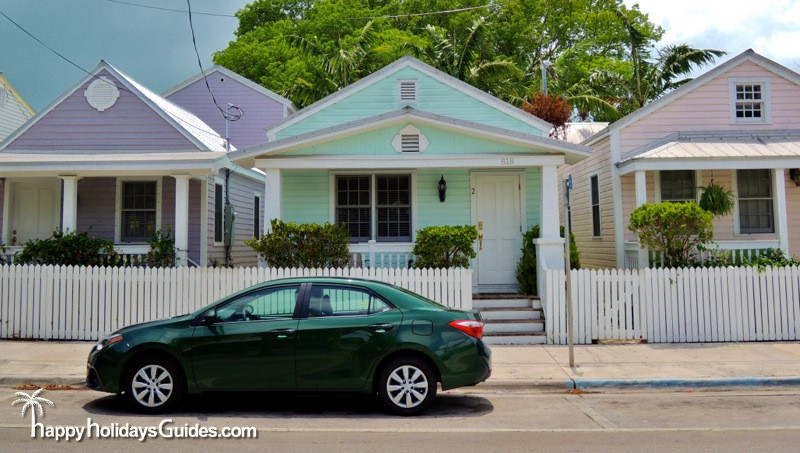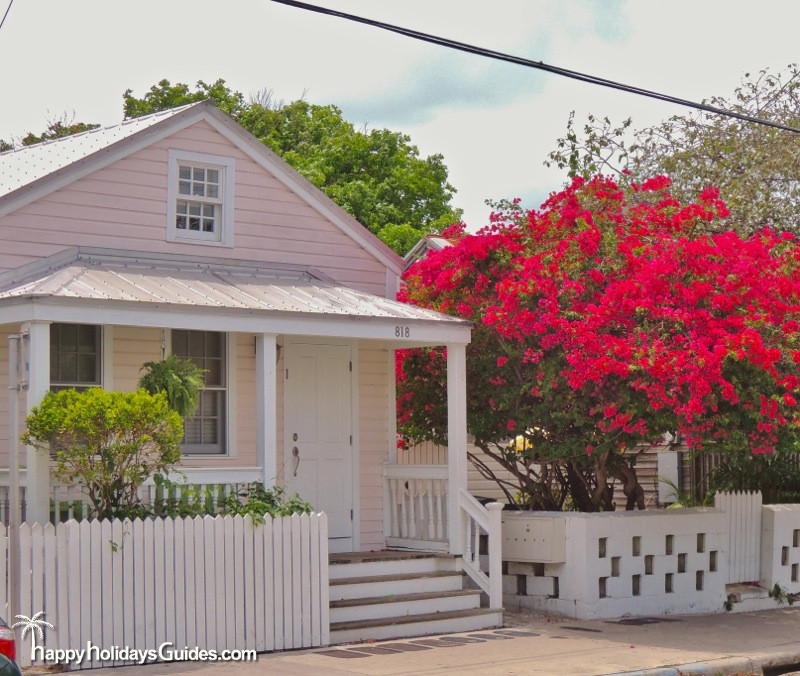 Even ranch-style homes are bright and crisp.

Color…it's what makes these coastal homes so distinctive.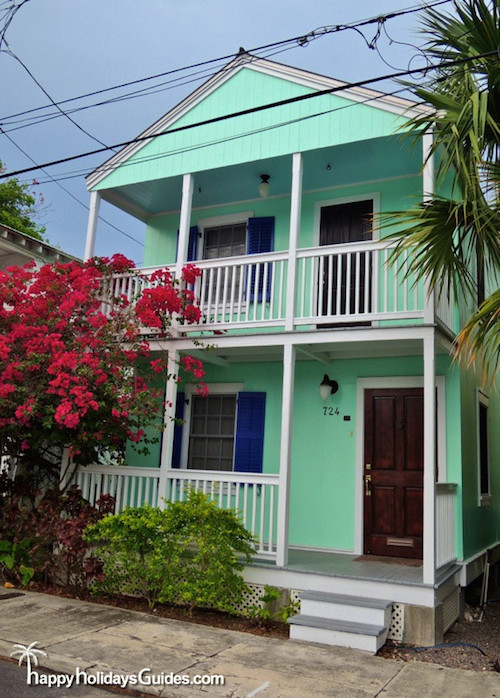 What do you think? Are you ready to call a real estate agent?
We hope these photos of Key West style homes were fun to look at, and maybe even inspired you with some ideas if you are making updates to your coastal home.
Go back to the Key West Travel Resource Portal to see all the articles at-a-glance.
---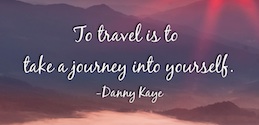 This travel quote moves and inspires us, so we have created free wallpaper files for your desktop, tablet, and phone.
Simply sign up here to download the files and get a bonus printable packing list! 🙂