The magic lies outside your comfort zone…and so does unfamiliarity.
Navigating through an unknown destination is fantastic – it can bring you wonder, excitement, and discovery. But it can also present some challenges, like not knowing how to communicate, how to get around, or where to go for what you need.
How will you know where you can get the best lunch or what about a good place to see live music? How will you know which bar has free Wi-Fi or where to go for the best walking tour?
Fortunately, long gone are the days when you had to scrutinize your large handheld map for the nearest movie theater or try to talk to your tour guide using a phrasebook. Nowadays, there is an app for everything. So let's take a look at some of the best apps which will make your vacation easier and far more enjoyable than it could have been.
Best Travel Apps – Once You Arrive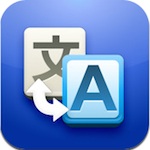 Google Translate – Language barriers can be a concern especially when you are trying to communicate with your driver or your waiter. This app not only lets you translate using text, it also has a cool voice recognition feature which allows you to speak whatever you want to say and the app translates it to the desired language and actually speaks it out loud — eliminating pronunciation mishaps! What? Yes, your app does the talking for you. Thank you, technology! It's free to download on Android and Apple devices.
---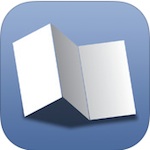 Maplets – GPS is amazing and so are Google Maps. However, both services require a working Internet connection — which might not be available everywhere you go. This is where Maplets comes into play. For only $2.99, this app lets you download maps of places you plan to visit beforehand to access at will even when you are not connected wirelessly. Maps range from subways, railways, resorts, subways, parks and even college campuses — helping you find your way even offline.
---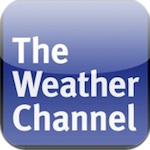 Weather Channel – There are more than enough weather applications available in the market but Weather Channel is exceptional and unique for the hourly updates. The app has accurate weather predictions for ten consecutive days at a time and is available for free on devices running the following platforms: Android, Blackberry, Apple and Windows. The last thing you want is to be caught unprepared so don't take good weather for granted!
---
Yelp – Yelp is an indispensible community review app. Especially in unfamiliar places, you can rely on the wisdom of others who have gone before you. Find restaurants, dry cleaners, parks, and more with links, pictures, and lots of visitor reviews. Yelp also conveniently includes a web site link to the establishment (if available) and has the hours of operation listed right up front.
---
Wi-Fi Finder – Roaming charges can be really expensive and it can also be pretty pricey to use your data services abroad. This free application, compatible for Android and Apple devices, can save your hide by helping you find free Internet wi-fi spots nearby. Clearly, this is one of the best travel apps because it helps you use all the rest via connectivity.
---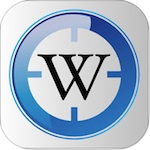 Wikihood – Treat Wikihood as your tour guide, one which you don't have to pay or slow fasten yourself for. This remarkable and free for Apple and Android devices app is a hub for a wealth of information on a destination's sights, activities and also famous people. Keep in mind that the information may not be 100% accurate, but this is balanced out by diversity of flavor and its authenticity.
---
TripJournal – Remembering your vacation is important and we have moved way beyond the boring put-your-friends-to-sleep vacation slideshow. TripJournal is available on Apple for $1.99 and on Android for $2.99, and it helps you document your entire trip by just a simple check-in, clicking a photo or writing a line or two about your destination. If you leave your GPS on it will replay your trip exactly as you have entered your data and you can recollect your entire vacation with personal notes and pictures.
---
Like a Local – Local reviews for over 30 European cities in over 17 countries. Works offline and contains information strictly from local inhabitants so that you get the inside scoop on whichever of the featured cities you travel to. If you don't want to be bound by the tourist industry recommendations, this app is for you.
---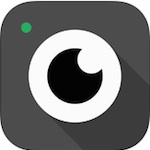 Foodspotting – If your culinary urges go beyond your hotel's resources then Foodspotting is just the app for you. Craving a specific food or dish? Just search it by name! This food-specific user-generated app has reviews, ratings, photos and suggestions from people who have actually been to the restaurant you are eyeing. It's free and compatible with iPhones, Android phones and Windows phones.
---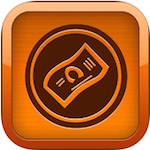 Globetipping – For just .99, you can find out exactly how much you should tip your service staff in over 200 countries. Especially useful in group situations as well (to help divvy up the tips), you can be assured that you won't leave anyone feeling insulted because you didn't know the customary gratuity. By the way, have you checked out our Global Tipping Chart Infographic? You should.
Other honorable mentions in our best travel apps list include:
Waze: Community-based mapping, traffic and navigation.
Google Goggles: Search and learn just by snapping pictures (e.g. statues, landmarks, QR codes, etc.)
Around Me: Find what you need, based on proximity.
Hopefully this list and these new technologies will help you get the most out of your holiday. And if you haven't planned your trip just yet, make sure to check out our companion article: "Best Travel Apps – Top Mobile Apps to Help you Plan Your Trip."
With this travel app list, you should have an arsenal of technology at your disposal to help you make your vacation an enjoyable, stress-free getaway.
Make the most of the latest travel technology and enjoy your trip!
---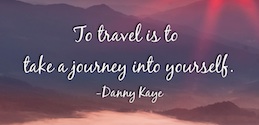 This travel quote moves and inspires us, so we have created free wallpaper files for your desktop, tablet, and phone.
Sign up here to download the files and get a bonus printable packing list! 🙂