No one's certified in delivering airplane exercises.
And you could probably figure out some exercises using plain old common sense, right? Yes. Though you might end up irritating your seatmates if you get a little too, umm, stretchy.
It's not yoga, people.
It's about small repeated movements within your space. Especially on long flights, you want to make sure to take some of simple techniques into account. Here are some reasons you might want to think about moving while in flight:
some people need to be especially proactive to prevent against blood clots
it's a good practice to keep your circulation going
it can help keep your limbs from going numb
it can prevent you from being sore from long hours in the same position
In addition to seven inobtrusive little airplane exercises, this nifty little travel infographic also includes a few pointers on what to do before your flight.
Remember: when it comes to long flights, moving even just a little bit helps!
Your Flying Health and Fitness Guide [Infographic] by the team at Thomas Cook
 You'll be glad you kept moving on a long flight but remember: Don't elbow your neighbor!
---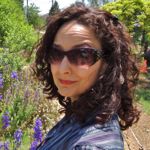 While Darren captures the eye candy, Lisa's in charge of the words around here. She wants you to prioritize travel because self-discovery and wonder are good for you. Have you downloaded our free travel wallpaper files to remind you of this daily? You totally should.
Know anyone who might enjoy this? Share it! Want to send us a note? We've got the Twitters and the e-mail.