Marc Anthony's Tribute to Puerto Rico : "Preciosa"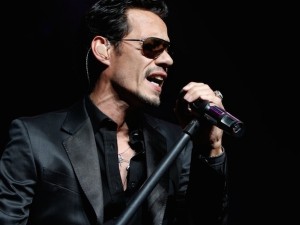 Something that struck us while visiting Puerto Rico was the warmth and friendliness of the locals. And there is a strong sense of island pride, too. Understandably so. In reading more about the island's history Puerto Rico has clearly had its share of hardships overcome by cultural solidarity.
In this beautiful tribute by Marc Anthony, he pays homage to the strong ties to his heritage and to his island who he will always call "Preciosa." Enjoy!
Lyrics/Letra
Yo se lo que son los encantos
De mi borinquen hermosa
Por eso la quiero yo tanto
Por siempre la llamare Preciosa
Yo se de sus hembras triguenas
Se del olor de sus rosas
Por eso a mi tierra riquena
Por siempre la llamare Preciosa
Isla del caribe
Isla del caribe
Borinquen
Preciosa te llaman las olas
Del mar que te bana
Preciosa por ser un encanto
Por ser un Eden
Y tienes la noble hidalguia
De la Madre Espana
Y el fiero cantio del indio bravio
Lo tienes tambien
Preciosa te llaman los bardos
Que cantan tu historia
No importa el tirano te trate
Con negra maldad
Preciosa seras sin bandera
Sin lauros, ni gloria
Preciosa, Preciosa
Te llaman los hijos de la libertad
Preciosa te llevo dentro
Muy dentro di mi corazon
Y mientras mas pasa el tiempo
En ti se vuelca mi amor
Porque ahora es que comprendo
Porque ahora es que comprendo
Que aunque pase lo que pase
Yo sere puertoriqueno
Yo sere puertoriqueno
Por donde quiera que ande, oh
Por que lo llevo en la sangre
Por herencia de mis padres
Y con orgullo repito
Yo te quiero Puerto Rico
Yo te quiero Puerto Rico
Y por eso es que me nace hoy
Dedicarle este canto
A ese noble jibarito Raphael
Y a mi isla del encanto
Yo te quiero Puerto Rico
Yo te quiero Puerto Rico
---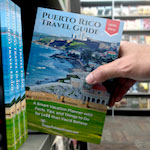 Of all the Puerto Rican music genres, salsa has a special place in our hearts. You can learn much more about the island and plan your vacation in our Puerto Rico Travel Guide, now available on Amazon as an e-book. (No bulky books to pack!) We were absolutely blown away by our beautiful, affordable experience in Puerto Rico and want to encourage others to visit and fall in love with the island much like we did.