Isla de Mona is Puerto Rico's Secret "Deserted Island" Nature Reserve

Wait, did you say "deserted?"
Except for some island rangers keeping an eye on things, pretty much. That means Isla de Mona is the place you should be thinking of when someone asks you about which five albums you would take with you to a deserted island.
Located 41 miles west of the main island of Puerto Rico, at only 22 square miles it boasts a diversity of flora and fauna. Mostly flat with some cliffs and caves, its primary inhabitants are goats, boar, iguanas and a variety of crabs, birds and some strikingly colorful insects.
Historically speaking, although pre-Columbian artifacts on the island date back to around 3000 BCE, most of the local amerindians were whisked away by the Spanish due to political dramas in the 1520s. The island was mostly quiet until it gained some guano mining interest in the mid 1800s and later was a smuggling outpost during Prohibition in the early 1900s. Then after WWII it was used by the US Air Force for military purposes.
There's no question — the island had its share of interesting activity before things really quieted down in the 1960s.
So let's take a look at some Isla de Mona highlights, shall we?
(All photos provided with permission by Isaac Ruiz Santana, more info below…)
The Landscape
The majority of the island is classified as a highland forest but here you can see some open land on the island's airstrip.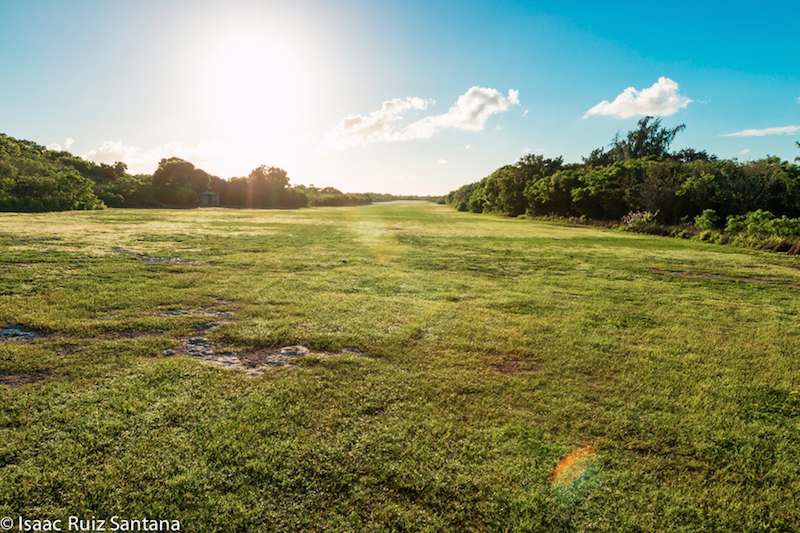 The Beaches
As you can see here, the island is surrounded by dark blue ocean, and features a mix of rocky and sandy beaches.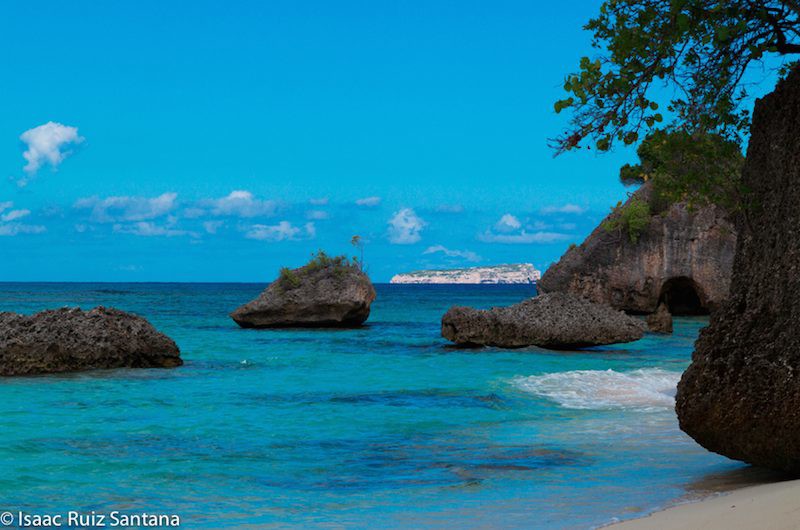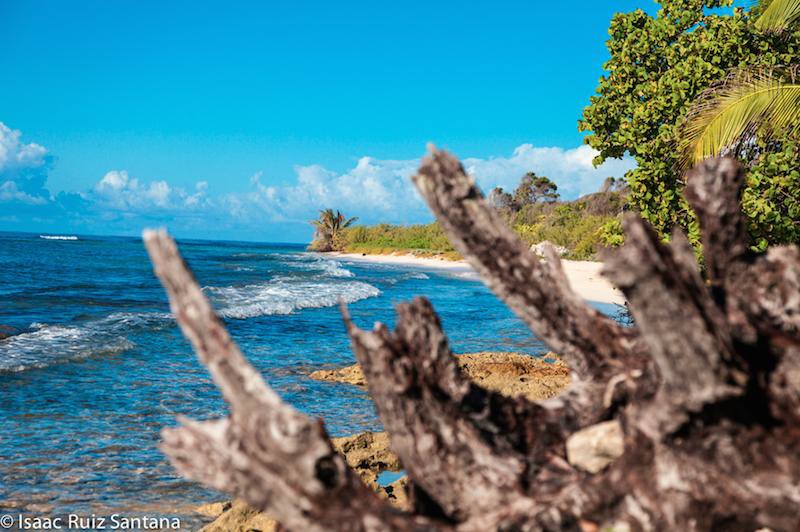 The Mona Ground Iguana
Puerto Rico's largest ground lizard, the Mona Ground Iguana is about four feet tip to tail. It tends to live underground but comes out to sun itself during the day.

More Local Fauna
Goats just like these roam the island.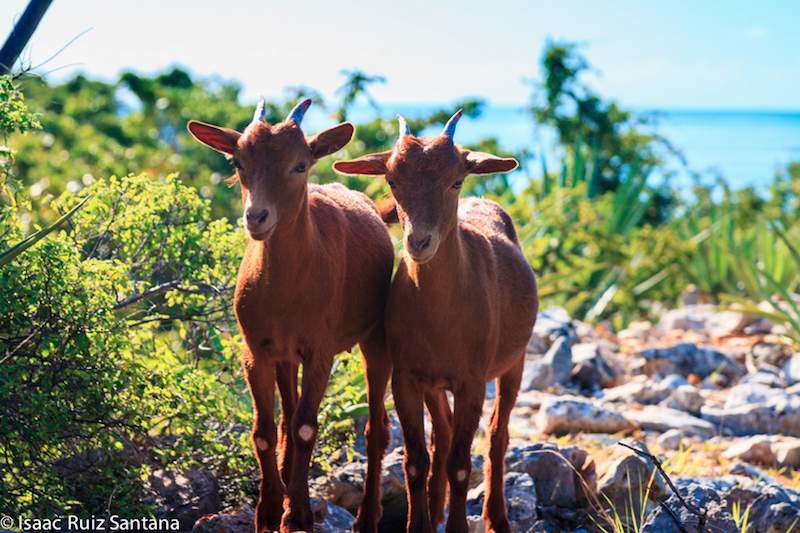 The Lighthouse
Long abandoned, this rusty lighthouse and building guided ships from 1900 to 1976. Since then, it has been fallen prey to heat and humidity despite being listed on the National Register of Historic Places.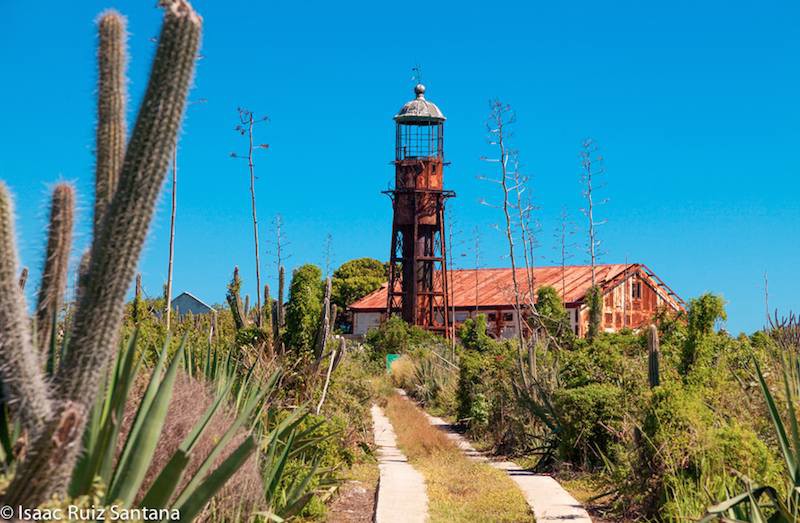 Limestone Caves
Sunlight pours in to reflect among the stalactites in this cave. Caves like this are common across the island, which were used previously in the guano mining industry.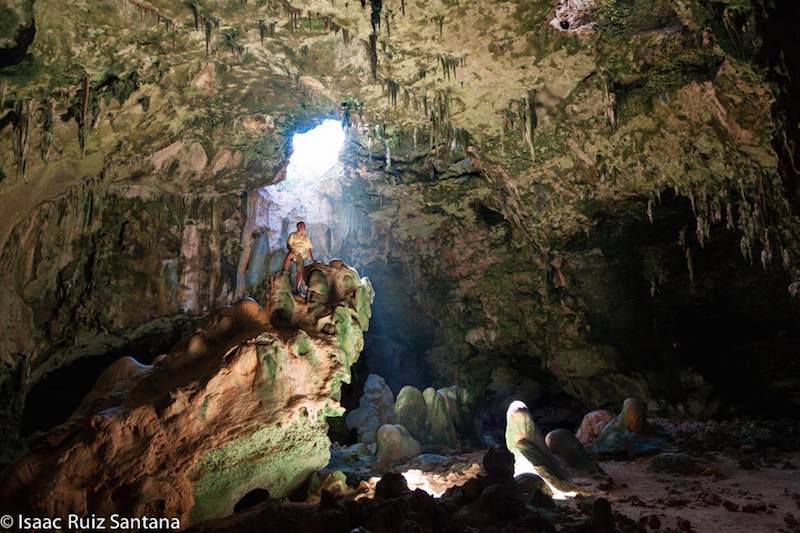 Sunset on Isla de Mona
These photos should make you both envious that visits are so exclusive and grateful that the island is so well-protected.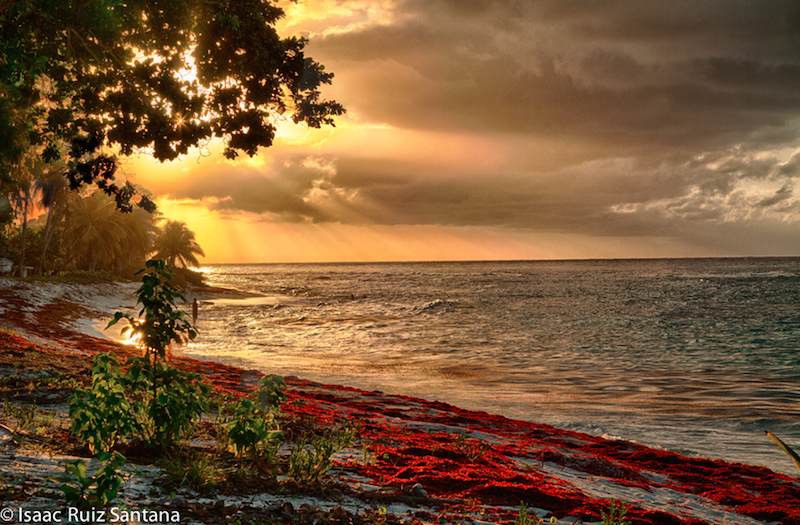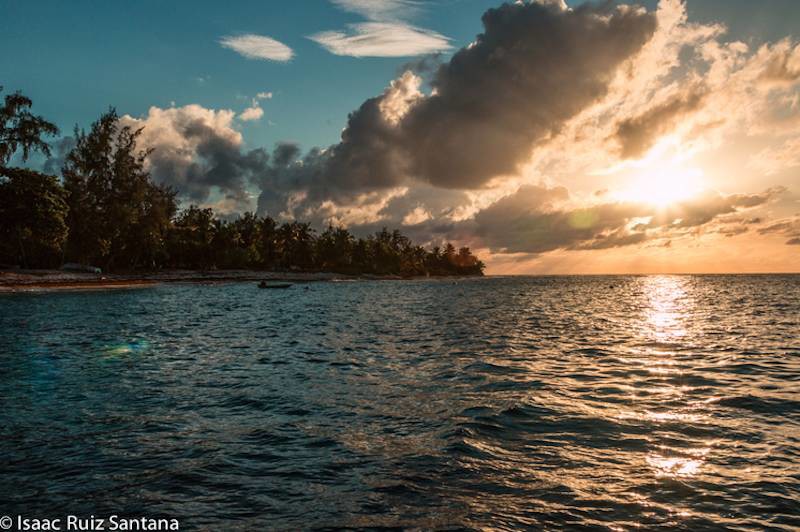 And speaking of its preservation, this is not what you would call a popular tourist destination. Only a few tour companies (here is one) get there by boat, and permission is required by the Dept of Natural and Environmental Resources so you must plan well in advance to make this part of your exploration.
We hope you enjoyed this short tour of the beautiful, pristine Isla de Mona — may it be preserved in its natural state for generations to come!
Go back to Puerto Rico collection of articles and photos.
---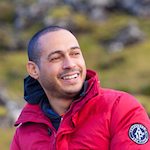 All photos provided by Puerto Rico resident Isaac Ruiz Santana. When he's not working on television production projects, you can find him engaged in outdoor adventures like caving or rappelling, and capturing nature with his camera. For more of his original Puerto Rico photos, you may visit ConoceaPuertoRico.com (in Spanish).
Photos and videos are also available for purchase from his iStockPhoto portfolio.