Top Ten Free Things to do in Dubai

With its continued growth and popularity, Dubai's riches are synonymous with the best excesses money can buy. But while it does offer untold luxury and indulgences, it also has experiences to fit a backpacker's budget. There are many affordable or free things to do in Dubai that can not only make your trip worthwhile and help you capture the essence of the city, but also be kind to your wallet.
Here is a list of some of the best free things to do in Dubai for tourists:
1. Dubai Mall Window-Shopping
One of the largest malls in the world with over 75 million visitors per year, the Dubai Mall is one of the best places to enjoy and spend a day full of fun, frolic and enjoyment for free. With over 1200 shops, 120 cafes and restaurants, all adorned beautifully with glittering products, Dubai Mall can be a perfect place to spend a day. You don't need to buy anything if you don't want, but the glitter and grandeur of this mega-mall is worth visiting.
2. Visit the Dubai Aquarium
While inside the Dubai Mall, don't forget to spend some time admiring the Dubai Aquarium, which houses 30,000 marine creatures — including 400 sharks! The aquarium rests on the world's largest single acrylic panel and contains 10 million liters of water. While there is an entrance fee for the full tour of the aquarium and the underwater zoo, the free view of the aquarium on the ground level of the Dubai Mall is no less than magnificent.
3. The Dubai Fountain
The Dubai mall is filled with wonders of modern engineering created simply to please and amaze its visitors. One of these structures is the Dubai Fountain. It is the largest man-made choreographed fountain in the world and you don't have to spend a dime to see it dancing to the tune of music every evening. The effect of watching the musical jetstreams can be hypnotic.
4. The Souks of Dubai
As a traditional reflection of Arabic culture, the souks (markets) of Dubai are a must visit for every tourists regardless of whether you want to shop or not. The bustling streets of the souks feature vendors selling anything from 24K carat gold to exotic spices, perfumes and textiles. These souks are a reflection of the old age trading style of Arabs. While you may be compelled to buy some souvenirs here, these souks serve as a great place for people watching. The best known souks of Dubai trade gold, spices, perfume and textiles, and two specific souks of note are Souk Al bahar and Souk al Madinat.
5. Ras Al Khor Wild Life Sanctuary
Enjoy free entry to this zoo, which houses an amazing world of animals and bird species. It has three bird reserves and flamingos are the highlight. With an expanse of land spanning 620 hectares, Ras Al Khor sanctuary houses 500 flora and fauna species and its well preserved environment is able to support over 20,000 waterbirds. While at any given time you can easily spot the flamingos, consider yourself very lucky if you are able to spot reef herons, grey herons, great egrets, black winged stilts, osprey, sandpipers, cormorants and more!
6. Camel Racing
If you happen to be traveling between the months of September to April, you simply must make time for one of the most memorable free things to do in Dubai — the Camel race. This traditional sport of UAE is at its full glory during these months and there is no fee to see the race. These trained camels are ridden by robot jockeys and the atmosphere of the race track is electric with excitement and activity.
7. Jumeirah Beach
Just next to the mighty luxury Burj Al Arab hotel, Jumeirah beach is your ticket to relax and unwind on the sparkling shoreline. It's the best way to spend a relaxing day and there is no entrance fee for the beach (unlike other shores in Dubai). Moreover, with a backdrop of the mighty Arabian ocean and Burj Al Arab, the view is every bit worth soaking in. There are many water sport activities available at affordable rates and budget eateries available alongside the beach.
8. Stroll the Historical Bastakiya Quarter
While visiting Dubai Museum, it will hardly cost you around a Dirham to feel the essence of the past. If you enjoy historical culture then you must visit the Bastakiya quarter. Bastakiya quarter is Dubai's most historical neighborhood that still retains its authenticity — a sharp contrast to the glittering metropolis. With history going back to around 100 years, the place invites you to carefree strolls and enjoyment in small cafés and tea shops that will transport you to a simpler time.
9. Free Movies Under the Stars
Park your bean bag seats early for the exciting free movie show at 8:30pm on Sunday evening at the Pyramids Rooftop Complex in Wafi complex. The atmosphere is somehow a blend of social and cozy. It's always best to share a movie with your partner, friends or family, but if you are going solo you also just might make some new friends!
10. Fish Market and Wrestling (An unexpected combination)
If you are comfortable with a distinctly fishy aroma then visiting the fish market in Deira should definitely be on your bucket list for two reasons — the sheer bustling energy and the variety of fish available. Top chefs, home cooks and tourists cite this spot as a favorite when it comes to buying handpicked fish.  Just next to the Deira fish market you'll find a sand lot area for wrestlers, who hail mainly from India, Pakistan, and Bangladesh. These strong wrestle in traditional style much to the enjoyment of the onlookers. These fights are organized every Friday beginning at 5pm.
With a reputation of over-the-top luxury and wealth, these free things to do in Dubai are welcomed by tourists and backpackers on a budget. While the above mentioned activities are absolutely free, there are many other activities that can be enjoyed very affordably. We hope you enjoyed our list!
---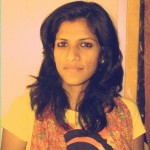 Neha Signh is a postgraduate in Mass Communications, who loves everything about life. Traveling is extremely close to her heart and writing came to her naturally. An avid trekker & explorer who often takes off some time from her busy life for mountaineering, she loves meeting new people & gets attached to their culture very easily. Her ambition is to explore as many places as she can in her life. She strongly believes in Gandhian principle – "simple living high thinking." Currently working as a travel blogger for www.onlydubaivisa.com