Top 5 Sydney Beaches – As Told by a Local
Sydney is proof that heaven can be a place on Earth (Quick! Somebody cue Belinda Carlisle.). This city is an Australian gem for many reasons, but it seems that its beaches are first among equals when it comes to Sydney attractions. With such a large number of breathtaking sandy havens, Sydney stands out as a world-class destination when it comes to beach getaways. If you've never been to Sydney, you will appreciate a local's view of the top five to put on your list.
Manly Beach
Situated in the north, some 10 miles from the city center, Manly Beach is one of the most charming places in Sydney. You can reach it by car, bike or by train and enjoy the scenic views along the way. However, probably the most interesting way to get to Manly is by ferry. Sydney-siders often cite visits to this beach as a rite of passage for everybody growing up here.
Freshwater Beach
Those who go to Manly usually spend part of the day at Freshwater beach. Why? Well it's c0nveniently next door just to the north. This place is perfect for surf-loving parents and their children since this beach has a cool rockpool where one parent can look after the children while the other one is surfing along the Freshwater shore. Also, Freshwater Beach (along with Manly) is one of the cornerstones of surfing down under — you can learn more about the surf history and even watch a cool compilation video here.
Bilgola Beach
If you keep moving north from Freshwater, you will come across the beautiful beach of Bilgola. Since it's hidden behind a cove of lantana and palm trees, remember that the distance between Freshwater and Bilgola is about 12 miles or you could miss it!  Isolated far from the city rush, this beach might be the most beautiful of all the Sydney Northern Beaches. However, getting to it by means of public transportation can be a daunting task, so get ready for some walking to get to Bilgola.
Long Reef Beach
About 6 miles away from Freshwater and 16 miles from the central business district of Sydney, you can bask in the unspoiled ocean breeze at Long Reef Beach. It is one of the most secluded and untouched beaches in the capital of New South Wales. Being such a tranquil place makes Long Reef Beach one of the best outdoor wedding venues Sydney can offer.
Moreover, when driving to this beach from the city center, Manly or Freshwater Beach you will see the Dee Why Lagoon, which is worth paying a visit to.
Bondi Beach
You may have noticed we're shining the spotlight on some less-known Sydney beaches, mostly in the northern part of the city. However, writing about Sydney beaches and omitting Bondi would be a crime – a crime punishable by sunbathing. This beach boasts long promenades, surf pavilions, hundreds of bars and restaurants and many other tourist-friendly features. No wonder the Australian government has declared Bondi a National Heritage Place.
While here, every tourist should walk along the famous promenade from Bondi to Coogee. This walk is one of those must-do things in Sydney and here is a tour map with more than 13 attractions to visit along the way.
The story of Sydney beaches doesn't stop here. These are only few of the beauties this wonderful city offers. So, pack your sunscreen and surf shoes and get ready to explore these beaches as part of your Sydney coastal adventure!
---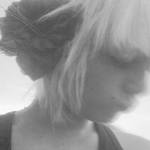 Roxana is an adventurer, a frequent traveler and blogger at highstylife.com. Besides traveling she loves to cook exotic food and take care of her two adorable dogs Astoria and Brando and her mischievous cat Archibald. Roxana is an environmentalist by vocation, and she loves taking long walks at the beach.