The following article is a guest post by Oscar Waterworth. If you know anyone who likes to travel, the chances they have mentioned traveling to Thailand are pretty high. With abundant natural beauty and affordable living, this is a very popular destination. Below is a summary of things to do in Koh Samui — one of Thailand's gems.
Koh Samui is a tropical paradise island — one of the most beautiful and enchanting in Thailand. From dazzling white sand beaches to hidden waterfalls and other natural monuments. Yet apart from these majestic natural sites, this island also offers the opportunity to meet the very heart and soul of the native architecture and culture.
The island of Koh Samui is a land of possibility — and in fact you may find this can cause a slight inconvenience. Having too many options can sometimes complicate decisions just as having too few, so in order to help you in planning a visit to Koh Samui, we have composed a short list of recommended things to do in Koh Samui.
1. Guided sightseeing tours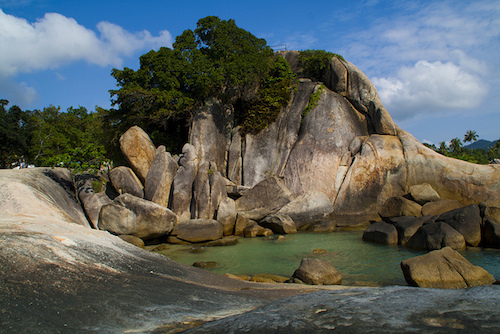 Even if you're more independent and rarely take guided tours, there are some places on Koh Samui that you simply cannot miss and will benefit from seeing with an expert guide. Some natural sites on this island are likely to leave you speechless and a professional can help make sure you get the best perspective on them. Among these sites are the Na Muang waterfalls and the famous Hin-Ta and Hin-Yai (grandmother and grandfather rocks) so named because some observers find that their appearances resemble those of male and female reproductive organs.
2. An unforgettable boat tour
Since you are visiting an island, consider taking the opportunity to go on one of the unforgettable boat tours across Koh Samui. Imagine being one of the original explorers discovering these paradise shores. On this once in a lifetime journey, whether on a junk boat or luxurious yacht, one thing is certain — it is a journey that will stay with you for a lifetime.
If you'd like to further explore boat tour companies, here is a great starter list for you to review.  A variety of companies offer the opportunity to view the island from a different perspective — from a night boat tour to a junk boat dive to the adrenaline of a speedboat.
3. Scuba diving and snorkeling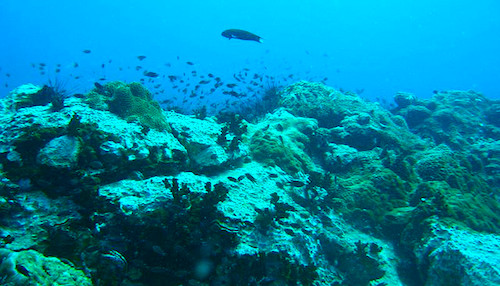 If you've never been scuba diving, then Koh Samui might be the perfect place for you to start. Why? Because there are great diving sites all around the island. Get your own scuba diving gear or simply rent one from some of the local diving merchants. Because of the deep connection of this sport to the local Thai culture, there is an abundance of diving courses and trainers available to you anywhere on Koh Samui.
There are many dive companies to look out for in Koh Samui including Silent Divers and The Dive Academy. Diving trips usually start around 5am every morning and you get to the diving site by boat. Great places for beautiful marine life sightings include Sail Rock, Koh Yippon and Koh Wao. Usually the trips are aimed at beginners, so be sure to have diving insurance. After a dive, it is important to go Bangrak Pier, where the re- compression chamber is located.
4. Koh Samui's golf courses
Apart from beautiful landscapes and areas brimming with local culture at every turn, we mustn't forget that it seems as if Koh Samui was created for rest and relaxation. If golfing is your thing, its golf courses are perfect for you to spend some quality time with friends or on your own. Currently there is only one golf course on the island, but it is beautiful as seen here. You can expect that more will be in development soon.
5. The Nightlife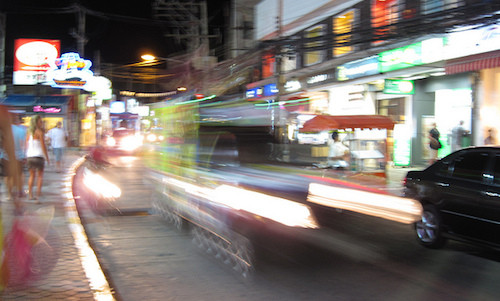 When you visit Koh Samui you may focus on traditional culture, but  you also have all the perks of the modern age available to you, some of which you'll see when exploring Koh Samui nightlife. There are all sorts of nightlife attractions – such as the Soi Reggae pub which features live music and pool tables and the Soi Green Mango.
If this sparked your curiosity to travel to Thailand, you can contact one of the best agencies Koh Samui has to offer: Samujana. Their friendly staff will be happy to assist you in planning your trip.
Keep in mind that the examples above are just a representation of all the things to do in Koh Samui. There is a wide variety of culture and nature to explore and the above list is a great place to start.
---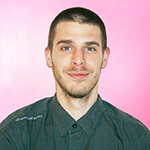 Oscar Waterworth is a travel enthusiast and a freelance writer from Sydney who occasionally contributes to High Style Life. He started traveling because he didn't want to spend his whole life in one city. He has explored many parts of the world already, including Tahiti, Thailand, Spain, France, Italy, Romania, Greece etc. Hopefully, he will inspire you with his travel advice.