The following is a guest post by Tommy Brin, enjoy the tips on what to see and do in beautiful Singapore.
Singapore is a fascinating place full of history, delicious cuisine, fun attractions, and fantastic bars. If you plan on visiting, you may have already earmarked places like Marina Bay, Chinatown, the Night Safari, and Sentosa. While these are all great tourist destinations, you don't want to miss out on some of the hidden gems this fantastic location has on offer.
Here is an insider's guide on some of the top secret gems most tourists have never heard of before.
Marsiling WWII Tunnel & Naval Base
Are you a bit of a history buff? Then you'll love visiting some of Singapore's abandoned tunnels, forts, and naval bases. Get a real sense of history by visiting a British-built military underground tunnel, which was used during WWII. You can get in or out of the tunnel using a rope, and don't forget to bring a headlight and wear shoes with good grip as the tunnel is dark and slippery in places. But don't worry, the descent is well worth it!
Hidden Bars and Nightlife
If you're after a fun night out filled with unique cocktails, then head on over to the Library. This great secret bar requires a password to enter, which changes on a weekly basis. Get the details on their social media page and gain entrance to a one-of-a-kind speakeasy bar.
Other 'secret' bars include Operation Dagger, which makes its own delicious chocolate wine, and HongKong Street. Serving American-style cocktails, HongKong Street is easy to miss; there is no sign at the door, but just walk into number 28  and enjoy the fantastic cocktail with cognac and absinthe base for a memorable experience.
Malaysian Meets Japanese Fare
Whether you want to experience a more traditional side of Singapore, or prefer the hipster vibe this place has on offer these days, you can get both over at Hua Bee. By day, it's your typical Kopitiam (coffee & snack shop) with auntie serving up bak chor mee, but by night the atmosphere is transformed as Bincho takes over.
You will need to head to the back of the restaurant, near the carpark, to find the entrance. It's a pretty cool concept for a nighttime Japanese-inspired Yakitori, with a rustic ambiance and high cool factor. If you're looking for a good deal, check out the weekend donburi lunch sets.
Village Life in the City
Located in Buangkok, in the town of Hougang, is the last surviving kampong (authentic village). Established in 1956, it's a place that transcends time. With fewer than 30 families living there, this peaceful village appears to have frozen in time and will give you an entirely different view of Singapore compared to the hustle and bustle of city life.
A Haunted Ruin?
Once one of the largest private residences in Singapore, this abandoned house is now more of a palace in ruins. The mansion, known as Woodneuk House, was built back in the late 19th century by a Johor Sultan but has been abandoned for over 50 years. There are parts of the ceiling that look like they may collapse at any moment, so visitors beware.
It's also rumored to be haunted, having once been used as a temporary hospital for soldiers during the Second World War. In 1942, it was subject to Japanese bombing, with hundreds of medics and patients losing their lives. While you may not encounter any ghosts, you will be sure to find a chilling and mysterious atmosphere.
A New Dimension of Cinema
If you're a bit of a film buff but are not a big fan of the standard cineplex, then add The Projector to your list of must-visits. This refurbished cinema is housed in the former site of the historic Golden Theatre and showcases carefully selected movies, as well as hosting one-of-a-kind events.
Think arthouse, horror, classics, cult favorites, local flicks, indie, and special themed nights. With a hybrid menu, popcorn, draft beer, and coffee served in the foyer, this place is truly a hipster-certified hangout.
However, if you prefer 4D experience, booking your seat on Alive Museum will be the perfect choice.
Nox: Dine in the Dark
The food scene in Singapore is a big draw for tourists, and while Hawker Centers are a must for any visitor, why not try a unique dining experience in the dark? The concept was first introduced to give people a better understanding of what the visually impaired go through and makes for a rare experience. Your sense of taste, smell, and touch are heightened to give you a greater appreciation of the food on offer.
With so many hidden gems in Singapore, don't stop at our suggestions! Take the time to explore this fantastic place and get a real sense of the people and the culture.
---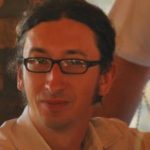 Tommy is just a regular guy who enjoys in every moment spent on this beautiful rock called Earth. He is a passionate traveler on a very delicate mission: discovering the perfect spot under the Sun. He is still looking for this place.