The following is a guest post by Roxana Oliver. If you are visiting Australia and you love being on the water you might not believe the sailing opportunities available. Take a look at five unforgettable options below, complete with some glamour shots!
Ahoy, mate! Ready to go sailing in Australia?
Every Aussie knows there is no better place in the world for sailing than Australia. It offers such a variety of destinations that your biggest challenge might be choosing where to go. Bearing in mind there is a plethora of cruising grounds for every taste, budget and ability, below we offer a hand-culled list of our top five favorite destinations for sailing in Australia, we can pretty confidently say you can't go wrong with any of these.
The Whitsundays
We'll start off on a bold note — asserting that the Whitsunday Islands are among the best sailing destinations in the whole southern hemisphere. Located only five nautical miles from the mainland, there are around 150 islands and islets with pristine white beaches and rainforests (most of them are national parks!). The best known are Hayman, Daydream, Hamilton and South Molle, with their clear azure seas and gorgeous coral and reefs. While some boast charming little towns, many more are untouched by human habitation. You can find a secluded beach, scuba dive, snorkel, bushwalk or enjoy beach parties and restaurants in Airlie Beach — the mainland gateway to the Whitsundays — or the nearby Shute Harbour. If you are visiting between June and September, you have a chance to see the whales on their annual migration north.
Great Sandy Strait
The Great Sandy Strait separates Fraser Island from mainland Queensland and has recently been declared a biosphere due to its unique biodiversity comprised of beautiful flora and fauna. Three hundred and twenty-five different species of birds inhabit Fraser Island, sharing it with echidnas, possums, wallabies, dingos and flying foxes. There are pristine inland lakes and forests to explore, as well as mangroves and sandbanks. In fact, Frazer Island is the largest sand island in the world so you don't want to miss this chance to see it.
Sydney Harbour
Seeing one of the most beautiful cities and harbors in the world from a boat is simply a must. You can get amazing views of Sydney's modern cityscape, the Harbour Bridge and the white sails of the Opera House. If you have an evening free, a dinner cruise will last around 2-3 hours and is a perfect way to unwind with a fabulous meal, live music and incredible views of Sydney Harbour. You could also head to Pittwater to explore wetlands, bushland, lagoons and rock platform beaches. You can visit a boat show in the port and talk to shipwrights and boat builders about their craft.
D'entrecasteaux Channel
D'entrecasteaux Channel is located between Bruny Island and the south-east coast of Tasmania and is considered a sailing paradise, popular because of its sheltered tranquil waters, beautiful forests lining the horizon, gorgeous beaches and charming cafes and pubs. Visitors can secure boating equipment and get fresh water from the Oyster Cove Chandlery and Kettering Marine. Peppermint Bay, with a marina complex still under construction, is famous for its excellent food and wine — making this one of the favorite sailing grounds in Tasmania.
Moreton Bay
This beautiful bay is located just 14km from central Brisbane and stretches some 125km to the Gold Coast, sprinkled with 365 islands. Moreton Bay has it all — memorable sights, pristine beaches, turquoise waters, scenic drives, bushwalks and vibrant entertainment. It also has great marine life including rare dugong — a strange-looking marine mammal whose closest relative is the sea cow. You can visit Moreton Island to feed the dolphins, go for a shipwreck dive or snorkel on the stunning reefs.
So there you have it — five fantastic spots to explore sailing in Australia. If you fit even one of these tours into your visit, you'll remember Australia for its breathtaking seascapes and take some enviable photos to boot!
---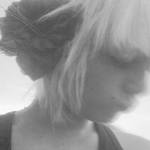 Roxana is an adventurer, a frequent traveler and blogger at highstylife.com. Besides traveling she loves to cook exotic food and take care of her two adorable dogs Astoria and Brando and her mischievous cat Archibald. Roxana is an environmentalist by vocation, and she loves taking long walks at the beach.