"Craft beer is borne of a mindset, an idea between art and science that inherently requires the skill of a brewer."
This is how a previous chair of the board of the Craft Beer Industry Association of Australia defined craft beer in 2014. Even though there are no scientific criteria to define craft beer, we nevertheless enjoy the distinct flavors emerging from microbreweries all around Australia.
As proof, we are celebrating the participation in the Craft Beer Awards and impatiently await the disclosure of winners on October 23rd, we decided to hold a special celebration of Australian craft beer across various beautiful regions before the actual ceremony.
Now, sit back and relax, order some Australian beer (online, silly!) and enjoy a craft beer tour around four distinct and memorable regions.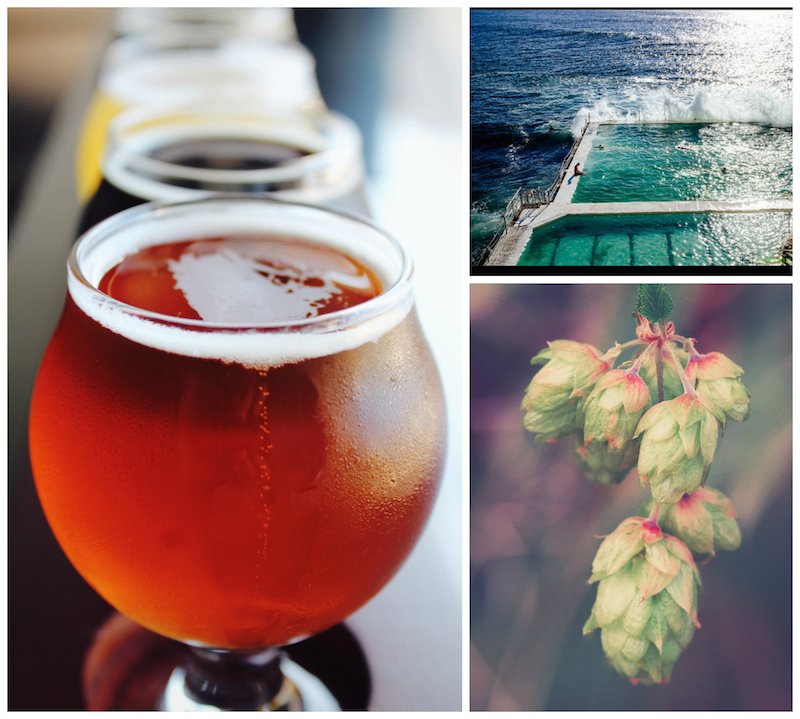 The Margaret River region
The jewel in the crown of Western Australia is definitely the Margaret River region. If your exploration starts with tours of its magnificent limestone caves, you may want to take up permanent residence. Whale-watching and enjoying the pristine waters of Geographe Bay and the Indian Ocean complement caves eons of years old. Verdant forest valleys, retreats and the Jarrah bioregion in Leeuwin-Naturaliste National Park are not to be missed. If you happen to be here in the spring, take a wildflower tour and meet over 2500 species of this botanical treasure.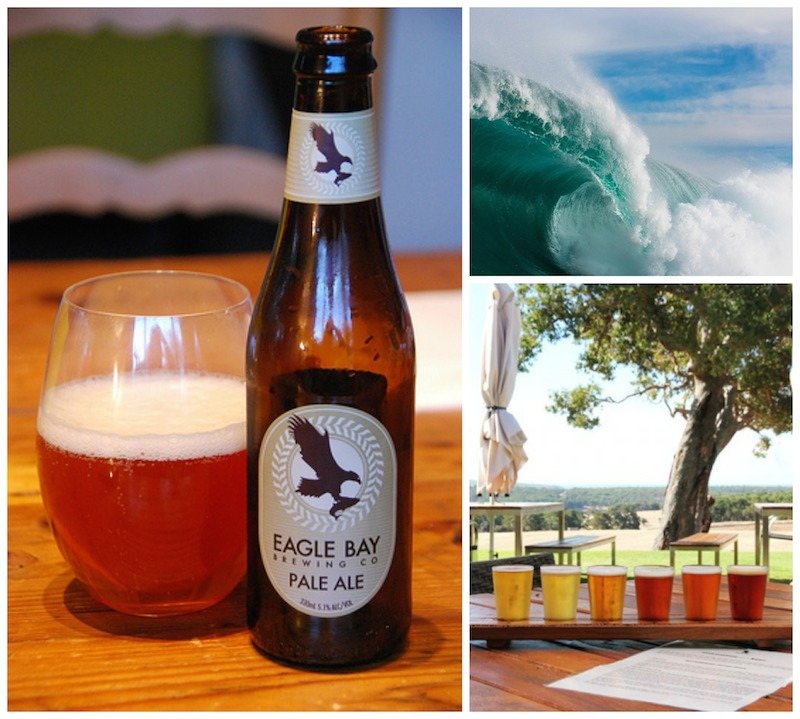 After a long day, visit Eagle Bay Brewing for a glass of beer and a dramatic view of Western Australia's coastline. Made with fresh rainwater, malted barley, yeast and hops, six types of beer are true palate pleasers.
The Northern Beaches
Located in the suburbs of Sydney, The Northern Beaches are brimming with, you guessed it — lovely beaches and quaint towns. Avenue Bay in beautiful Ku-ring-gai Chase National Park is ideal for picnics and barbecues. And if you're looking for memorable aquatic scenery, stop by the swirling waters of Bilgola Beach, Careel Creek and the ocean swimming pool at Dee Why. Mona Vale is famous for its natural baths set in the natural rock platform. To round out your visit, you should see Newport and its saltwater pool at the south end of the beach.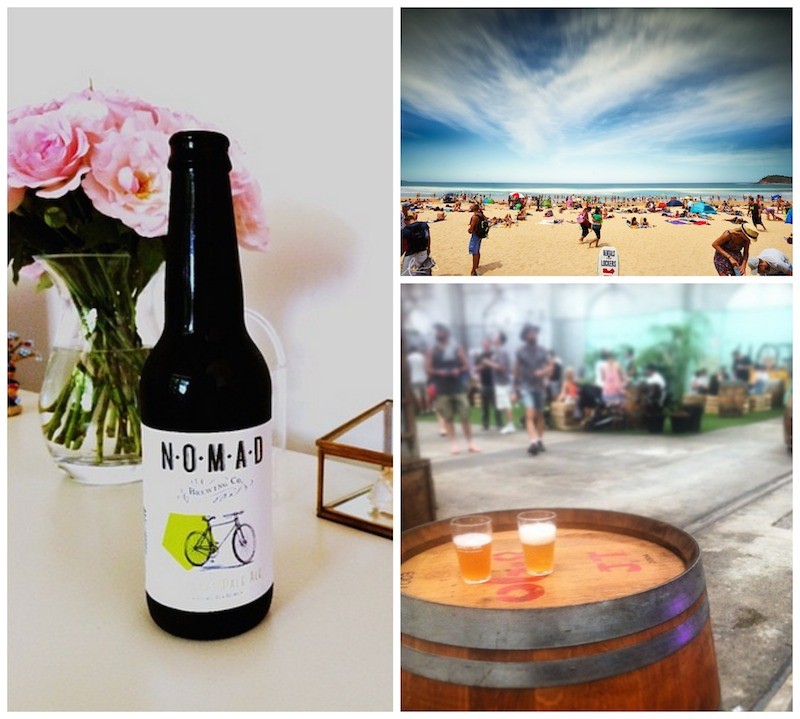 To help appreciate any one of this region's notable features, you'd do will with a frosty brew at your side and it just so happens that here you'll find one of the most impressive craft breweries in Australia: Nomad Brewery. Even though all of 14 beers in the brewery are "brewed for adventures, for people with passion and a desire to seek out new experiences," our personal recommendation is  JAT LAG, a pale ale with a caramel malty flavor and and American and Aussie hops.
Tasmania
Tasmania boasts around 25 picturesque national parks. Bushwalking enthusiasts should explore Mountain Wellington to be rewarded with one of the most breathtaking vistas in Australia. Back in civilization, do not miss Salamanca market (Tasmania's most visited tourist attraction) and the Museum of Old and New Art – MoNA, the largest private museum in Australia. Drop by the Royal Tasmanian Botanical Gardens to see the only Subantarctic Plant House in the world. A must-see is the Port Arthur Historic Site, a convict site featuring more than 30 buildings dating back from 1830.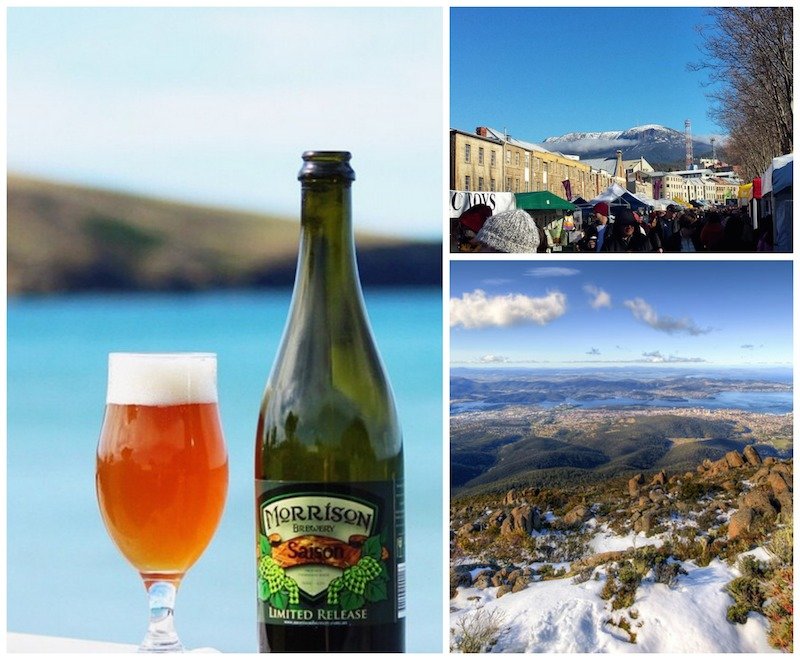 The gentleman behind Morrison brewery, a fellow by the name of Paul Morrison, took up the challenge of refining traditional UK and Ireland ales. The regular list of libations include Morrison Irish Red Ale, English Bitter and Irish Stout. So take a trip to Tasmania and try them on tap. You can read more about Morrison Brewery here.
We have selected only three regions in Australia known for their craft beers to ignite your imagination. Of course, there are a host of craft breweries eagerly waiting to be visited, so make haste!
---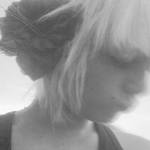 Roxana is an adventurer, a frequent traveler and blogger at highstylife.com. Besides traveling she loves to cook exotic food and take care of her two adorable dogs Astoria and Brando and her mischievous cat Archibald. Roxana is an environmentalist by vocation, and she loves taking long walks at the beach.