Ready to Explore Secret Bangkok?
Bangkok is a thriving tourist hub and hotspot for travelers of all kinds. Many begin their journey around Southeast Asia from this booming city, and over time, it's learned to cater perfectly to tourists. However, there are still many attractions available that are mostly missed by the traditional tourist loop. These six attractions are unique (and somewhat hidden) ways to experience Secret Bangkok away from the guidebooks and crowds.
Rod Fai Vintage and Antiques Market
There are many night markets in Bangkok, and as most travelers stick to well-known spots such as Koh San Road, the unique individuality of the Rod Fai market is often overlooked. Here you'll find a delightful array of merchandise — from traditional apparel and souvenirs to vintage American cars, French housing decorations and numerous other vintage items from all over the world. It's located just behind Seacon Square shopping mall and is easily accessible by taxi.
Forensic Museum

Definitely a local favorite, the Forensic Museum is often missed by foreign visitors. However, this eerily fascinating attraction is a truly unique day out for anyone. The exhibit features human bodies preserved in formaldehyde and even features all the uncomfortable details of real life, including abnormalities.
However, if you can get past the initial grossed-out reaction, it offers a chance to understand human anatomy in a really intimate way. There is WiFi available if you want to find out more information or send photos to friends. (Separately, remember it's important to have a Virtual Private Network installed when connecting to public networks to protect your online security.)
Shrine of Goddess Tubtim

The Shrine of Goddess Tubtim is a surprising landmark, especially for those who stumble upon it accidentally. It is meant to honor Chao Mae Tubtim, the female fertility spirit and it's said that women who wish to conceive leave flower offerings on the shrine and if successful, they return with a phallic carving as a gift of thanks.
Located in the Grounds of the Swissotel Nai Lert Hotel, this colorful collection of phallic statues and flowers is a quaint and unique attraction you'll never forget! Its explicit message seems contradictory to the Thai's demure nature, but actually images of sexuality are quite common and accepted all over Thailand.
Bangkok Thonburi Khlongs
A great way to get away from the tourist center is to take an excursion out into the Thonburi Khlongs. Situated in the western part of the city to the right of the river Chao Praya, this network of canals marks the area of Thonburi, which used to be an independent city. Here, the narrow waterways, lean-to shacks and decorated barges offer an authentic view into how the people of Bangkok used to live. The area is only accessible by boat, so the best way to see it is to book an excursion from the city center. There are many companies that offer peaceful day trips, so you can spend some time away from the hustle and bustle of the inner city.
Chatuchak Weekend Market
Boasting itself as one of the largest weekend markets in the world — covering a massive 27 acres — the Chatuchak Weekend Market is not to be missed. As it's more popular with Thai residents than tourists, everything is on sale for local prices, so it's a great place to find amazing discounts. Most vendors come straight from the factories, so the produce is always new, cheap and straight from the source. They sell products from all over the country, including traditional hill tribe outfits, decorated flowers and Buddhist amulets, so it's the perfect showcase of authentic Thai culture.
Lumphini Park
The stunning and tranquil Lumphini Park is a beautiful way to escape the traffic and noise of downtown Bangkok. The "Green Lung" of the city is located extremely central and can be accessed by the metro stop of the same name. It offers acres of untouched nature, an array of wildlife and acts as a center for several outdoor leisure activities, including aerobics and yoga. There are playgrounds for children, boats to row and often live (and free) music performances. With the city's skyline visible just beyond the green, it's an aesthetically beautiful and idyllic place to spent a quiet and relaxing day out.
We hope you enjoyed this virtual tour of Secret Bangkok! While the common tourist stops have lots to offer we think you'd be missing out on some authentic culture if you didn't at least consider putting some of these stops on your itinerary.
---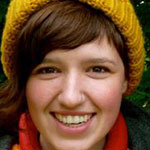 About the Author: Jess Signet is an avid traveler and enjoys writing about her adventures. Having visited places all over the globe, traveling is both her love and addiction. She does not want to be cured. You can learn about her travel experiences on her blog Tripelio.